If you're headed to friends' homes for dinners and parties, you might be looking for a little something to thank your friends for a lovely evening. Here are some ideas for thank you gifts for your hosts.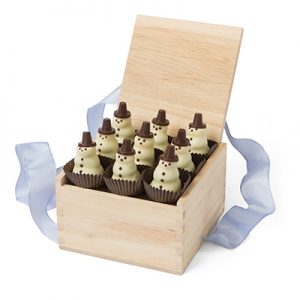 L.A. Burdick's Chocolate Snowmen are so cute, the recipients might be tempted not to eat them. However, if they know Burdick's chocolate, they'll get over their hesitation and enjoy these tasty treats.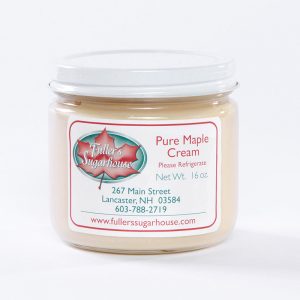 Their mornings will be sweeter when they spread Fuller's Maple Cream on their toast. It's made from pure New Hampshire maple syrup. If you're lucky, maybe they'll serve it on warm baked brie the next time you're invited to their house.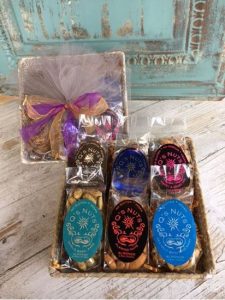 This Q's Nuts Gift Basket includes 6 packages of nuts of your choosing from several enticing options, such as Chocolate Orange Cardamon Almonds, Sweet Sesame Sage Cashews or Mexican Chocolate Pecans. These nuts are good!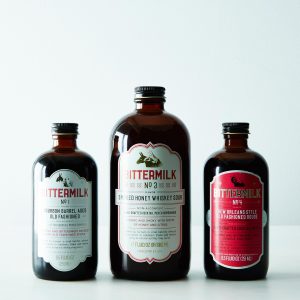 You can give your hosts one of these Bittermilk Southern Inspired Cocktail Syrups (available from Food52) or a cocktail kit that includes all of them. Your choices are Bourbon Barrel Aged Old Fashioned, New Orleans Style Old Fashioned Rouge or Smoked Whiskey Sour.
Another option is to give one of the cocktail syrups with a bottle of bourbon or rye whiskey. Instant party!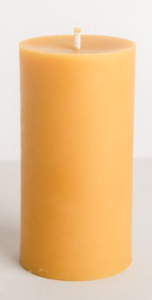 They will think of you every time they burn this Beeswax Pillar Candle and their home fills with the light scent of honey.  Available from Beehive Candles, these beeswax candles burn cleanly, smell great and last a long time.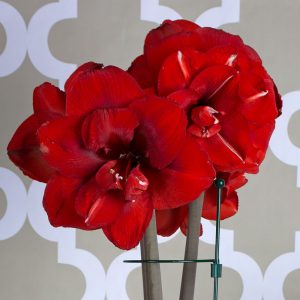 Sometimes more is better and that's the case with this White Flower Farm Double King Amaryllis. An amaryllis is a classic holiday gift and this variety brings it to a new level with its profusion of rich red petals.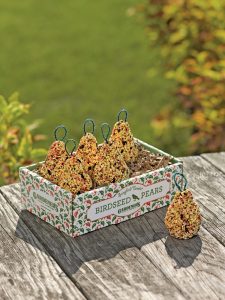 Give these Pear Shaped Bird Seed Ornaments to your bird loving friends. They can hang these ornaments on a nearby branch and watch their winged neighbors stop by for a snack.
For other gift suggestions, see 2017 Holiday Gift Giving Ideas.