If you are looking for gifts for children, here are a few suggestions. Whether you are shopping for your own child, a niece, nephew, grandchild, or the child of a good friend, I hope that you find just the right gift in this post.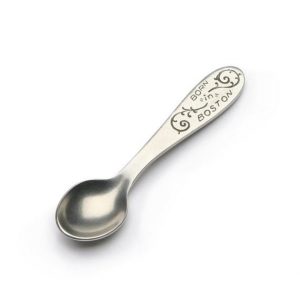 If you are giving a new baby gift to someone living in Beantown, this handmade Born in Boston Baby Spoon from Beehive is perfect. Beehive also has spoons for babies born in NY, Brooklyn, Chicago and San Francisco.
If your baby wasn't born in one of these towns, Beehive makes other wonderful baby spoons.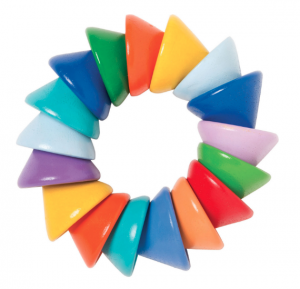 With its colorful wooden cones, this Baby Cones Bright Teething Ring, available from Henry Bear's Park, will surely entertain a little one for hours.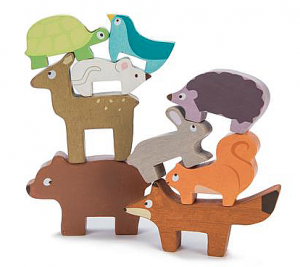 Toddlers will enjoy creating towers with the adorable animals in this Forest Stackers set. They come in a sack, so that you can easily take them with you.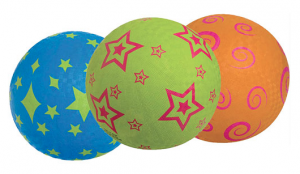 These classic rubber Playground Balls will never go out of favor. They'll provide plenty of outdoor entertainment for your kids, just as they did for us when we were on the playground.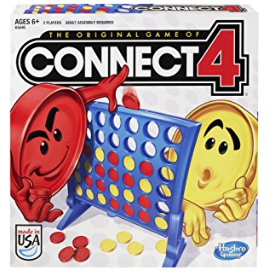 When our son was young, we had so much fun playing Connect 4. This gift will be a hit!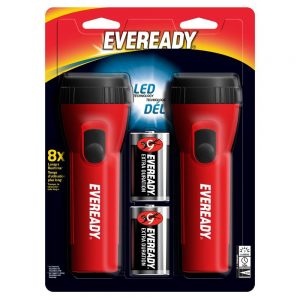 It's a really simple object that might not seem special, but when you give a child a Flashlight, the magic begins. Also, without a flashlight how can kids read under the covers after lights out?
I've included a link to a two-pack from Home Depot, but you can find flashlights at your local hardware store.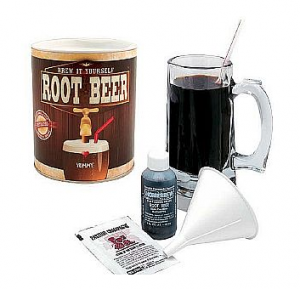 Kids will enjoy making their own beverage with this Brew It Yourself Root Beer Kit. What could be better than making your own root beer? Maybe making popcorn to go with it.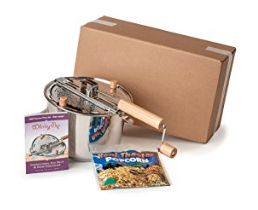 If your kids need popcorn to go with that root beer, the Whirley Pop Popcorn Popper comes with popcorn kernels and everything they need to make a batch.
Now that they have root beer and popcorn, they're ready to watch a movie or read a good book.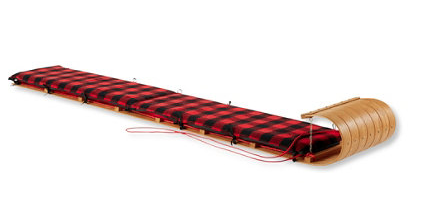 If you live in a region where it snows, this traditional L.L. Bean Toboggan will provide years of winter fun. It comes in a couple of sizes, so you can purchase the right size to accommodate all of the kids.
For other gift suggestions, see 2017 Holiday Gift Giving Ideas.