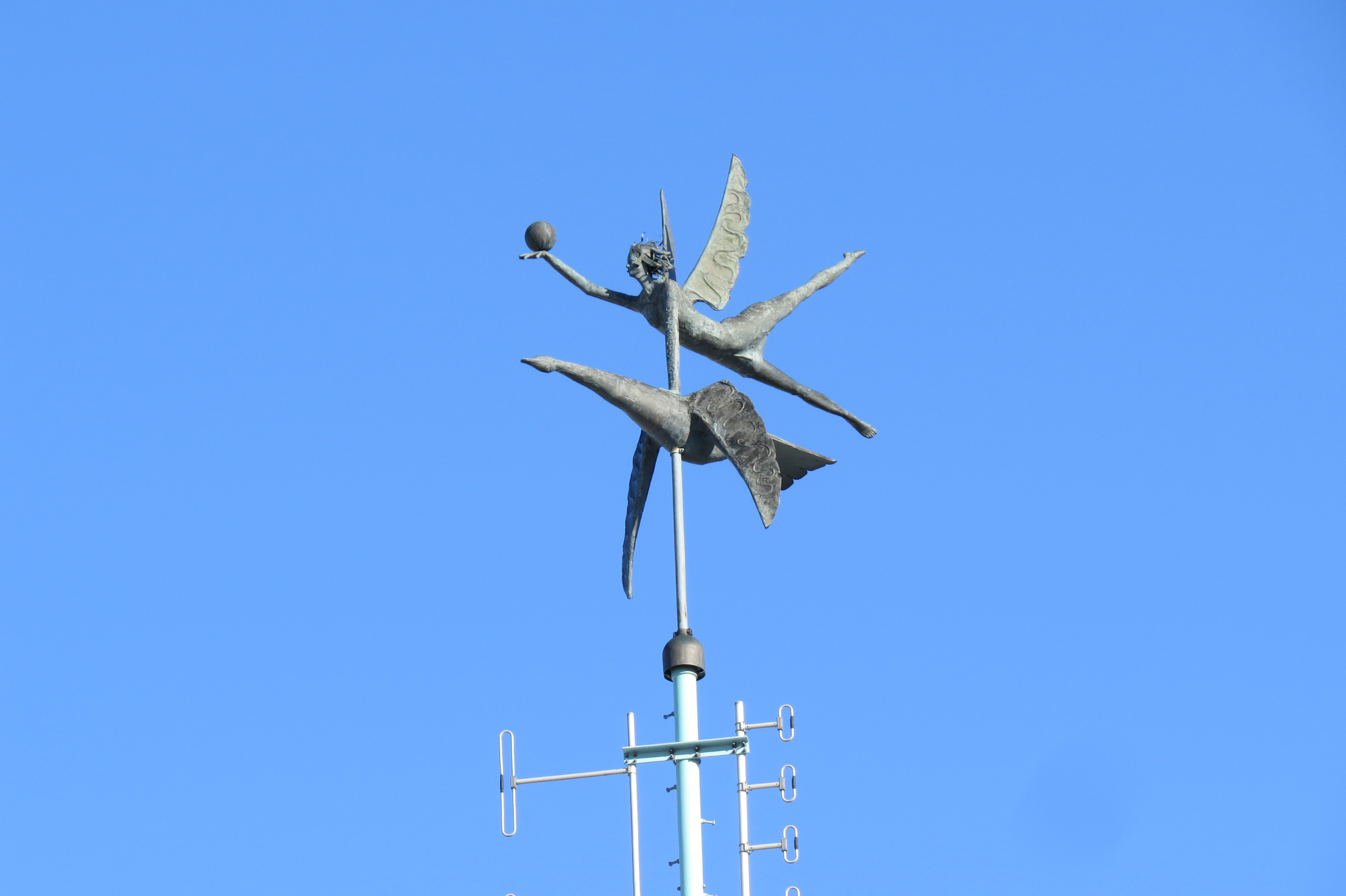 Ottawa in winter. Dagain flies over the city in a crystal-clear cold sky (sculpture by Bruce Garner).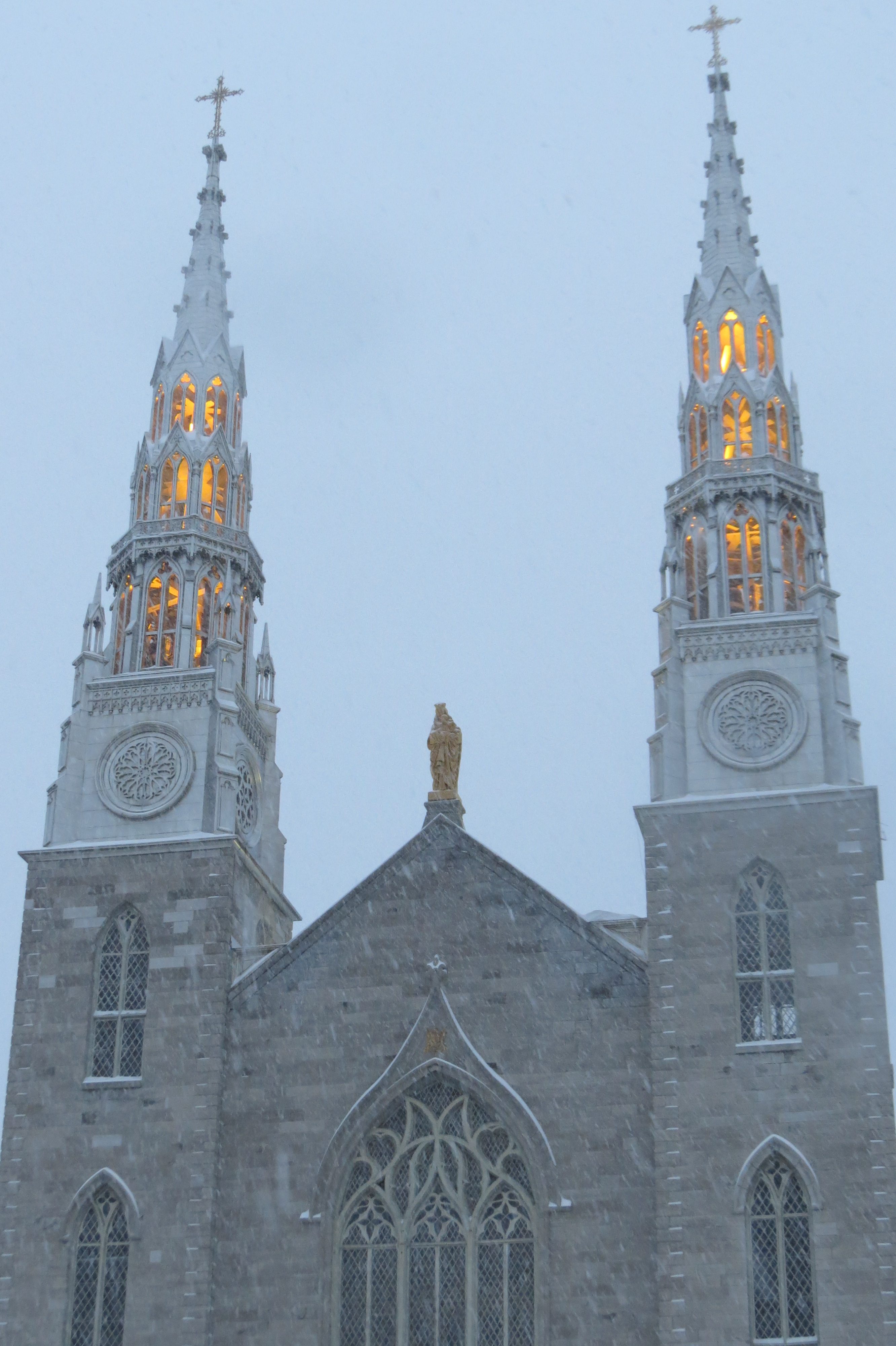 On a snowy late afternoon Notre-Dame looks a bit foreboding until your eyes scan upward to the welcoming lights.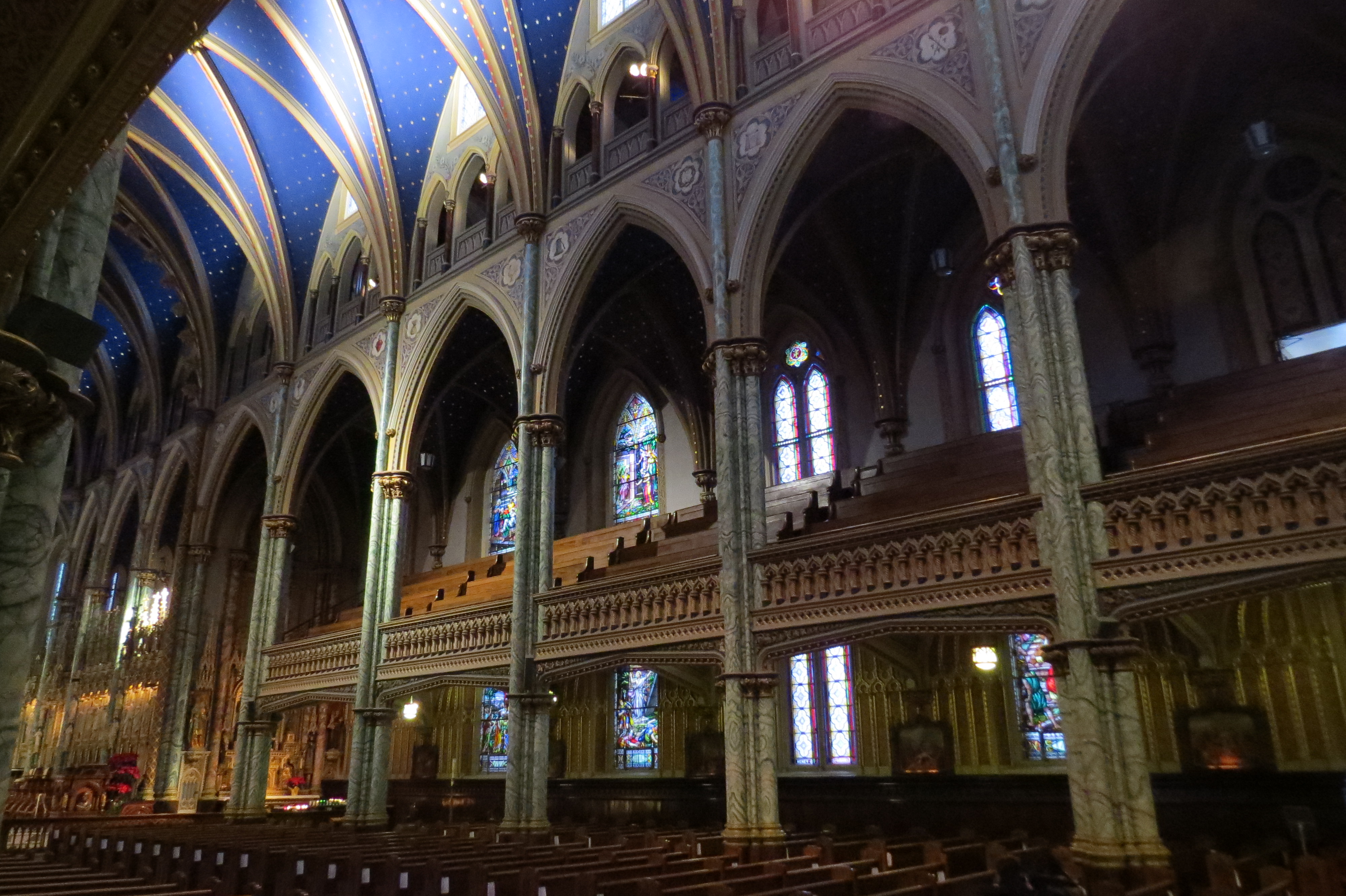 Inside the cathedral. The beautiful blue ceiling with gold stars promises that summer evenings will soon return.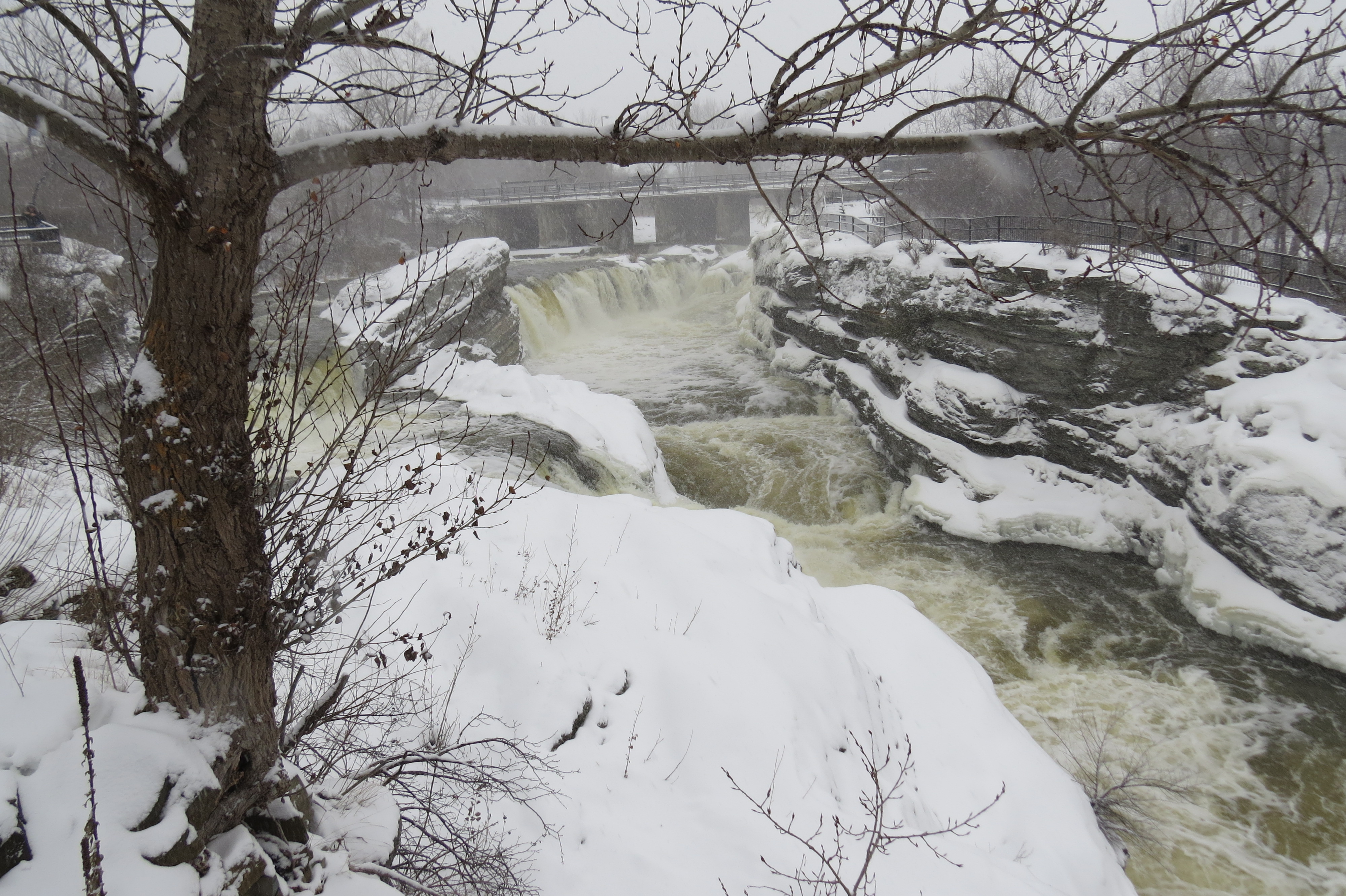 A river rushes on its way during a snowstorm.
Canada knows how to do winter! Brrrr.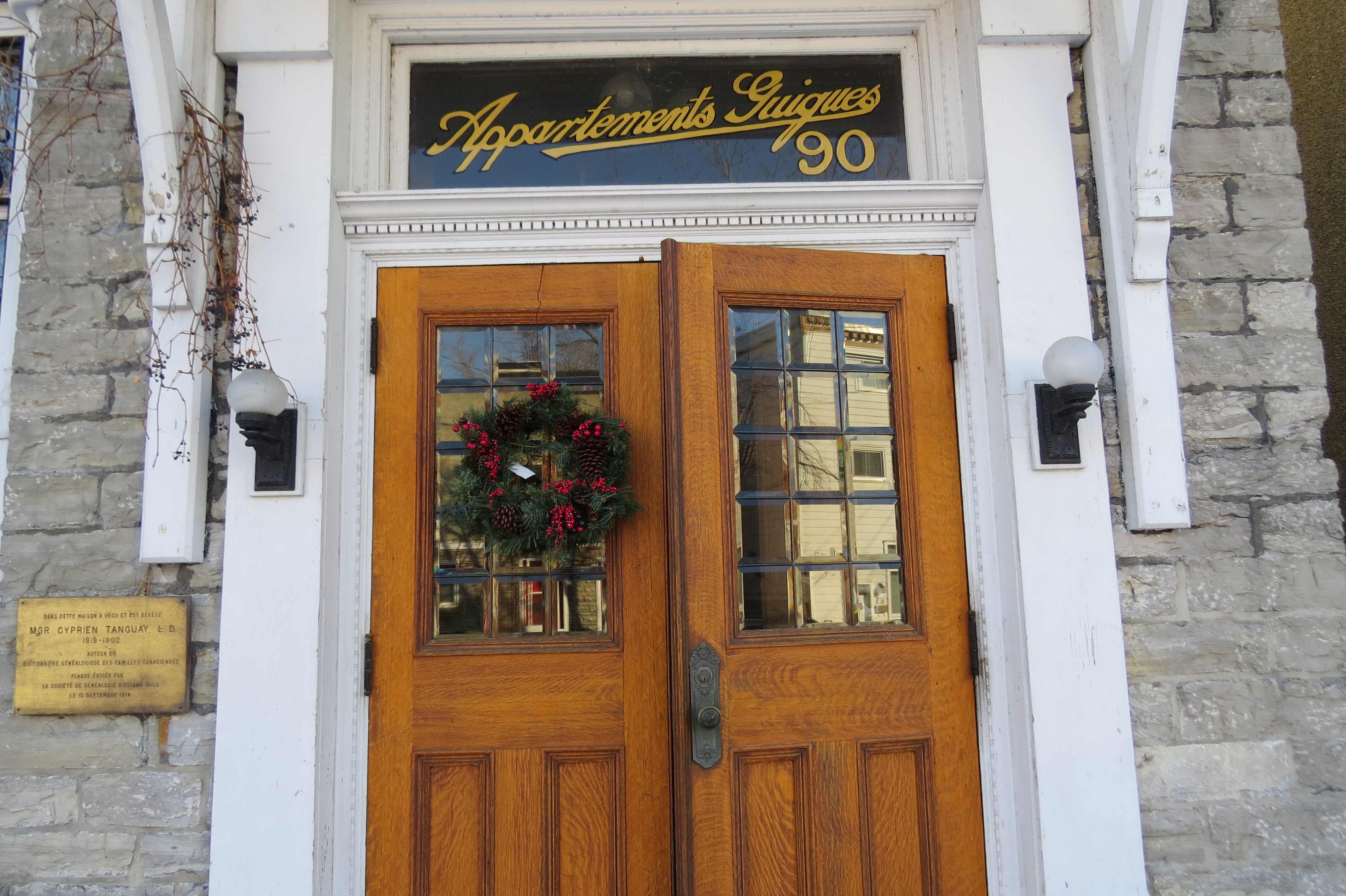 A welcoming doorway.