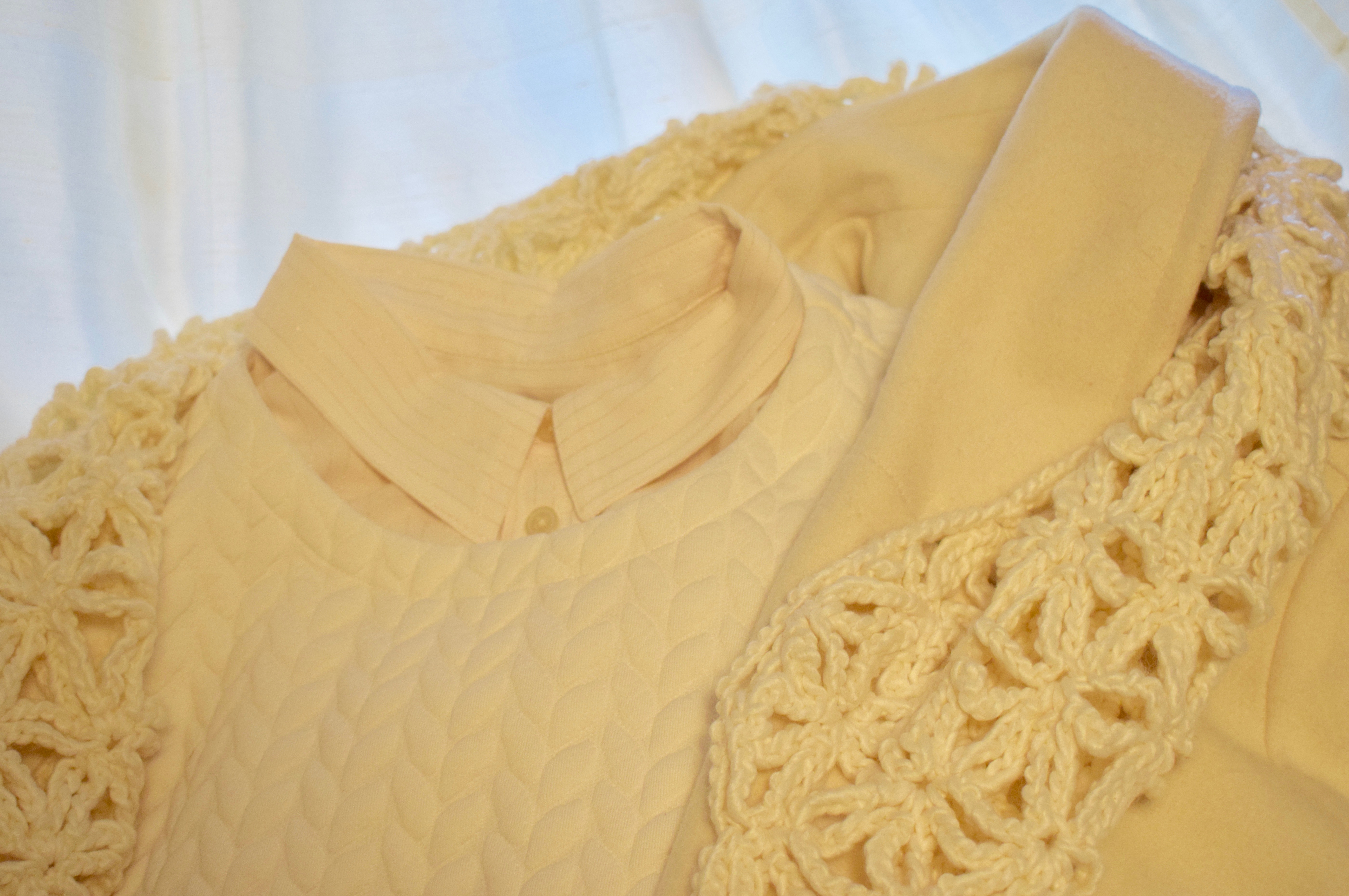 Hello winter white! You are warm, soft and often luxurious—perfect for cold winter weather. There's something so inviting about clothes in shades of winter white.
The term winter white covers a lot of territory. When I think of winter white, I usually visualize shades that are not pure white, such as cream, eggshell, ivory or pearl, but pure white is often in the mix. Winter white often comes in richer fabric types. Wool, corduroy, velvet, velour, fleece and heavy silk are some of the fabrics that look wonderful in shades of white.
Winter White Ensembles
Here are some great examples of winter white ensembles from Instagram.
Casual, Oversized Looks
Think loose and voluminous. A chunky white sweater, oversized flowing coat or very wide leg pants can make a winter white outfit.
The oversized white sweater and tote contrast nicely with the straight lines of the pleated skirt. I love the look of oversized white sweaters!
The long loose coat balances the shorter length of this poster's slacks. The way that her hair tucks into the turtleneck smartly ties together with her sweater partially tucked into the pants.
Two very stylish looks. I like the neckline in the left outfit and the top looks so soft. In the right outfit, both the sweater and pants drape beautifully. The muted shades of brown in the boots look great with winter white.
Blends of Shades and Textures
Mixing shades of white or fabric types can nicely pull an outfit together.
The chunky weave of this poster's sweater contrasts with the soft, light fabric of her skirt.
This outfit is a great combination of whites and ecru. It's a nice example of a more tailored and fitted winter white ensemble.
The focus of this photo is the felt fedora, a nice accessory for winter. I like the cream shades of the sweater matched with the pure white skirt. The wine-colored gloves and lips are stunning with the outfit.
Winter White Dressed Up
White can look terrific for evening wear.
A white tuxedo suit with a black cami and black tassel earrings. What a great outfit!
Love the texture of this skirt with the simple top and all of her bling. There is a blush hue to the outfit, but it might just be the lighting.
This is a wonderful dress and jacket combination. The textured fabric design is lovely.
This is from a bridal boutique and I can't see what the bottom half or back looks like. It is stunning from the front. If it has a short skirt (not floor length), simply add a Pashmina wrap and you are ready for an evening out.
Shopping for Winter Whites
Here are some suggestions for pulling your own white outfits together.
Winter white stock is disappearing quickly and I've replaced items several times while writing this post. If you have the patience to search stores online, there are many great options that are available in limited sizes. Some of these links will display the items in other colors and you'll need to choose the white version.
Sweaters
Pants
Suits, Blazers
Skirts
Dresses
Outerwear
Handbags