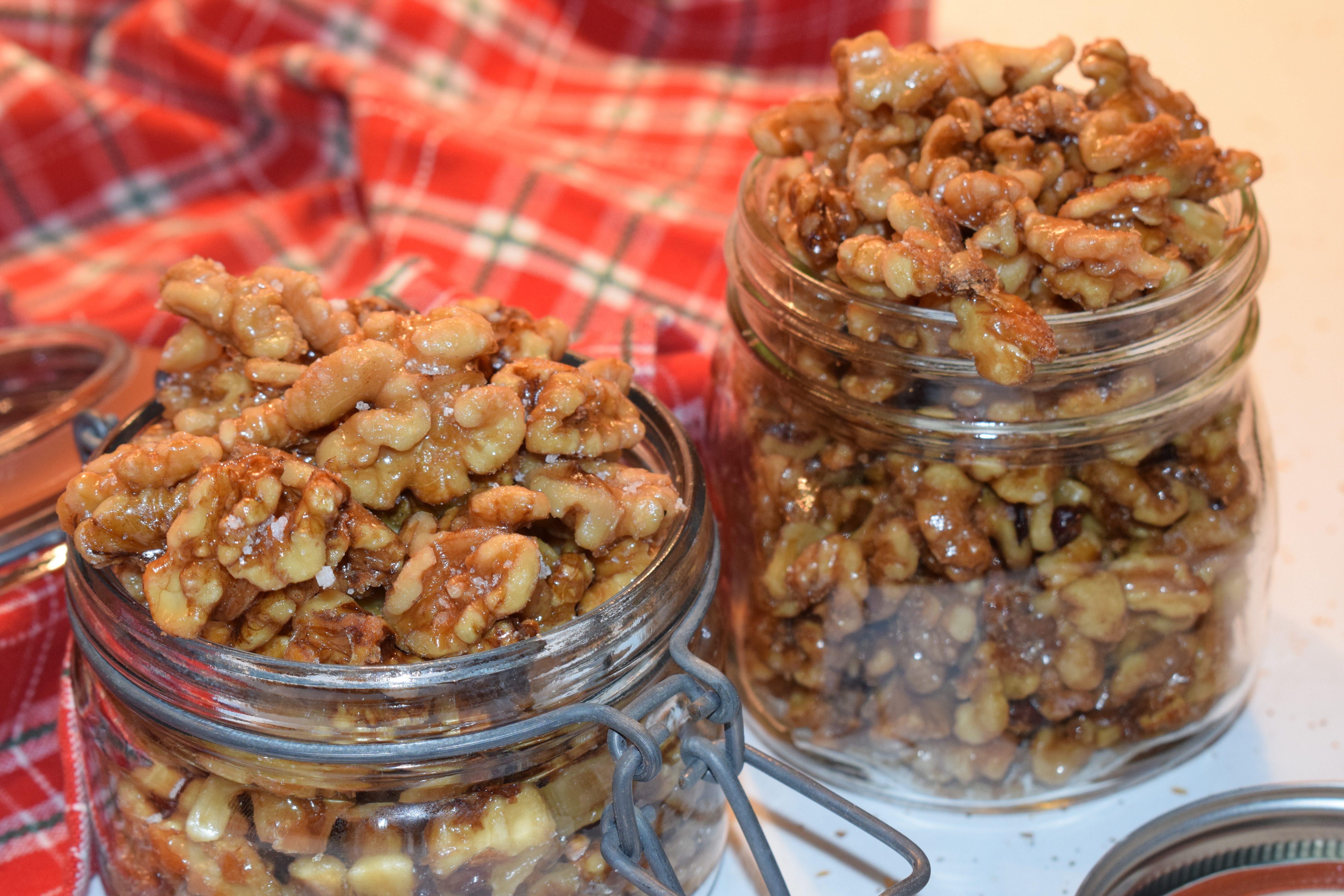 These sweet and salty walnuts are addictive. If you don't eat them all in one sitting, you'll find many uses for them. They are delicious on salads and with anything that includes blue cheese. That's just a start.
They also make a great gift. Put them in an attractive canning jar, wrap it in a pretty kitchen towel and bring them to your dinner party hosts.
Ingredients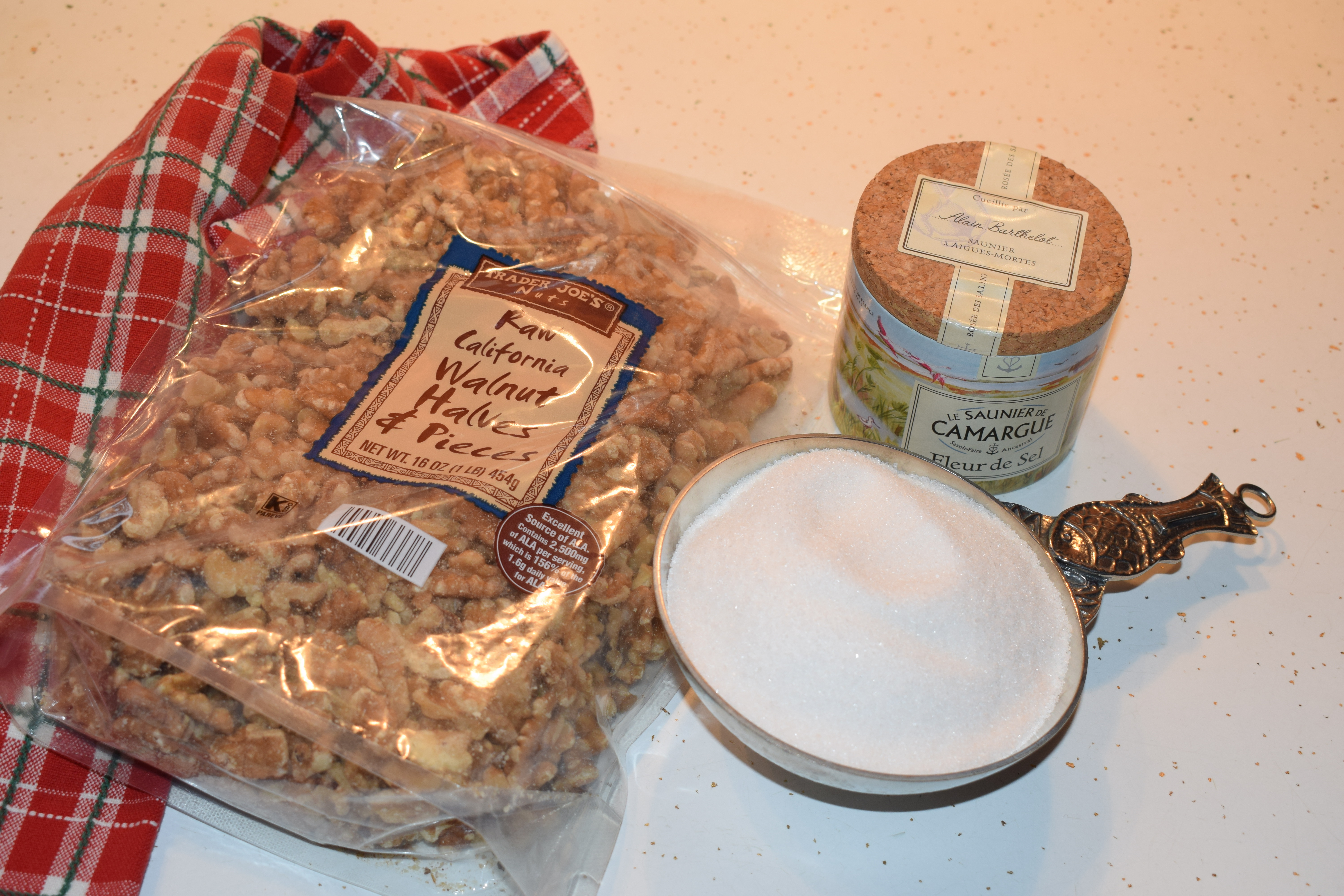 You need the following ingredients to make these sweet and salty walnuts:
2 cups of raw walnut halves
1 cup of sugar
1 teaspoon of sea salt
1 cup of water
Instructions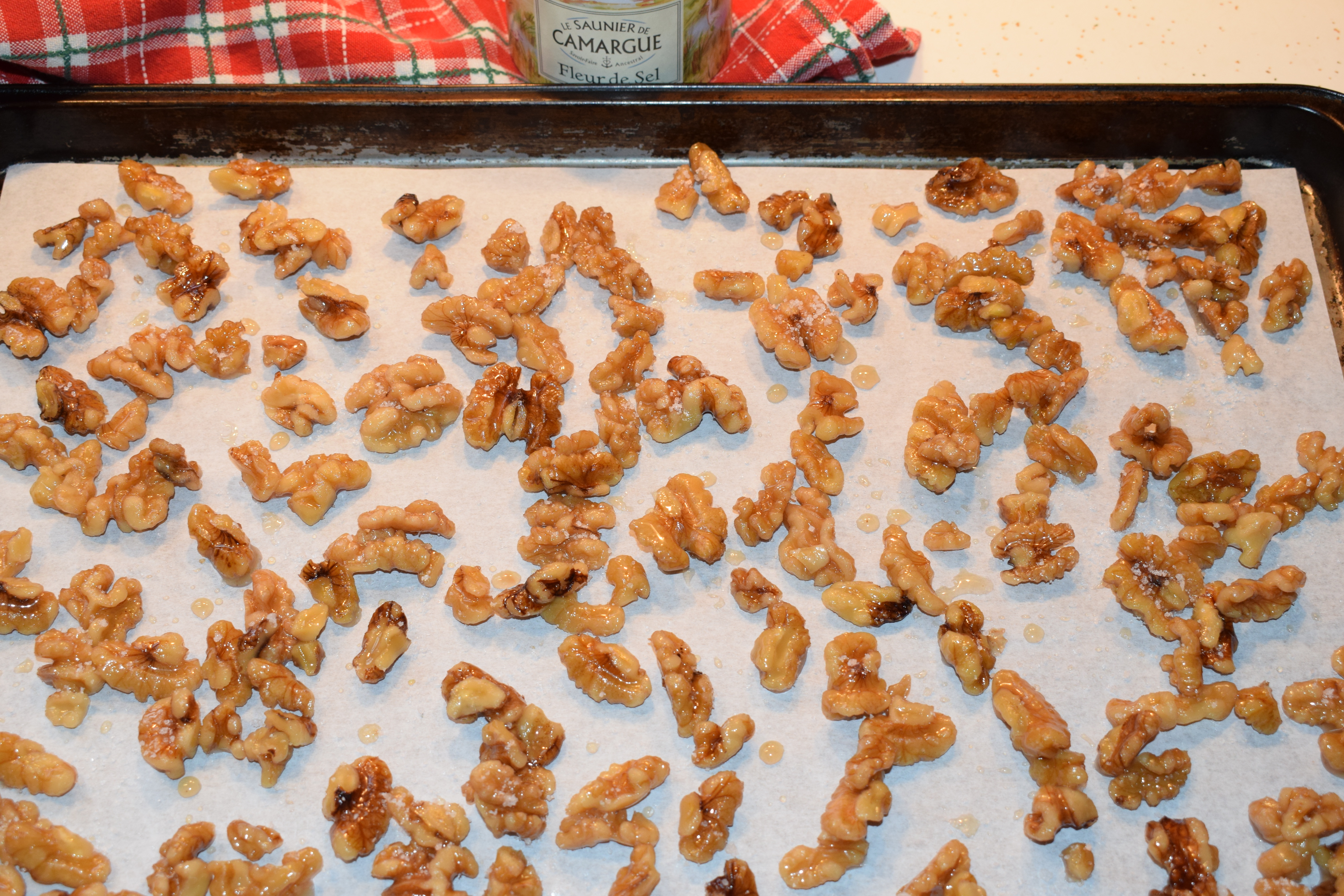 Preheat the oven to 350 degrees.
Line a large baking sheet with parchment paper.
Add the water and sugar to a heavy saucepan over medium heat and stir. Add the walnuts. Bring the mixture to a boil, stirring often. Lower the heat and simmer for about 5 minutes.
Use a slotted spoon to remove the walnuts from the pan and spread them out on the baking sheet. Sprinkle the nuts with the sea salt.
Bake the walnuts for 10 minutes, checking them to ensure that they do not burn.
Remove the nuts from the oven and cool them completely.
Serving Suggestions
These sweet and salty walnuts make a great snack. Here are some other serving ideas:
Toss them into a salad that contains apples or pears.
Add a small bowl of them to your cheese platter.
Use them to top a simple pasta and cheese dish.
Chop them and sprinkle them over crostini spread with gorgonzola.