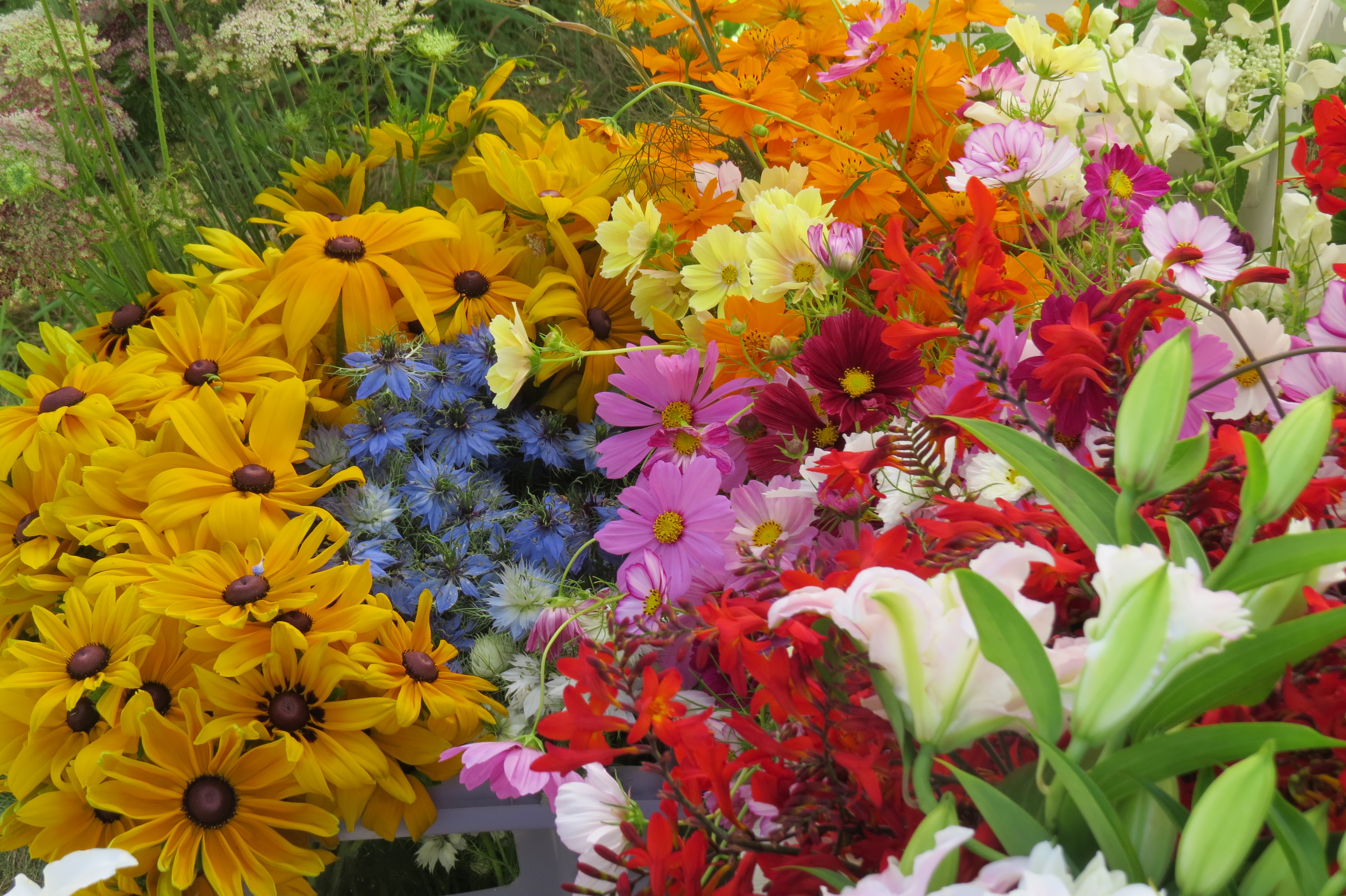 One Wednesday this summer my husband and I headed to the West Tisbury Farmer's Market on Martha's Vineyard. It was a perfect day for the outing, with clear sunny skies.
The market is a feast for the senses. There is so much to see, smell, feel and taste, including the brilliant colors of flowers and farm produce, the aromas of fresh roasted coffee and beeswax products, the soft textures of yarns and knit items and last, but not least, the delicious flavors of fresh cheeses, jams and baked goods.
Grange Hall is home to the market. The post and beam barn was built in the 1800s and has been beautifully restored.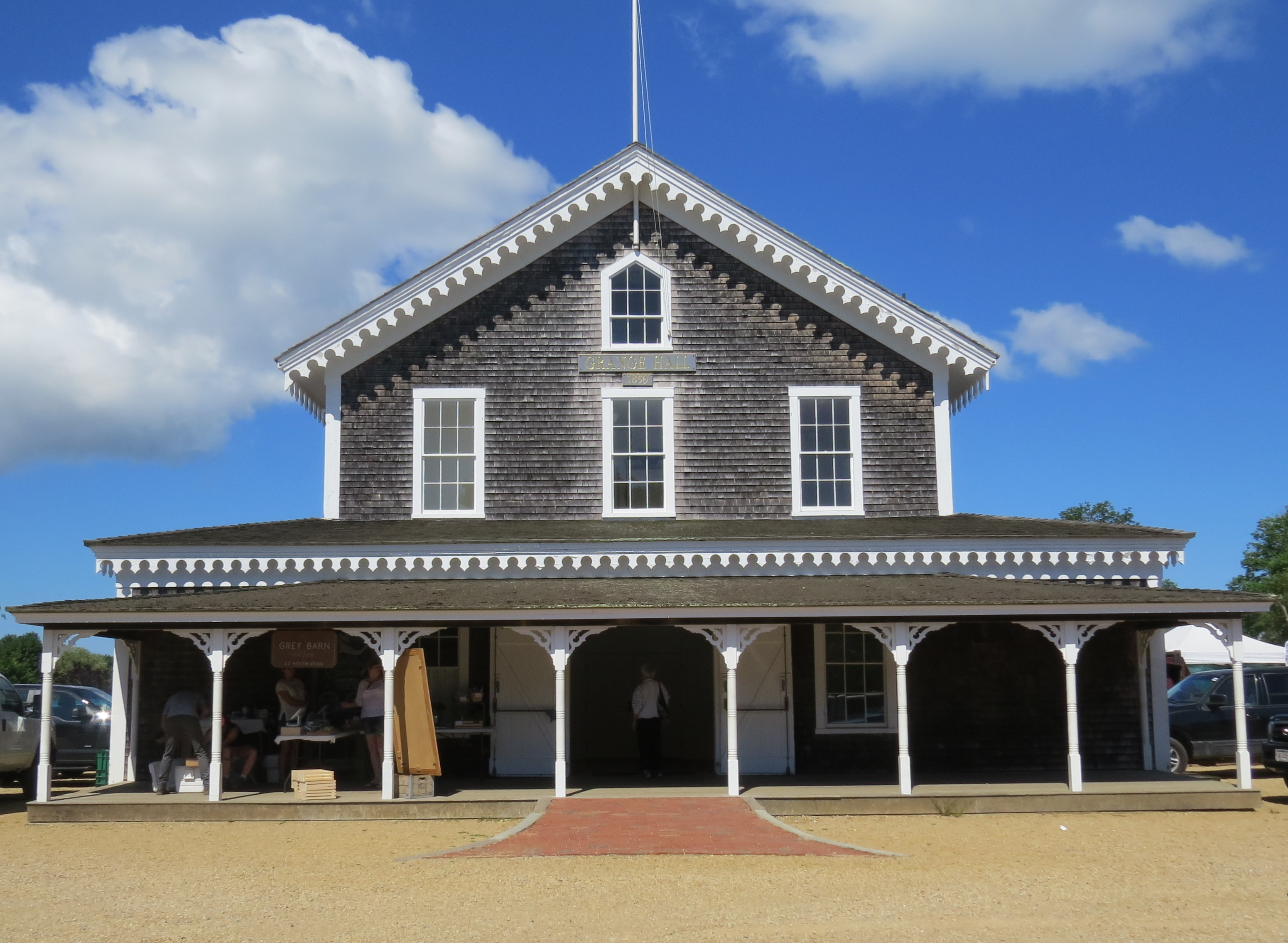 The produce was gorgeous. There were potatoes in rainbow colors and earth tones.
Check out the Farmer's Market choreography — cucumbers and eggplant spill from the display.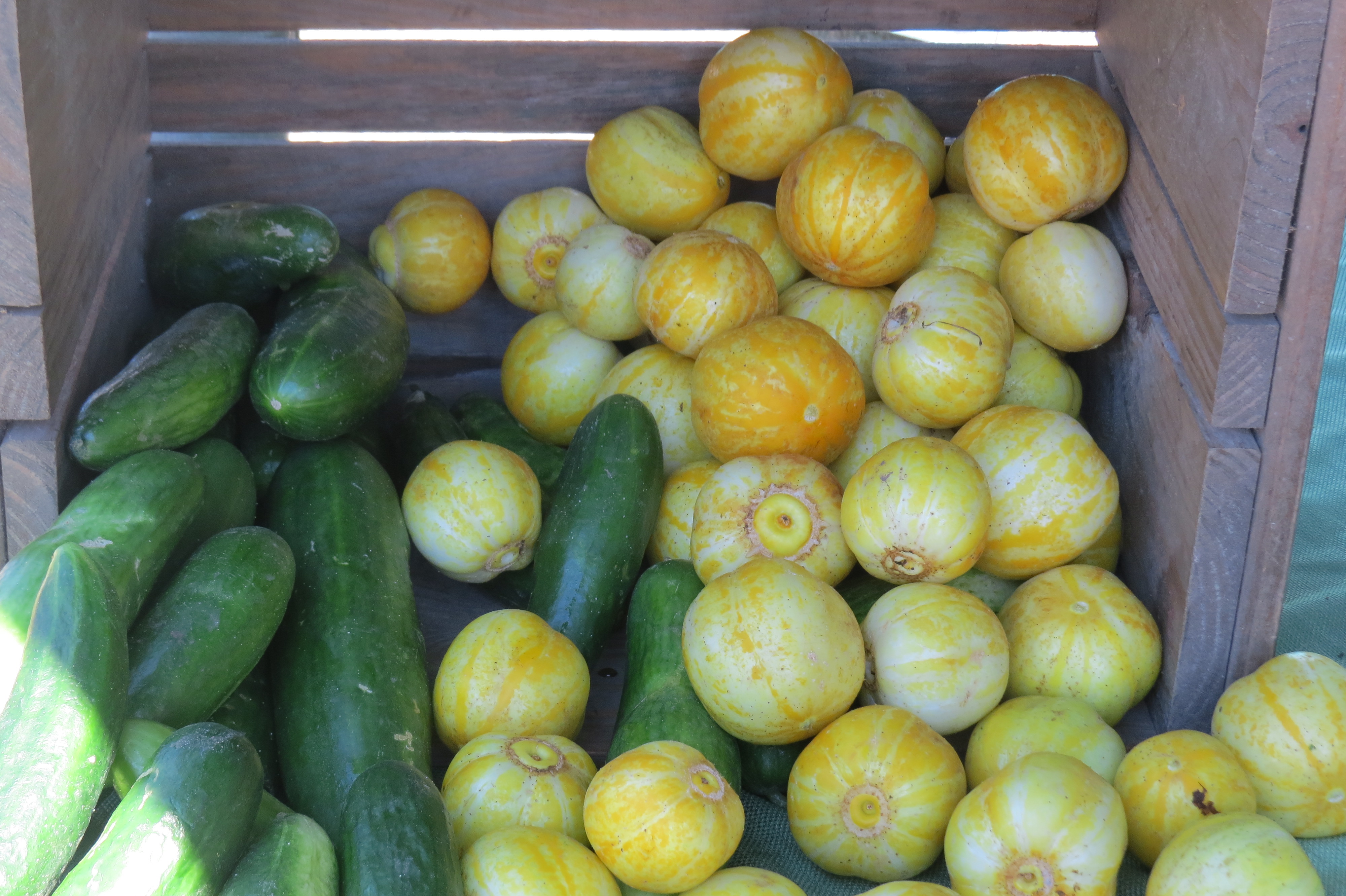 We grilled these Shishito peppers (the ones on the right). They were delicious.
We picked two bunches of flowers from this lovely collection. It was too hard to choose just one.
A New England island Farmer's Market offers some unique products.
I love the smell of beeswax and these products caught my attention.
All of that shopping makes a person hungry. We took time out to sit in the shade…
and share snacks of a popover with raspberry butter…
and a meat patty. Delicious!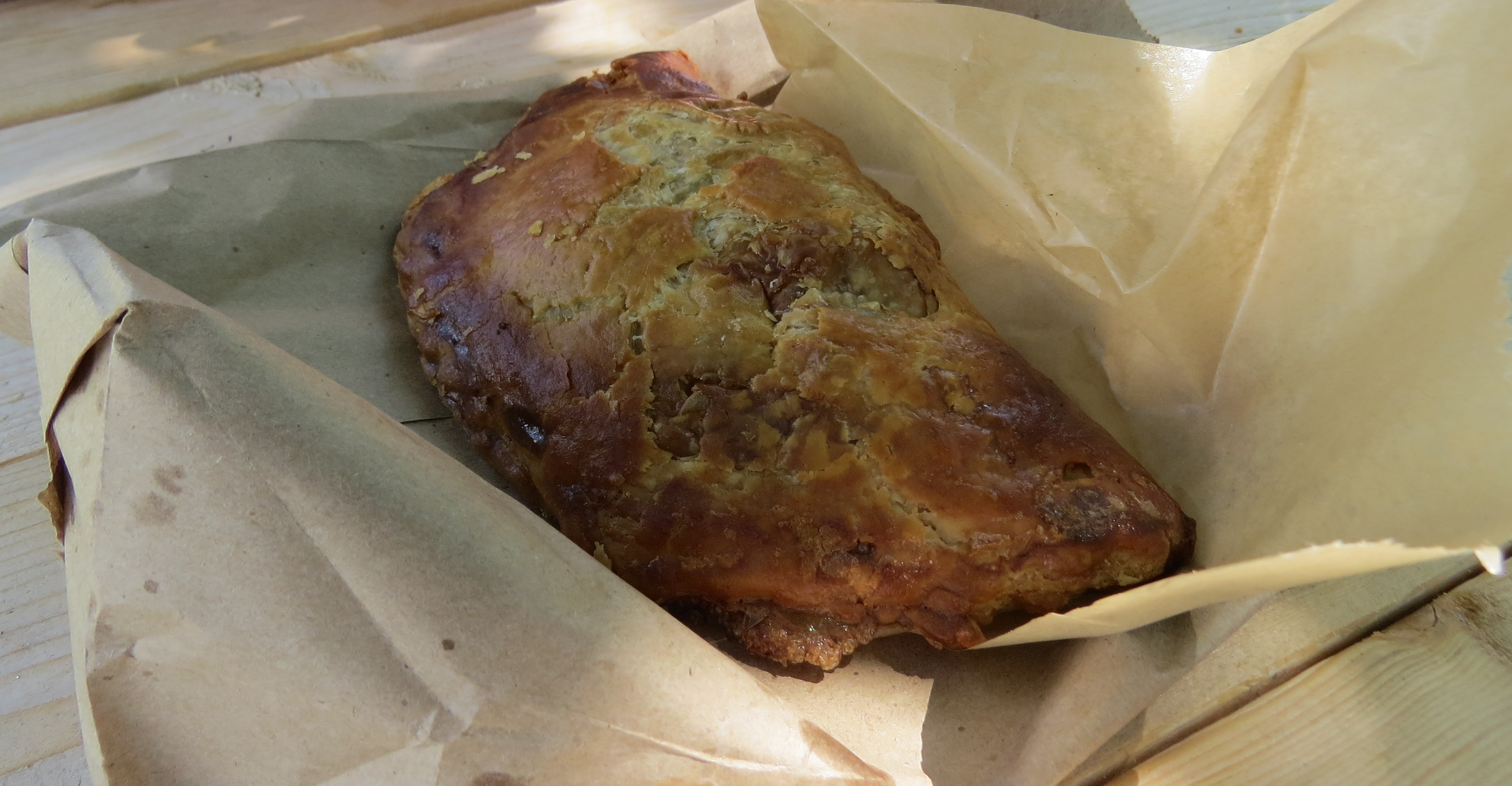 The sky was a stunningly clear blue, as shown in Tom's wonderful photograph of the hall's trim.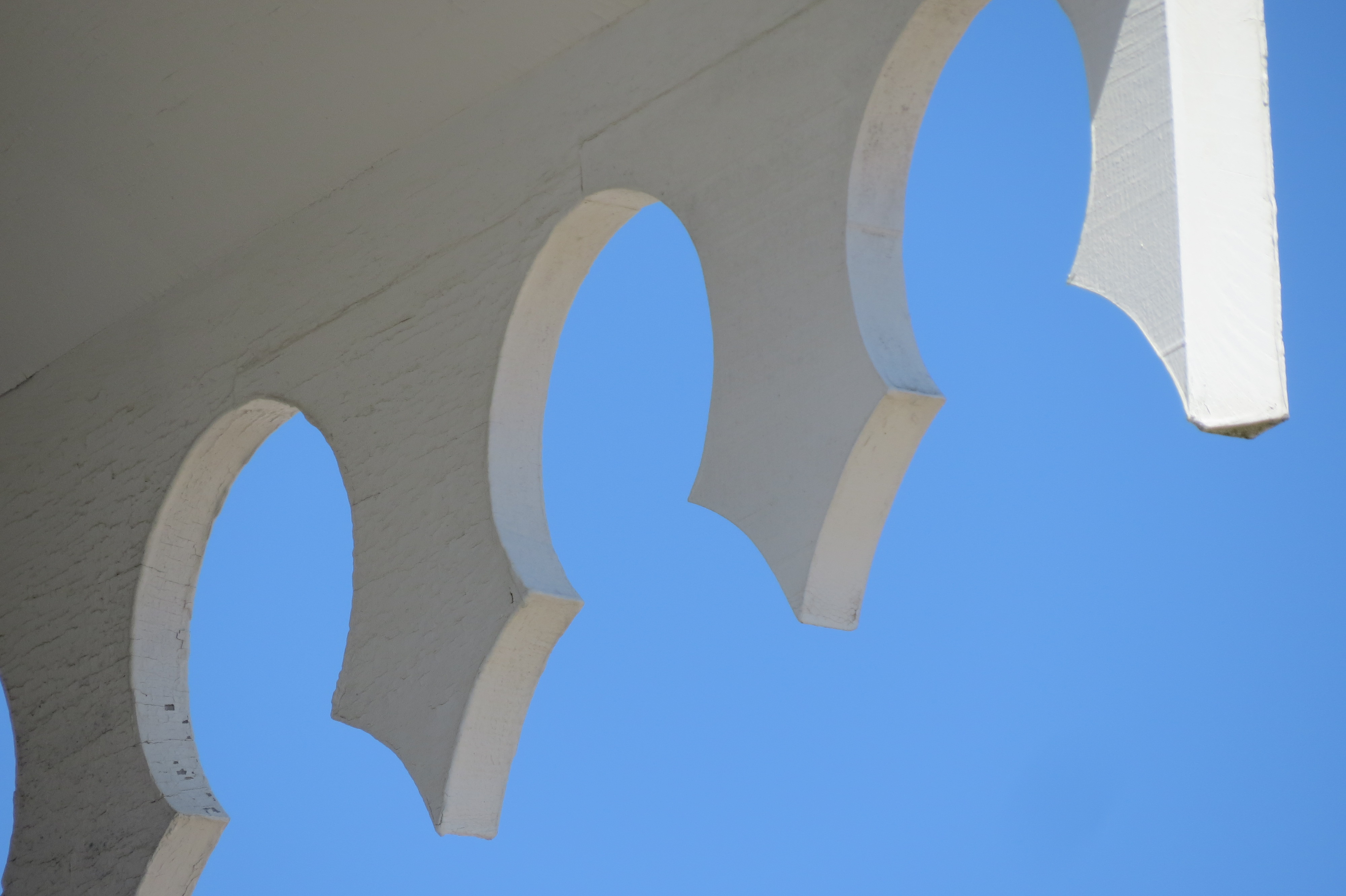 My market tote was as colorful as the vendors' displays.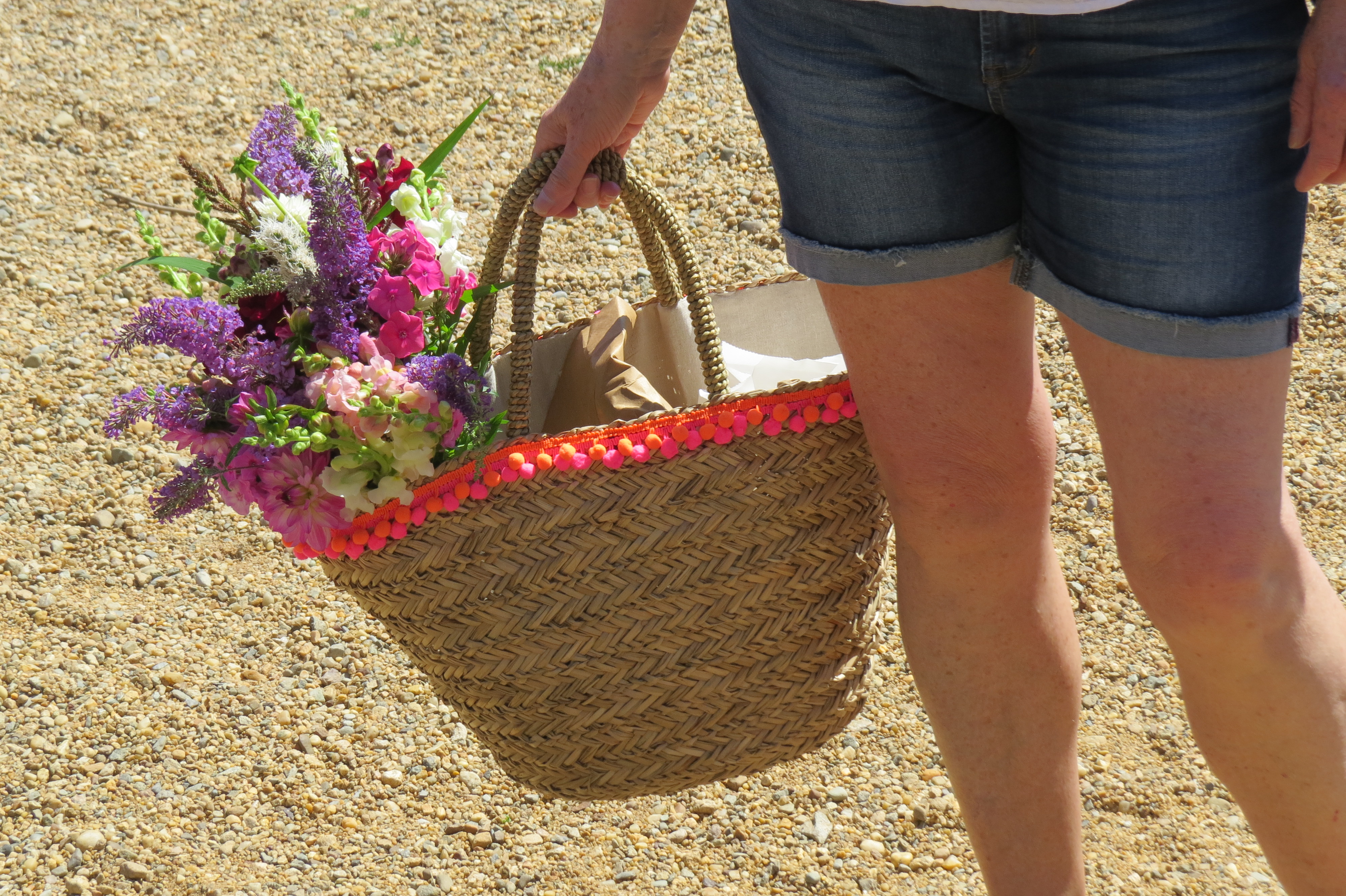 Leaving the market with my goodies. Time for the beach!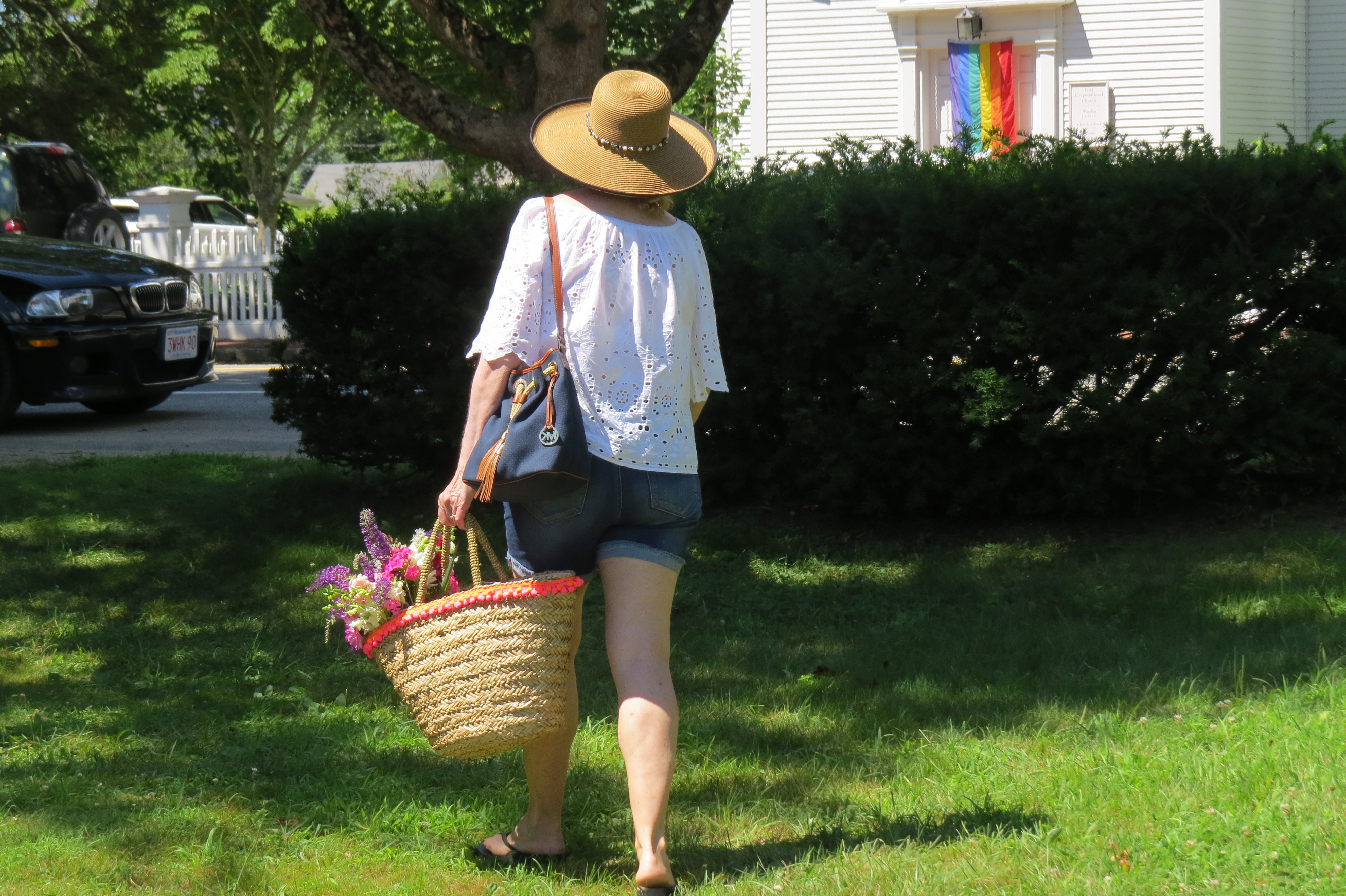 There's still time to make it to the market and pick up vegetables from the late season harvest. The Saturday market is open through October 7th.