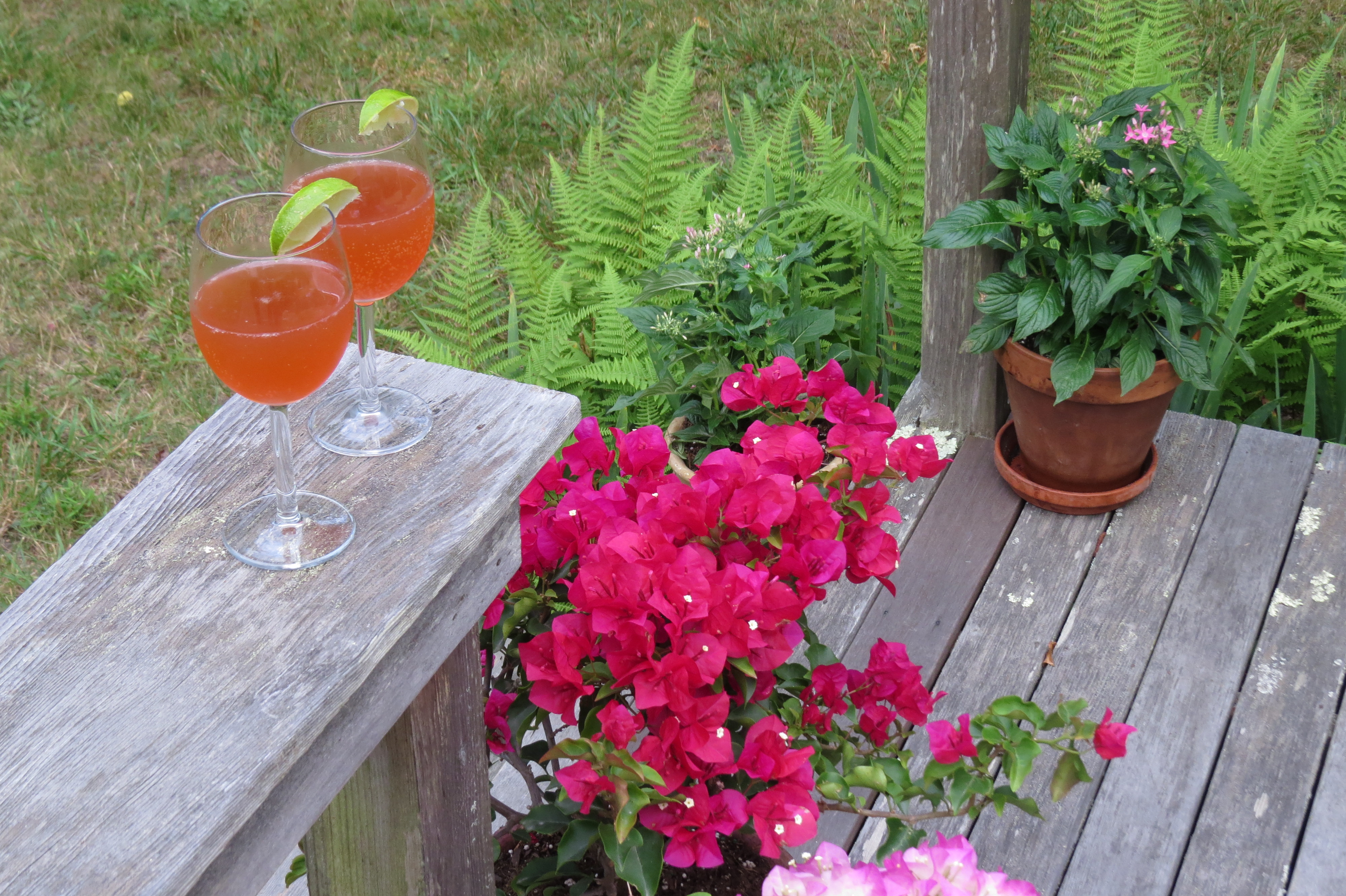 We enjoyed Rosé-Aperol Spritzes all summer and continue to serve them at our fall dinners. Everyone loves them.
The fizziness of the sparkling rosé is festive and perfect to start an evening. The tart flavor from the passion fruit and lime juices makes these cocktails a refreshing and light drink.
In these photos the drinks are garnished with a wedge of lime. A round lime slice cut from one side into the middle and slid over the rim of the glass is very pretty.
Rosé-Aperol Ingredients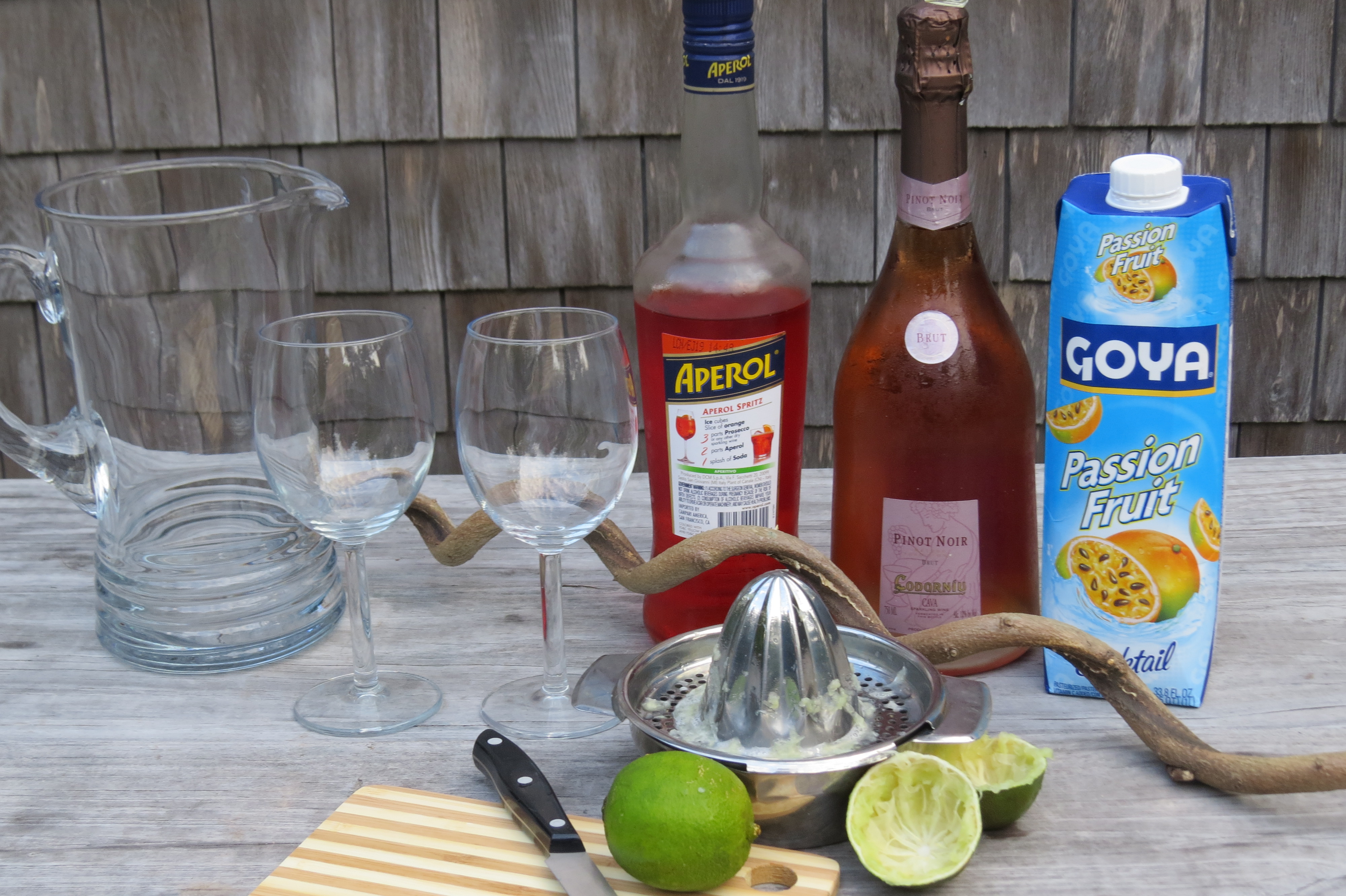 Chill all of these ingredients.
1/4 c fresh squeezed lime juice
1 TPSP simple syrup (Optional – use your taste preference)
3/4 c passion fruit juice
1 750 ml bottle of sparkling rosé
Directions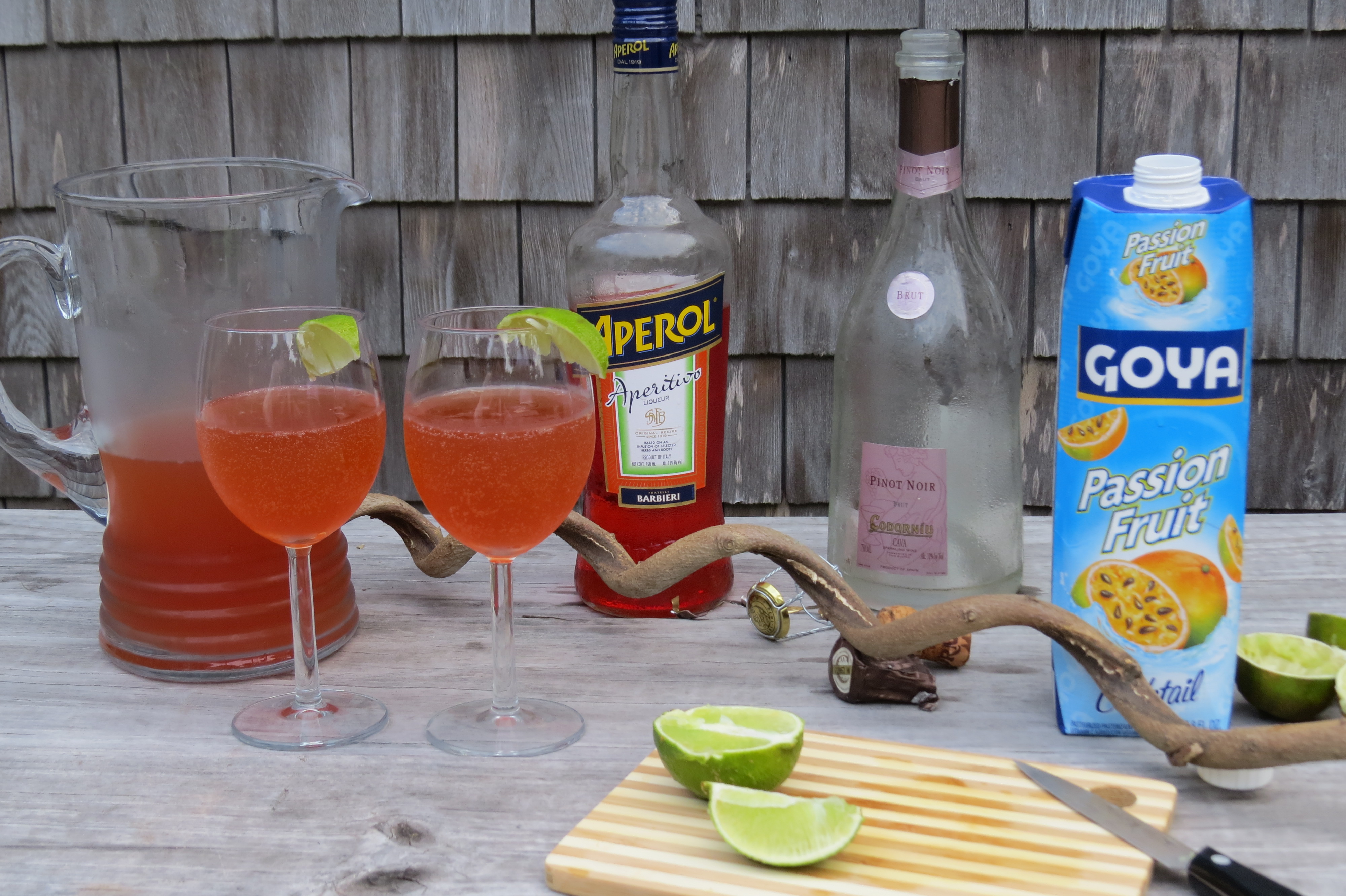 In a pitcher mix the lime juice, simple syrup and passion fruit juice.
Add the sparkling rosé carefully, so that it doesn't bubble over the top of the pitcher. Stir carefully.
Pour into wine glasses. Mmmm…