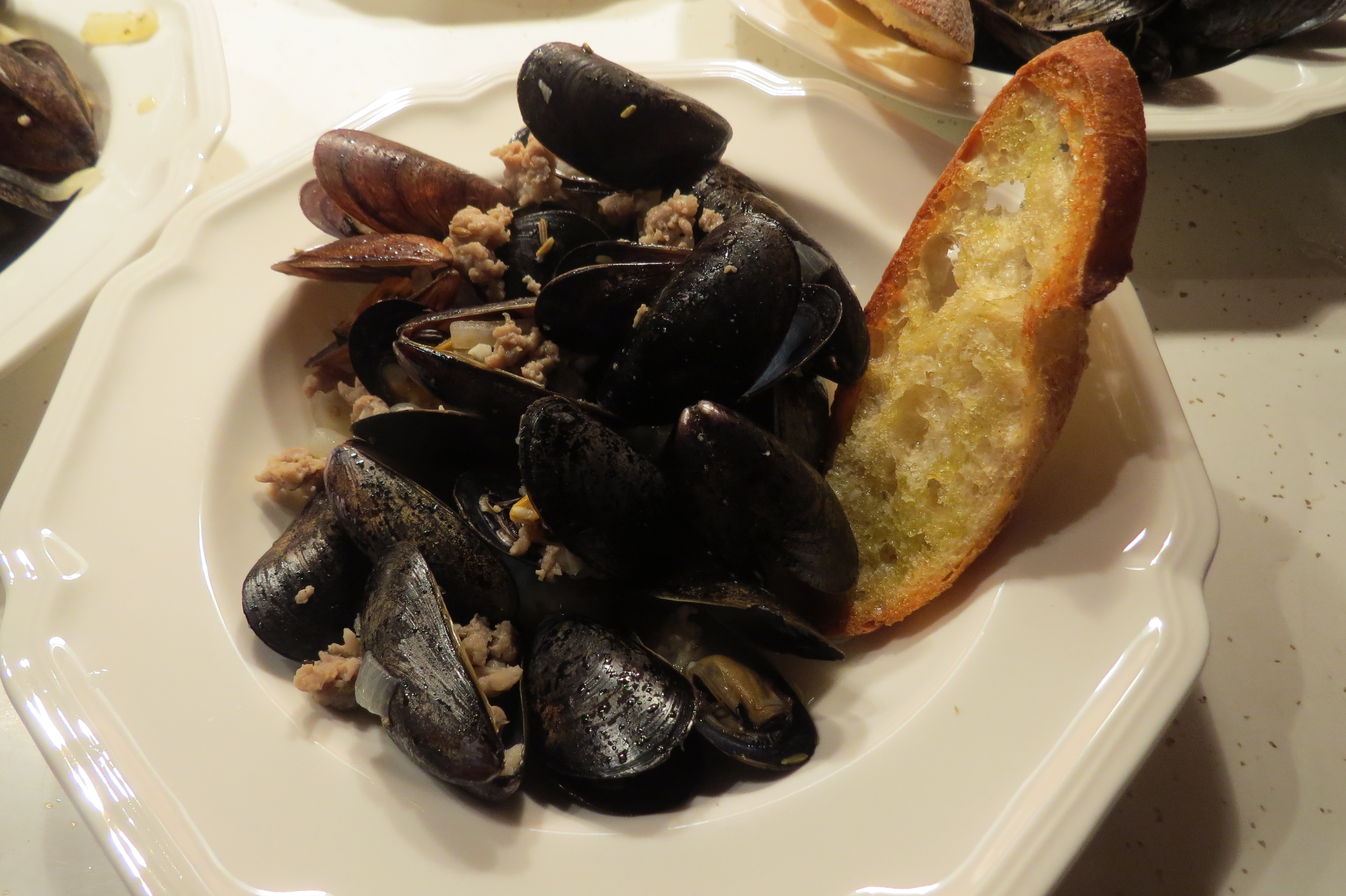 I recently served these mussels with sweet Italian sausage and white wine and they were a hit. The sweet Italian pork sausage and fennel add delicious flavor to the white wine broth.
This dish makes a great appetizer, but can easily be a main course. Serve it with garlic toasts. Guests will want extra toast to sop up every last drop of the broth. It's that good.
This is an easy dish to make. You can prepare the garlic toasts in advance. You can make most of the dish ahead of time and cook the mussels just before serving them. The mussels take minutes to cook.
Ingredients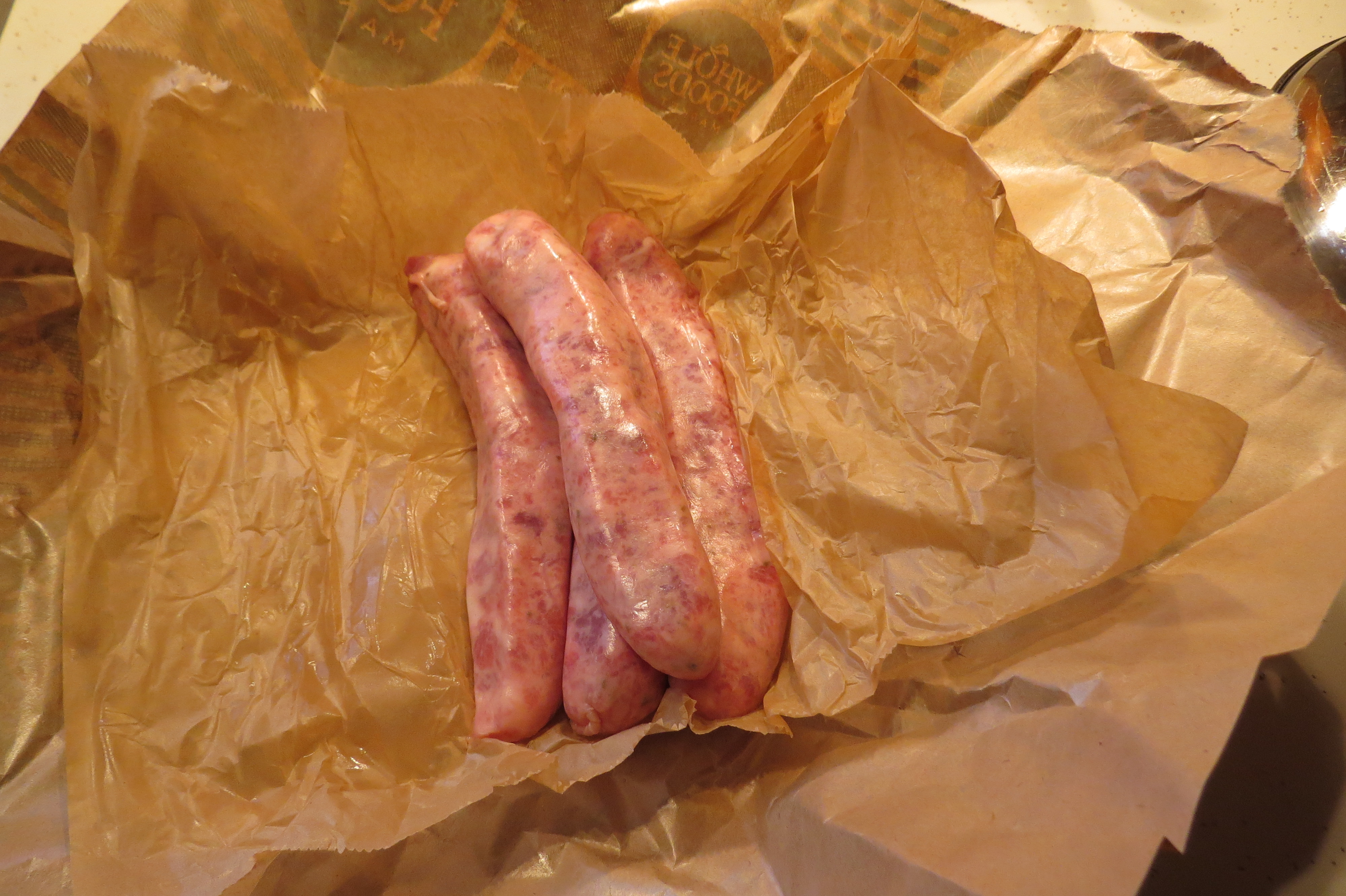 This recipe serves 8 people generous appetizer portions.
If you don't want to use pork sausage, you can use chicken Italian sausage. Be sure to use raw sausage that can be removed from the casings (or buy it in bulk form). I bought my sausage at Whole Foods.
4 pounds fresh mussels
4 large sweet Italian pork sausage (I forgot to check the weight, but I'm guessing it was a little over a half pound.)
2 TBSP olive oil
1 large Vidalia onion
3 large garlic cloves
750 ml bottle dry white wine
fresh ground pepper to taste
2 tsp fennel seed (If you don't like fennel, leave this out. Italian sausage usually has some fennel in it.)
Directions
Chop the onion. Crush the garlic cloves and then chop the garlic.
In a large pan add the olive oil and heat it. When the oil is heated, add the onion and garlic and lightly sauté it.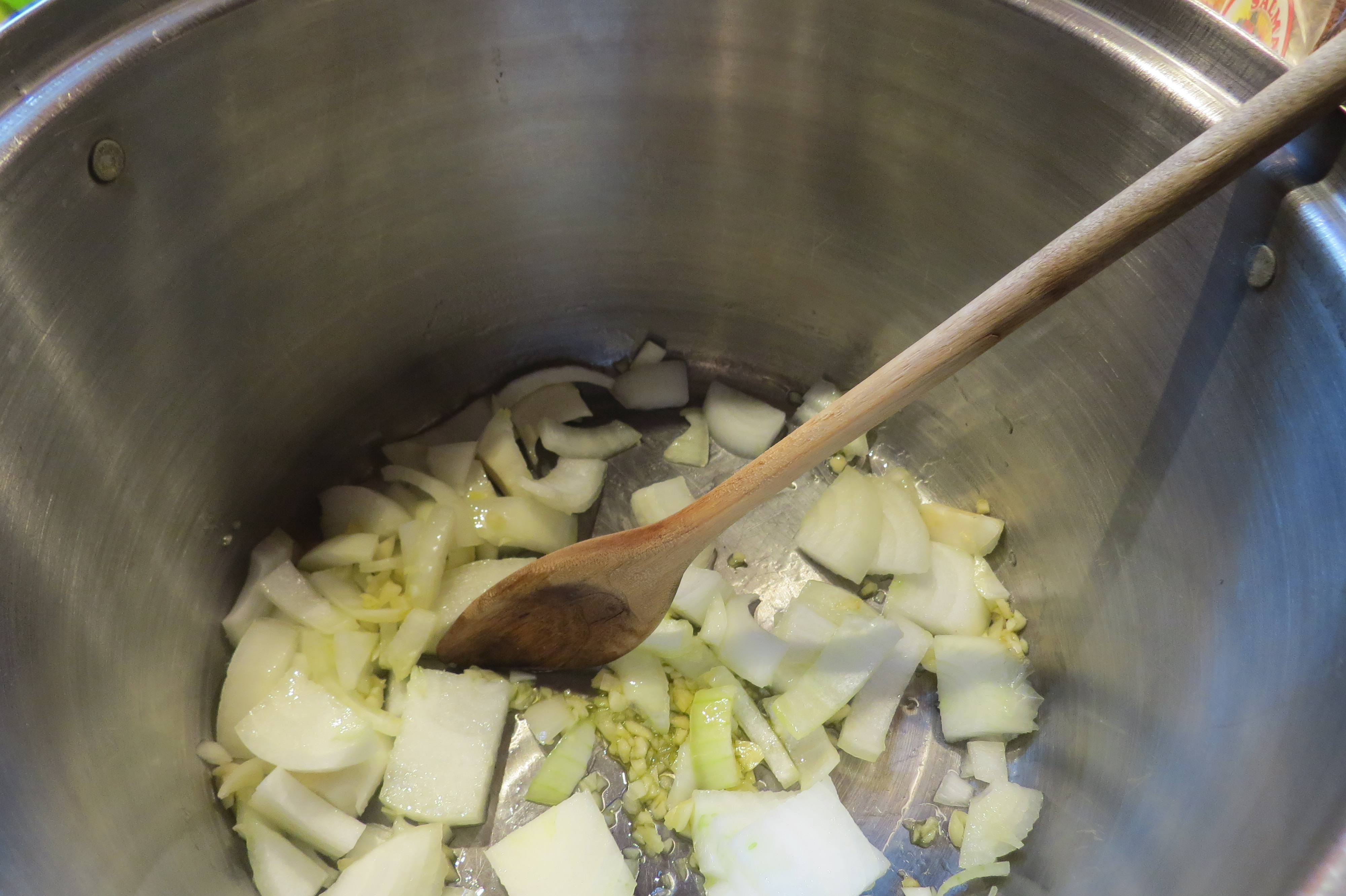 Remove the sausage from the casings and add it to the pan. Break up the sausage with a spoon and cook it.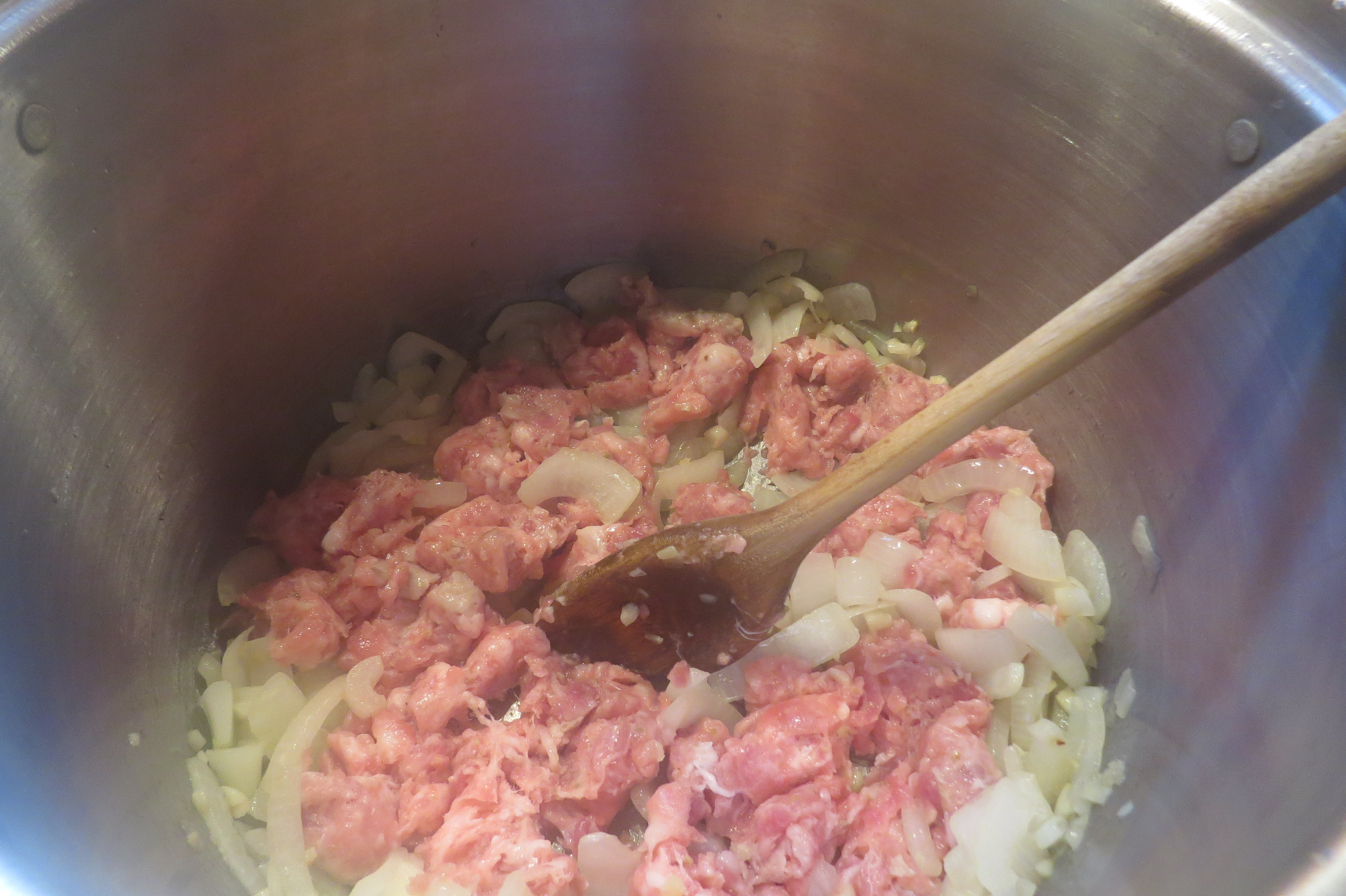 When the sausage, onions and garlic are almost cooked (they don't need to be well done), turn off the heat. Add some fresh ground pepper, fennel seed and the wine to the pot.
Minutes before serving the mussels, bring the ingredients in the pot to a simmer. Turn the heat up high and add the mussels. Toss the ingredients in the pan and cover the pan. Toss everything a couple times to blend flavors. Mussels take minutes to cook and you don't want to overcook them. When the mussels open, they are cooked.
Spoon the mussels into bowls and pour the remaining broth over them. Add a garlic toast to each bowl.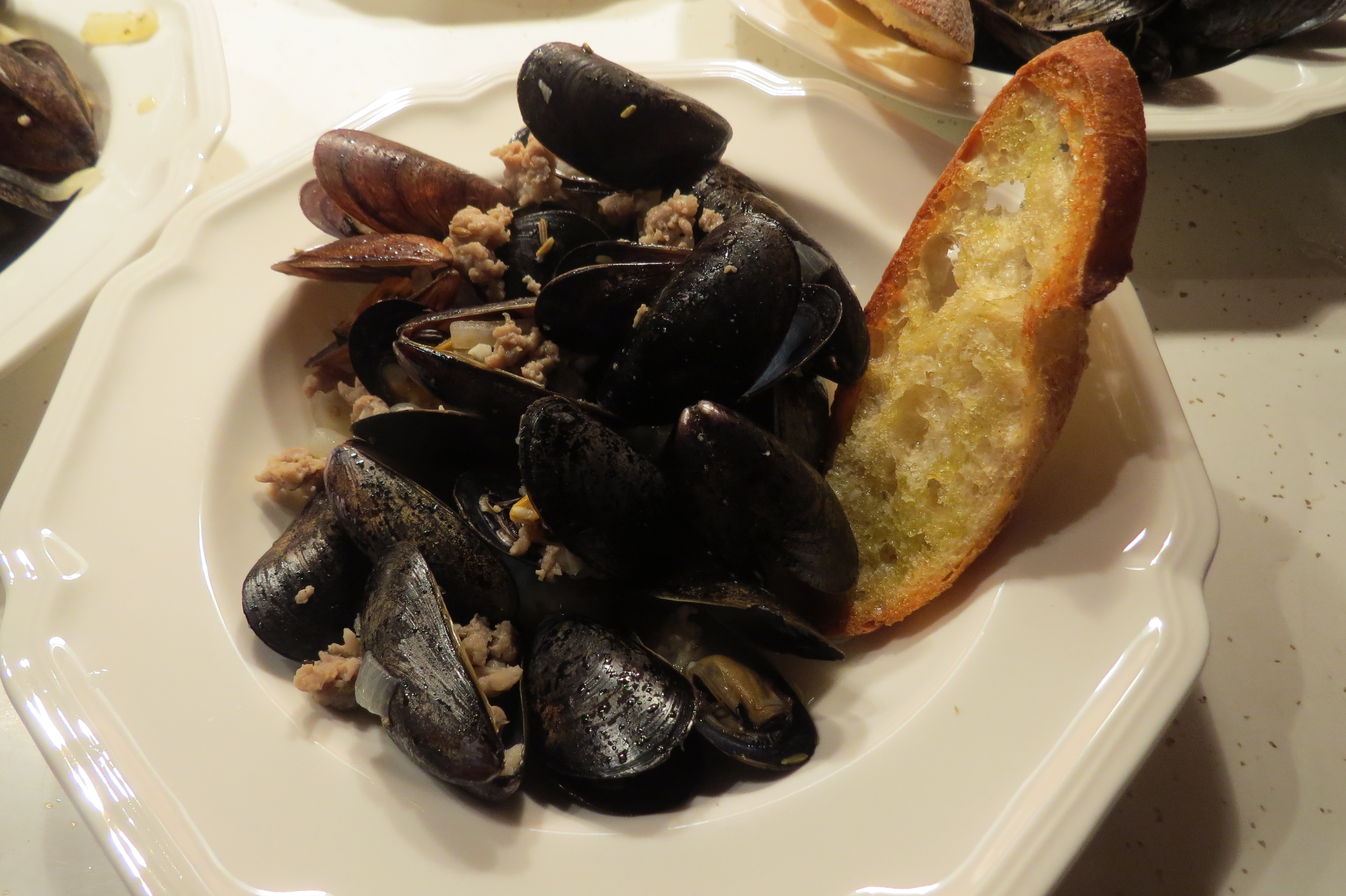 Put large bowls on the table for people to discard their shells and be sure to provide spoons.
P.S. The problem with taking photos for a blog post while hosting a dinner party, is that there is no time to double-check your photos. Hungry friends await the food! These photos don't show the broth that I made such a big deal about. It was really delicious — trust me.