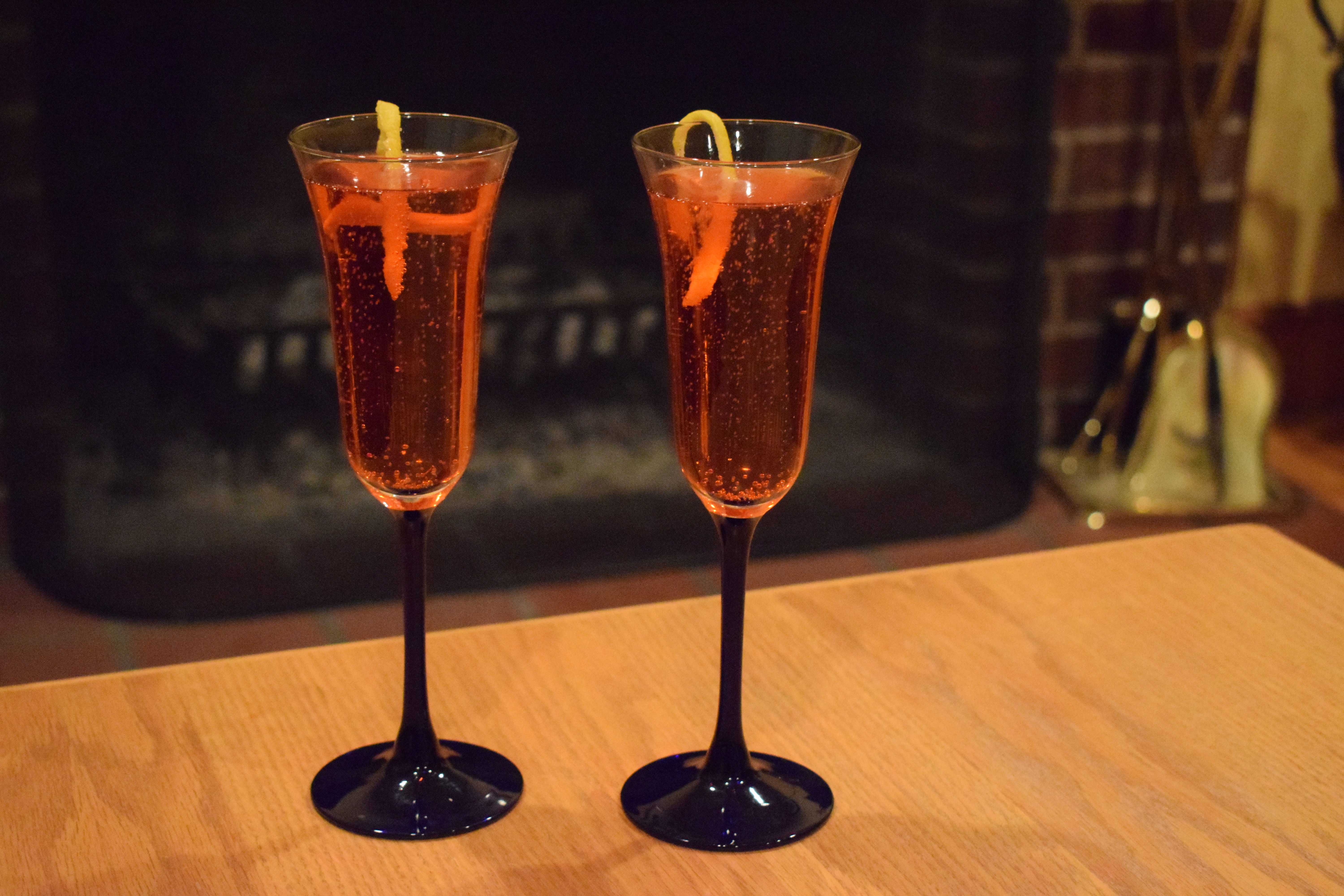 Marabou Slipper cocktails are delicious and beautiful to look at! Campari adds an appealing herbal note to bubbly Prosecco. You'll be transported to an outdoor Italian café. Need any more convincing? Try this drink.
I found this recipe in Super Tuscan. I am a big fan of Campari, so I couldn't wait to try it. This cocktail brings me back to Florence (sitting outside a garden apartment surrounded by dormant spring plants) and Rome (at outdoor café tables watching the world pass by). The authors have a great story behind the name of the cocktail. You'll have to read the cookbook for details.
This is a really easy drink to prepare, making it perfect to serve to guests on the spur of the moment. Now that I've tried this drink, I'll be keeping a bottle of Prosecco and Campari in the refrigerator at all times.
This recipe serves 2. A bottle of Prosecco makes 5 or 6 servings.
Ingredients
2 ounces chilled Campari
4 ounces chilled Prosecco (more as needed)
Lemon twist for garnish
Instructions
Pour the Campari in a flute glass. Slowly add enough Prosecco to fill the glass. Garnish it with a lemon twist.
You might also like to try Rosé-Aperol Spritz, another pretty pink, delicious cocktail.