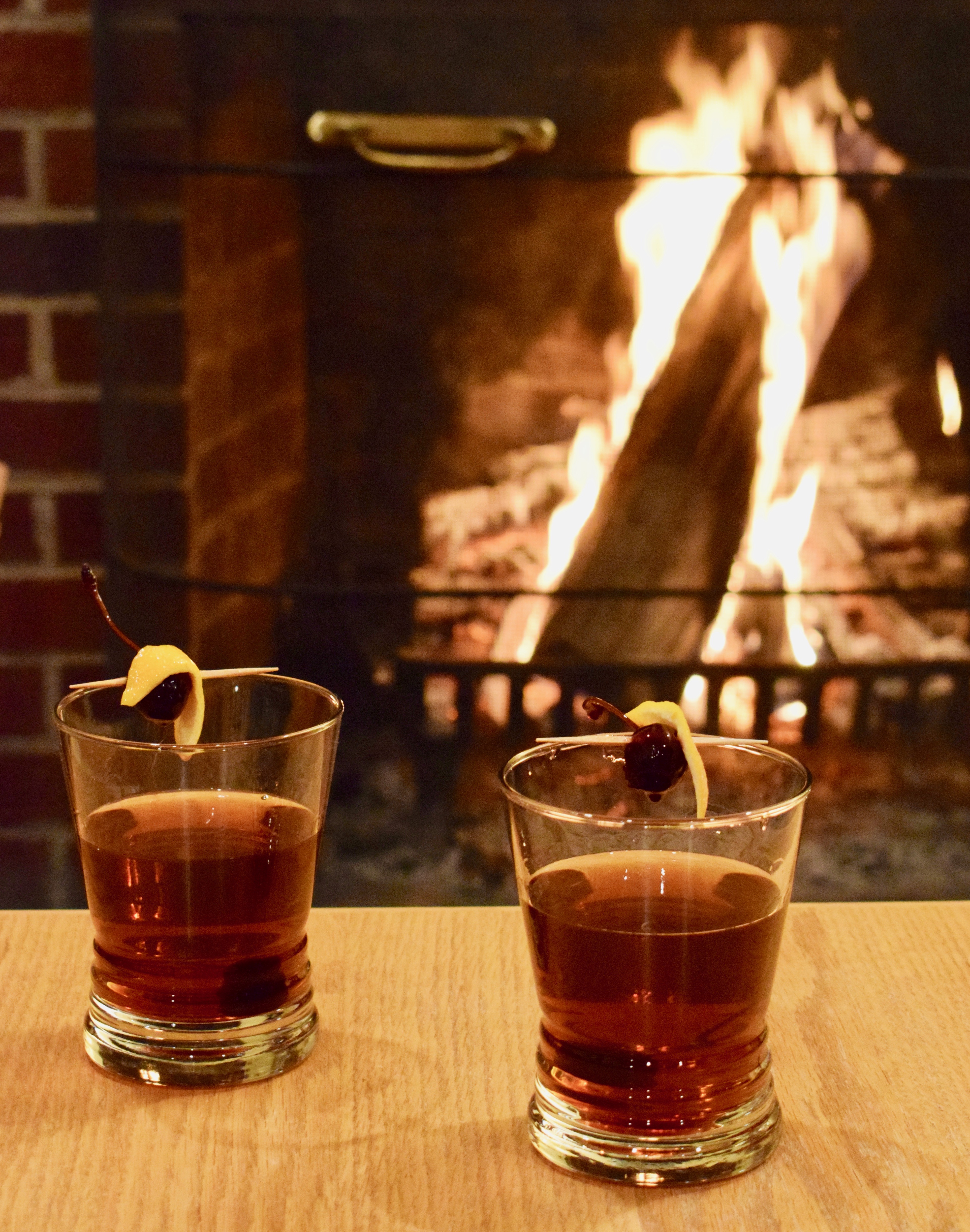 When our first snow of the season arrived on a Saturday night, we settled in for a cozy evening in front of a fire. We had a nice bottle of bourbon given to us by friends and it seemed like the perfect night for Manhattan cocktails.
As New England and other parts of the country are hit with record-breaking cold weather and snowstorms, it's time to share the recipe. You might need one of these cocktails over the next few days.
Manhattans are a classic cocktail. The type of whiskey you use depends on your personal taste. Manhattans were originally made with rye whiskey, but rye whiskey went out of favor for a while and other whiskeys took its place in cocktails. The three most common types of whiskey to use in Manhattans are rye whiskey, Canadian whiskey and bourbon.
You can mix up the type of aromatic bitters you use in your Manhattan. Angostura Bitters are the classic bitters for Manhattans. Some bars use artisan-made bitters. We didn't have any bitters in the house when I made our cocktails (a problem that has been corrected), so I used Bittermilk Bourbon Barrel Aged Old Fashioned Cocktail Syrup (available here). It isn't intended for Manhattans, but the cocktails were great and we managed to quaff them in spite of my mixology faux pas.
The traditional garnish for a Manhattan is a cherry. You can use an orange peel (or both, as I did). If you can, use good cherries. I used Amarena cherries from Trader Joe's. Many people rave about Luxardo cherries.
Ingredients
You'll need the following ingredients to make a Manhattan cocktail.
2 ounces of whiskey
1 ounce of sweet vermouth
2 or 3 dashes of bitters
cherries for garnish (optionally an orange peel)
Directions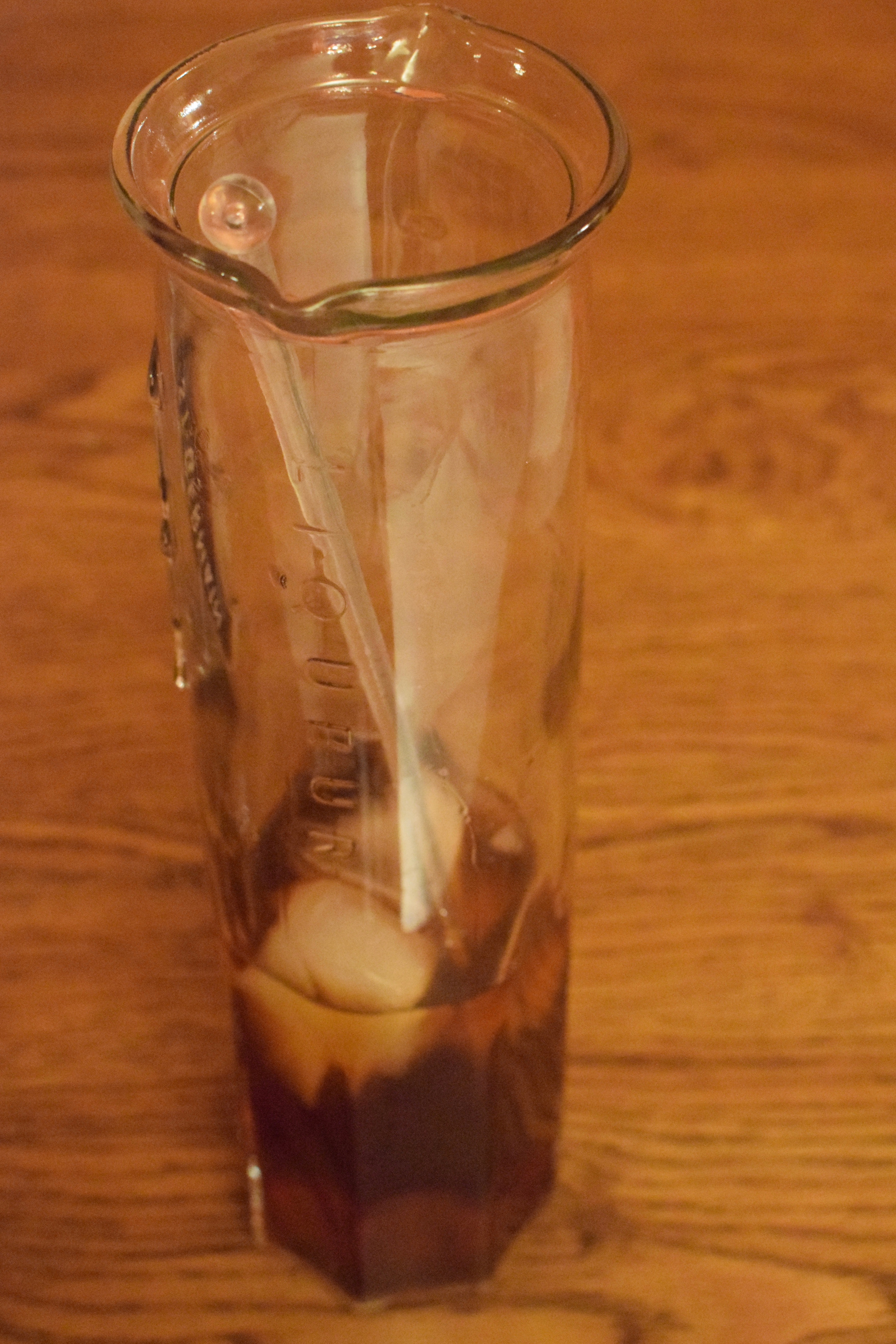 Chill your glass by filling it with ice and letting it sit while you make the cocktail.
Add the whiskey, vermouth and bitters to a mixing glass (use a shaker if you prefer). Add ice cubes and stir (or gently shake) to blend. Do this quickly so that the ice doesn't melt too much and water down the cocktail.
Empty the ice cubes from your glass and strain the Manhattan into the glass.
Garnish the drink with a cherry or two.