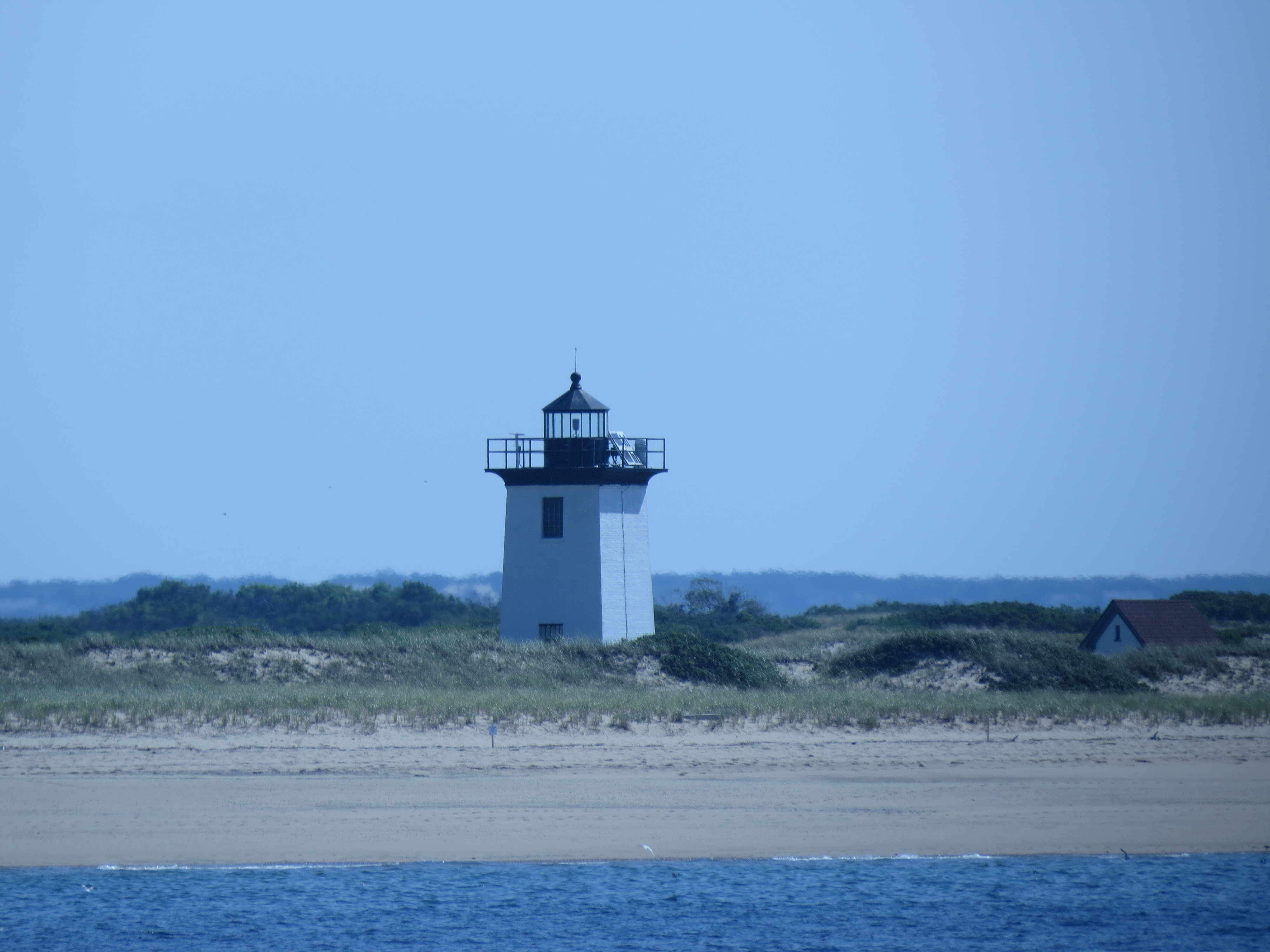 This week we have mid-summer temperatures. On Tuesday I took advantage of the weather to head to the beach. It was gorgeous and uncrowded. Beach parking was available and the water was still warm (by New England standards). If you are in the Boston area and want to be near the ocean, here are some of my favorite coastal day trips from Boston. Yes, I do realize that Boston is on the coast and you don't have to leave Boston to be on the ocean. If you would like to get out of the city for a day, here are some ideas.
There are so many great places to go for coastal day trip from Boston. I'm sharing just a few favorite things that you can do on one of our bonus sunny days.
Good Harbor Beach or Wingaersheek Beach in Gloucester

Drive to Gloucester to visit one of these spectacular beaches for a relaxing day of sand and salt water. After Labor Day, depending on the weather, parking at these beaches is available at discounted rates. Here is a Gloucester City site with beach information.
Snack bars and showers are closed and there are no lifeguards after Labor Day. Bathrooms may or may not be open. In other words, be prepared for finding other options to meet your needs. For example, this week I found the bathrooms at Good Harbor open for shorter hours (I didn't see official off-season hours listed anywhere). There were two portable toilets outside the ladies bathroom.
Good Harbor offers views of Thatcher Island's Twin Lights (two lighthouses on a Rockport island) and the granite coastline. At low tide, you can walk to Salt Island, a small, rocky island next to Good Harbor. With a long stretch of flat smooth sand at low tide, Good Harbor is a great walking beach.
Wingaersheek beach has powdery soft sand that feels divine between your toes. This is a great place for kids to explore tide pools filled with small sea creatures. You'll have a close-up view of the Annisquam Lighthouse. At low tide, you can walk along a sandbar that brings you almost directly across from the lighthouse on the Annisquam River.
After a day at the beach, you can enjoy a seafood dinner in Gloucester, Rockport or Essex.
Fast Ferry to Provincetown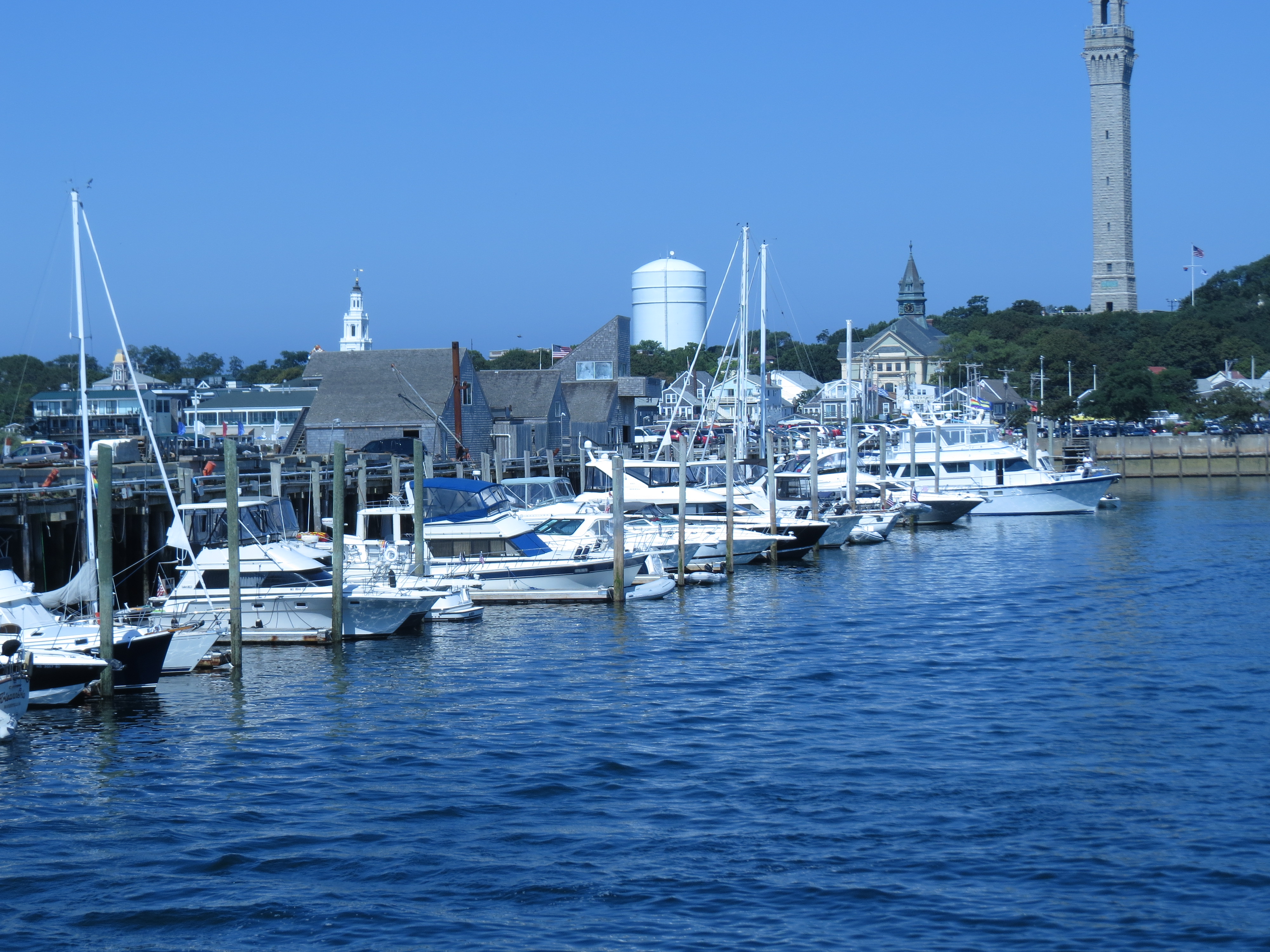 I suggest taking the fast ferry, because it is a long drive from Boston to Provincetown. If you take the Boston Harbor Cruises fast ferry from Boston's Long Wharf to P-Town (as the locals call it), you'll save hours of driving time that you can spend enjoying all that P-Town has to offer.
Tour the many local art galleries and the Provincetown Art Association and Museum. The museum has a wonderful collection of work, much of it by artists who called Cape Cod home, at least on a part-time basis.
P-Town has many lovely small shops with unique offerings. Here's the Chamber of Commerce's list. (If you like hats, check out Lisa Ventre Hats.)
You'll love Provincetown beaches. Bring along some beach gear and catch a local town bus to the beach. When we visited P-Town, for a small fee we stored our beach chairs and other gear at the centrally located Chamber of Commerce. We explored shops, galleries and the art museum without lugging around all that beach paraphernalia. Later we grabbed our beach supplies and spent a few glorious hours at the beach. When we returned to town, the friendly folks at the Chamber of Commerce took our beach gear back (at no extra charge) while we had a quick dinner on a restaurant deck overlooking the bustle of activity on a main street. We took the last ferry back to Boston, having had a very full and satisfying day in P-Town.
Boston Harbor Islands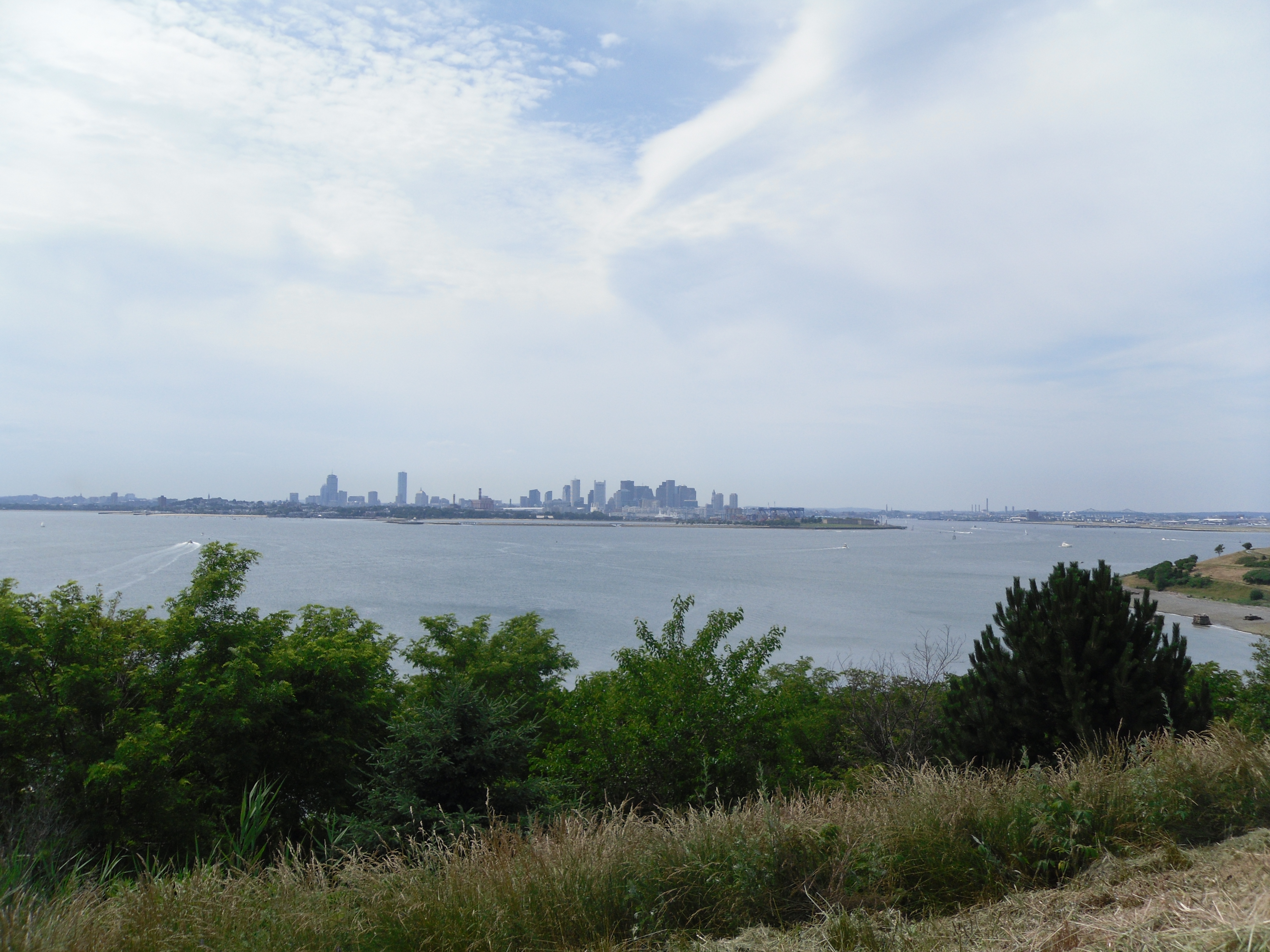 Boston Harbor Cruises will bring you to one of the Boston Harbor islands that are part of the Boston Harbor Islands National and State Park.  Each island has its own unique charm and history. Direct trips to Spectacle and Georges Islands are available from Boston's Long Wharf (into fall). Trips to other islands are available on a seasonal basis using inter-island ferries.
I've visited Spectacle and Georges Islands several times and look forward to trips to some of the other islands.
Spectacle Island is close to Boston and offers spectacular skyline views. Park benches provide views of the city and of flights coming into and leaving Logan airport. There are lovely walking paths on the island. People swim from one of the beaches near the ferry dock.
The island's interesting history is documented in the Visitor's center and on signs located around the island.
One of my favorite things about Spectacle is the vast amount of beach glass and pottery on the beach. You can spend hours inspecting the beautiful pottery shards and colorful glass washed smooth by the sea. This bounty is part of the national and state park and you are not allowed to take it with you. While that can be frustrating for collectors, just imagine the joy it will bring to other island explorers and promise yourself that you will come back to visit it again.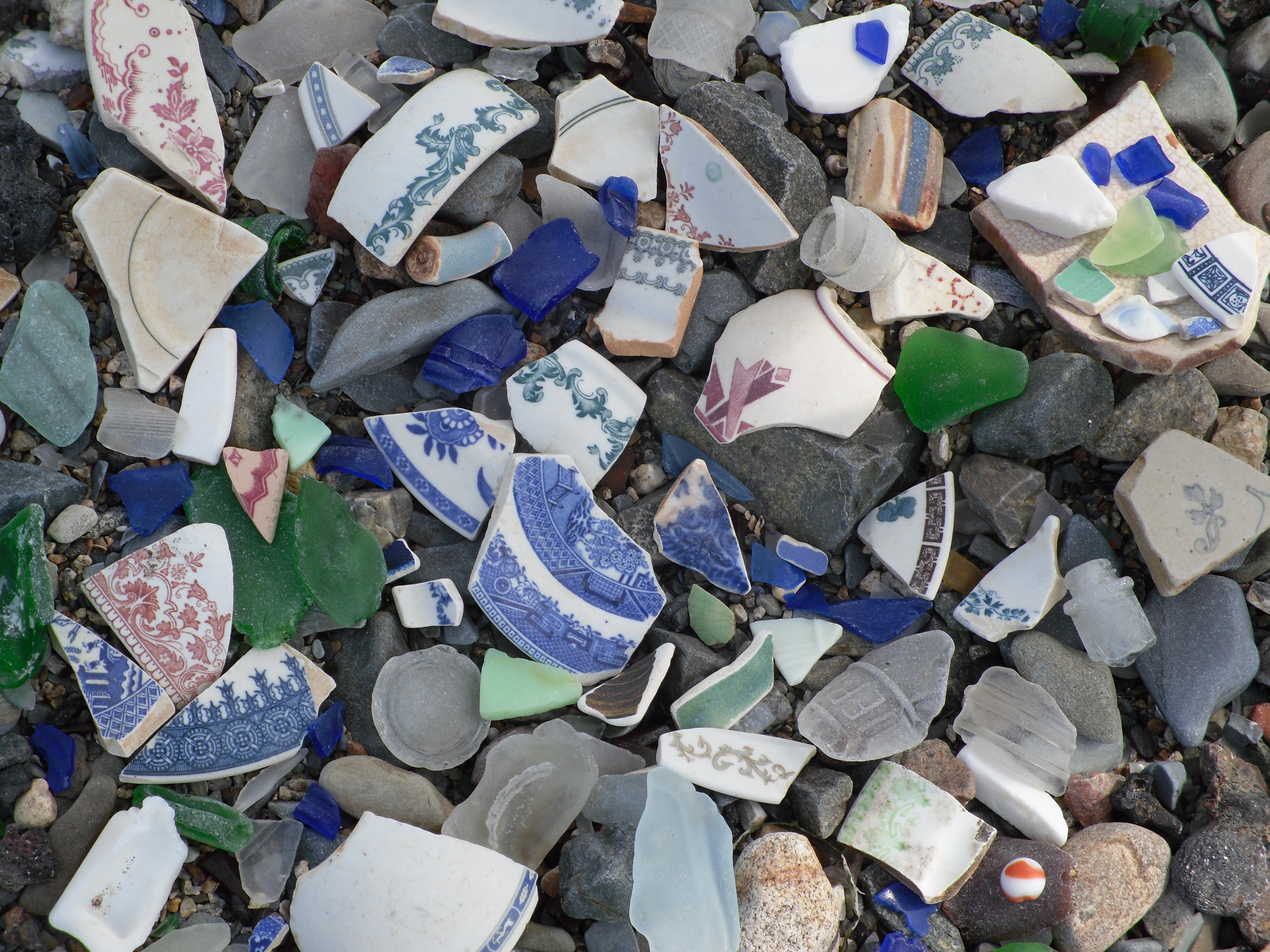 Spectacle Island is also the location of Thursday evening clam bakes well into October.
Georges Island is home to Fort Warren, a Civil War-era fort. You can take a guided tour and visit the museum to learn more about the island's history. It can be quite an adventure exploring the fort's remains on your own. Bring a flashlight, because it is dark inside some of the buildings.
The fort offers lots of opportunities to climb and walk. A parade ground in the center of the fort is a great place for spontaneous frisbee tossing and for small children to run and somersault on the grass. The ramparts offer views of Boston light and other harbor islands.
There are several harbor islands to explore and a variety of events happening on the islands. For more information about the Harbor Islands, check out Boston Harbor Islands National and State Park.
Martha's Vineyard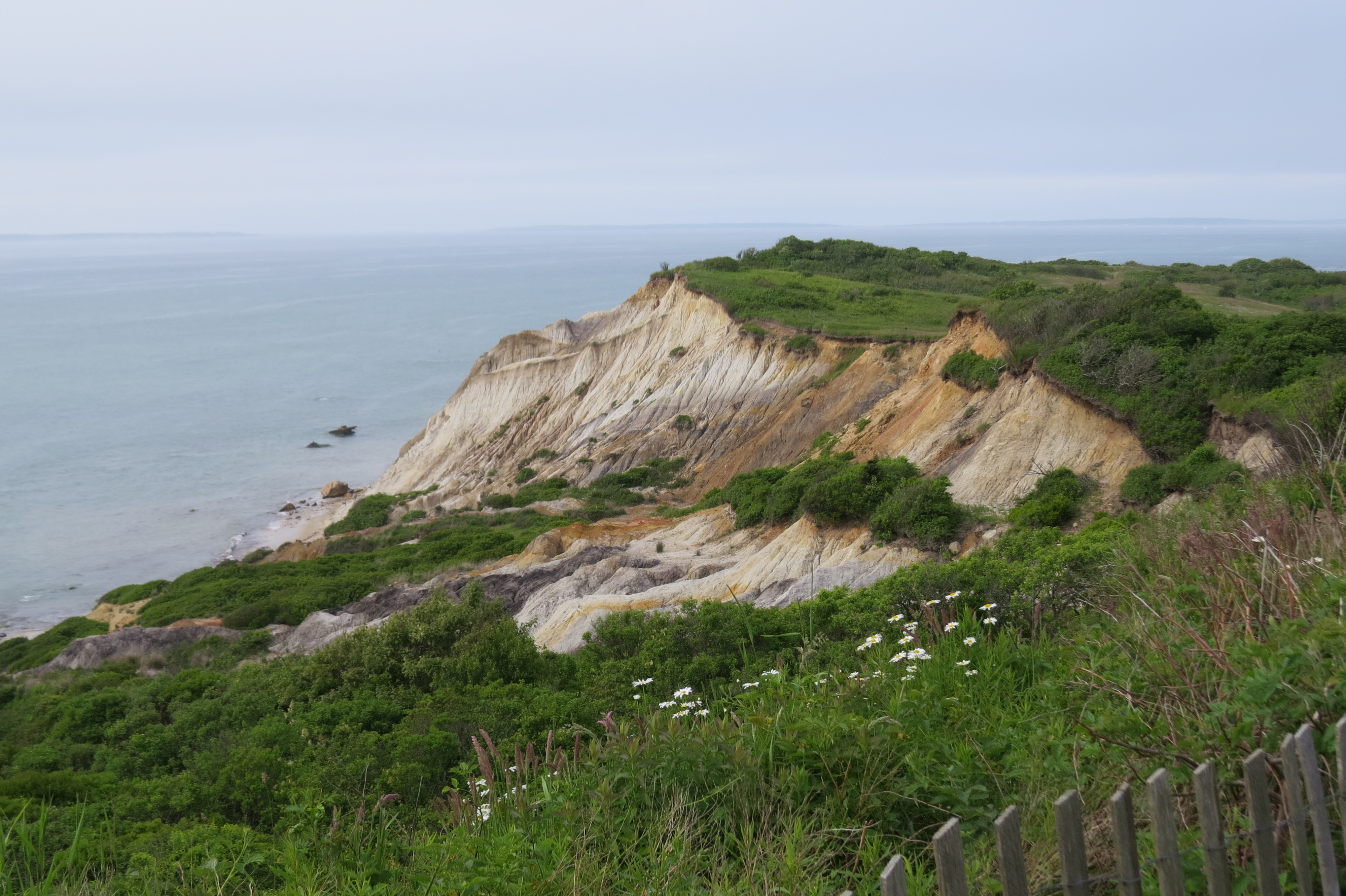 I'm stretching it a bit to include Martha's Vineyard as a day trip, because it is a long trip from Boston. However many people make day trips to the island. If you start your day very early, you can enjoy a full day on the island. Getting there and back, along with the island visit, will make it a very long day. You have a few options for getting there:
If you feel like splurging to bring your car over on the ferry, check the Steamship Authority website to see if there is room on a boat.
Drive to Falmouth and park in one of the Steamship Authority's parking lots, take a shuttle bus to the ferry, then take the ferry to the island. When you arrive, you can use the Vineyard Transit buses to get around the island, take an island bus tour, rent a bicycle or a car. There are lots of options.
See the Steamship Authority website for open parking lots and ferry schedules.
Take a bus from Boston to the ferry terminal in Woods Hole, hop on the ferry and then use one of the island transportation options I just described. Peter Pan offers trips from Boston to Woods Hole.
If you like lighthouses, you can see several of them on the island. Check out my post on the Lighthouses of Martha's Vineyard.
For a reasonably good overview of Martha's Vineyard take an island bus tour. You may prefer to focus on one or two of the towns and get a real feel for them. You'll find plenty of information about the island online, for example, Martha's Vineyard Chamber of Commerce.
The Headlands and Old Garden Path in Rockport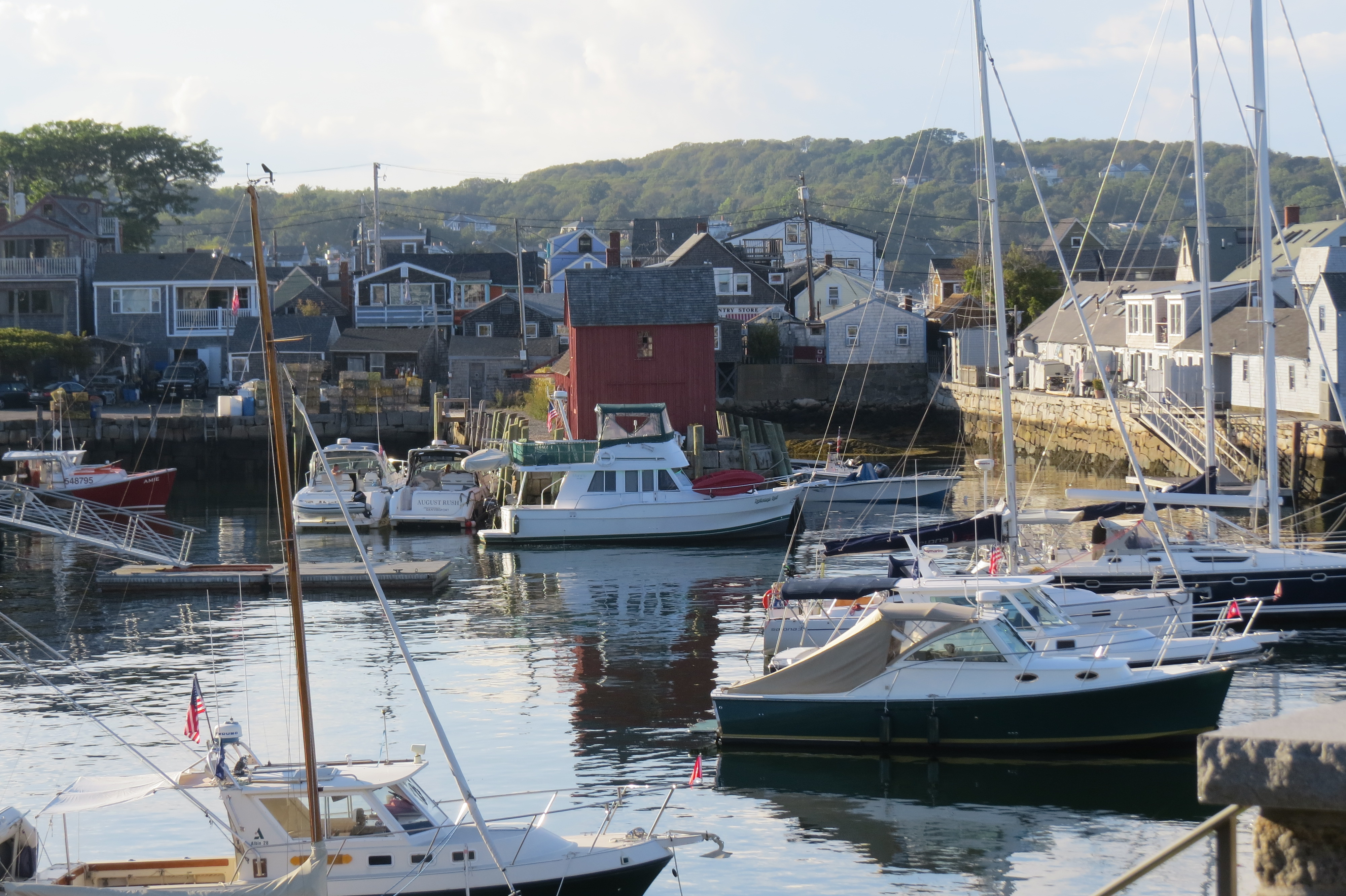 This is one of several walks listed in The Walking Guide of Rockport. It isn't a long walk, but there are a few places along the way where you might want to linger. I recommend doing this walk in the early evening, when the world is lit with the rich orange tones of the late-day sun.
The walk starts in town and takes you up an avenue along the harbor with views of Motif#1, the subject of many artists. The Headlands is a rocky outcrop with gorgeous views of the town, the ocean and the coastline. As the walking guide suggests, this would be a great place for a picnic. When we did the walk, people were sunning on the granite rocks along the water.
Continue along the path on the opposite side of the Headlands to Old Garden Road, past a local park that overlooks a small beach. The beach, backed by high rock walls covered with orange lichen, is another ideal spot to stop and relax.
When you are ready to leave the beach, climb the set of wooden stairs on the far side of the beach to reach the Old Garden Path. This 1/2 mile dirt path winds along the coast with beautiful homes on one side and the ocean on the other. After leaving the path, your walk back to town takes you past several historic homes.
For complete information and alternate routes, see The Walking Guide of Rockport.
If you have time on your hands, you can try one of the other walks, explore Rockport's shops or stop at one of the local restaurants for clam chowder, steamed lobster or other seafood options.