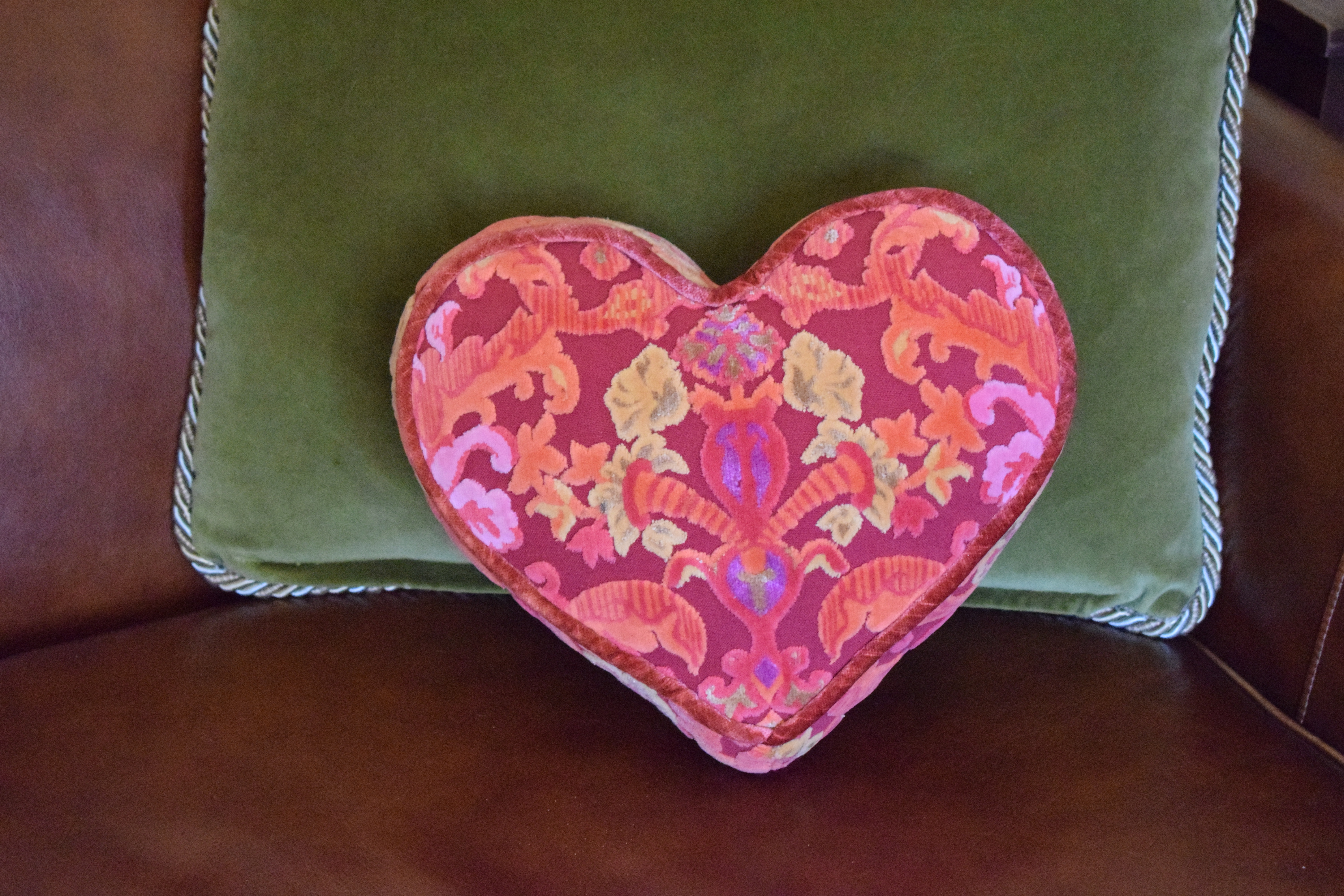 We're headed to NYC this weekend to see our son. I'm looking forward to some quality family time, a little art and at least one good bagel.
I hope that you have a great weekend!
If you're staying home for Valentine's Day next week, I've suggested a dinner menu for you at the end of this post.
If you are not going to White Castle (or another restaurant) for Valentine's Day, here's a menu suggestion for you from recipes that I've shared.
Mussels with Sweet Italian Sausage and White Wine
(leave out the sausage for a no-meat version)
Arugula, Orange and Fennel Salad
Coeur à la crème with Roasted Strawberry Sauce
About the photo: Heart pillow gift from my wonderful husband. The pillow was made by Sylvie Farrington, owner of Sylvie's Bags of Martha's Vineyard.