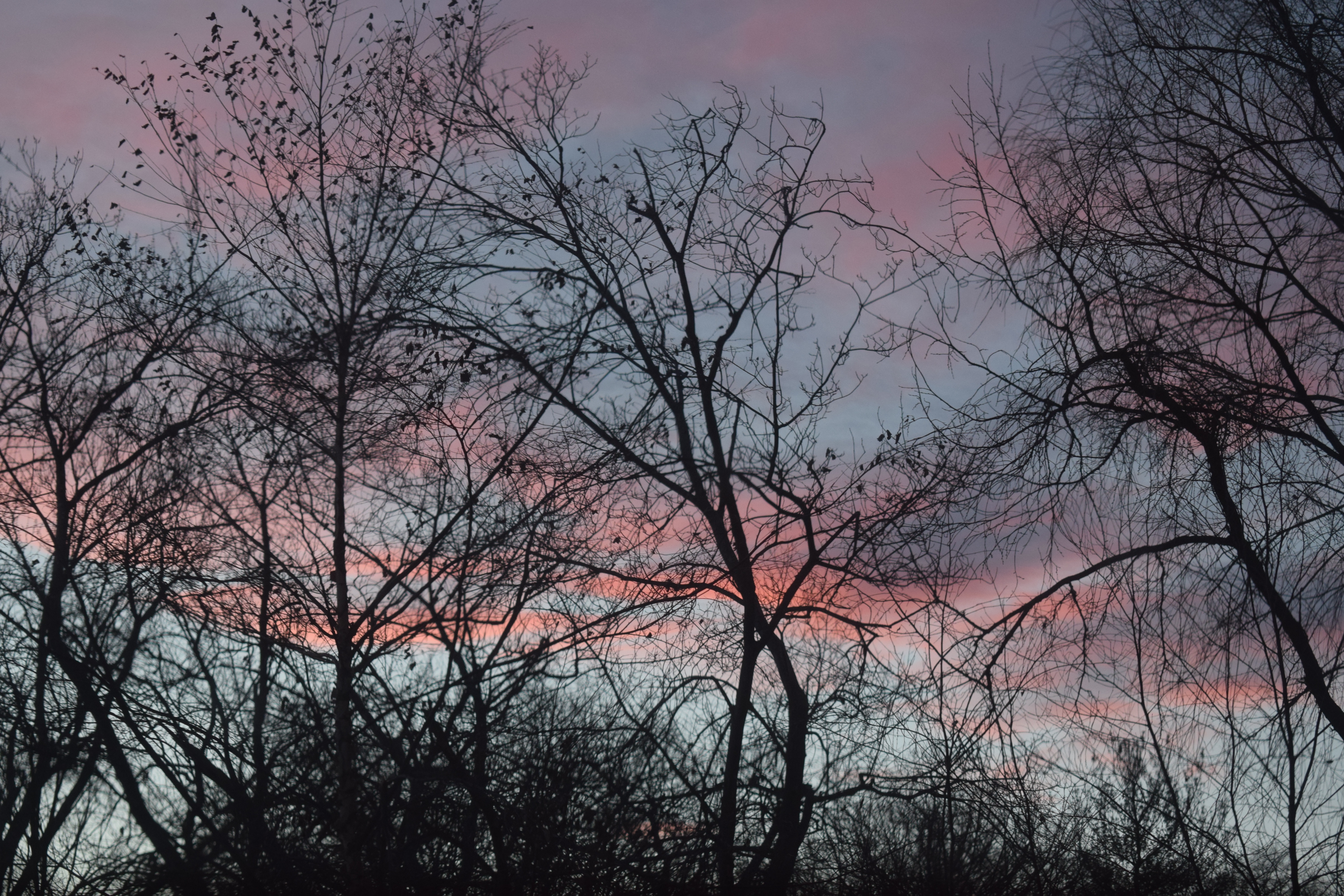 We're looking forward to staying home this weekend. We have lots of things to do around the house. Extreme cold temperatures are supposed to return tomorrow, so we'll light a fire and stay inside. Fondue may be the remedy for cold weather tomorrow night.
Have a warm, cozy weekend.
About the photo: Sunset reflecting on the clouds on a cold January evening.