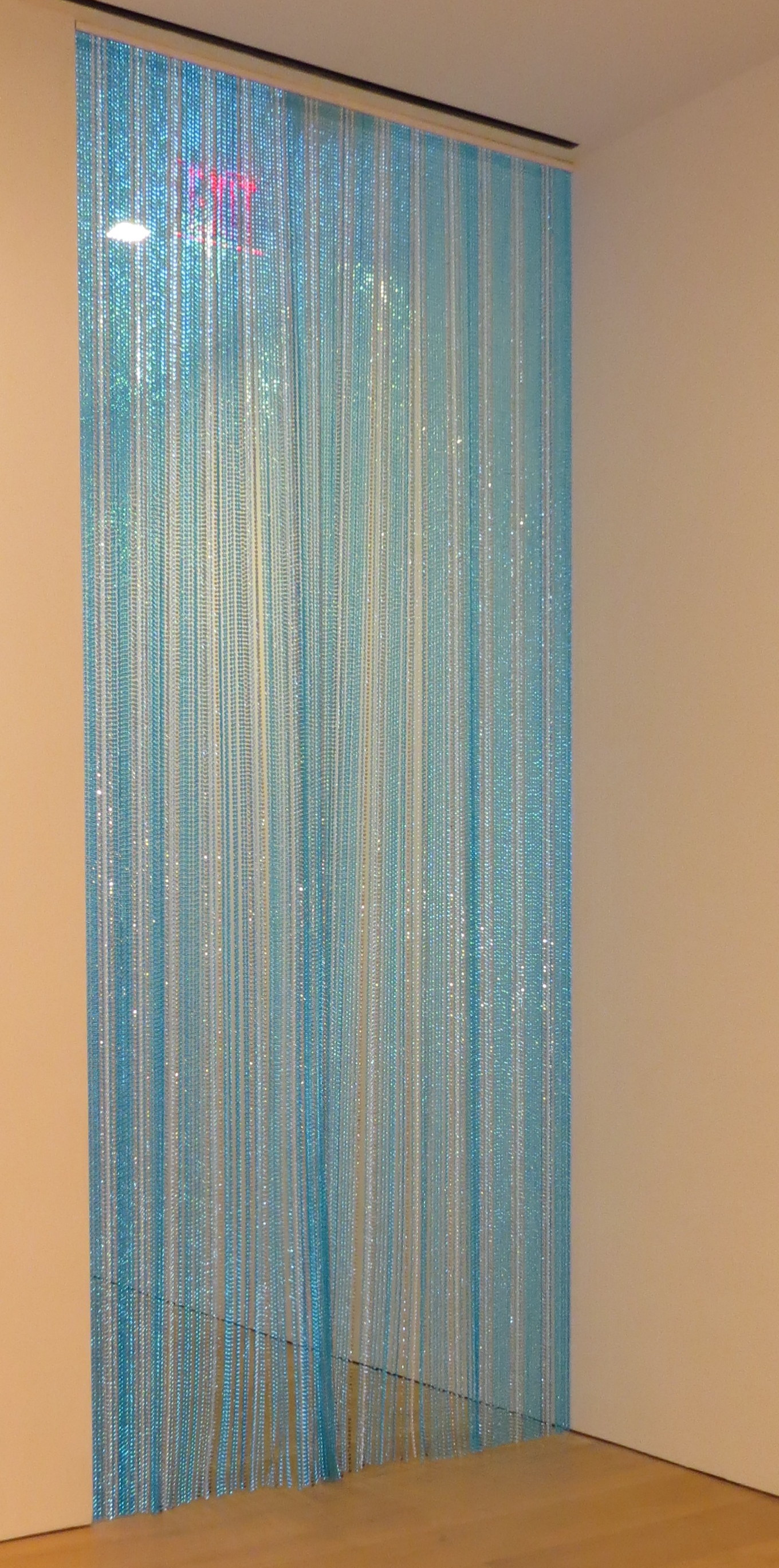 On the first Saturday of summer, a hot and humid day during New York City's Pride Week, my husband, my son and I visited David Zwirner gallery in Chelsea and saw the gallery's first exhibition dedicated to Felix Gonzalez-Torres (1957-1996). The exhibit is co-presented by David Zwirner and Andrea Rosen Gallery.
While I had previously seen a few of the artist's pieces in museums, including his well known bead curtains and candy sculptures (often referred to as "candy spills"), I didn't know much about Felix Gonzalez-Torres or his work. The substantial collection at Zwirner Gallery, from private and museum collections, offers two floors of work spanning Gonzalez-Torres's career. To visit this exhibit is a remarkable sensory experience.
Gonzalez-Torres's work is both private and public. Many of his sculptures represent his private life, but they invite (even require) public participation. The works often suggest life's dualities and contrasts. They convey issues of life, death and renewal. Many pieces evoke memories of loved ones who had died, or were dying, from AIDS. Some works embody the effects of the disease (the eating away of the immune system, of the healthy body, bit by bit).
Although this will not be surprising to people who are familiar with Gonzalez-Torres's work, I was struck by the juxtaposition of Gonzalez-Torres's messages. On the one hand, we are presented with the painful reality of AIDS. On the other hand, the loving, gentle lightheartedness emanating from Gonzalez-Torres's work is palpable. Some of the major pieces exude a playfulness and joy that would be nearly impossible to summon in the face of having so many friends struck down by this terrible disease. Yet, the gallery seems barely able to contain the love and generosity of spirit flowing from the exhibition. Through the participatory nature of some of the pieces, we too are imbued with these emotions. It is as if Felix Gonzalez-Torres has invited us to a memorial service for his friends (for everyone who died from this disease, for Gonzalez-Torres himself), to mourn their deaths, to feel angry about the cause of their deaths, but above all, to celebrate their lives and rejoice at the chance to have known them.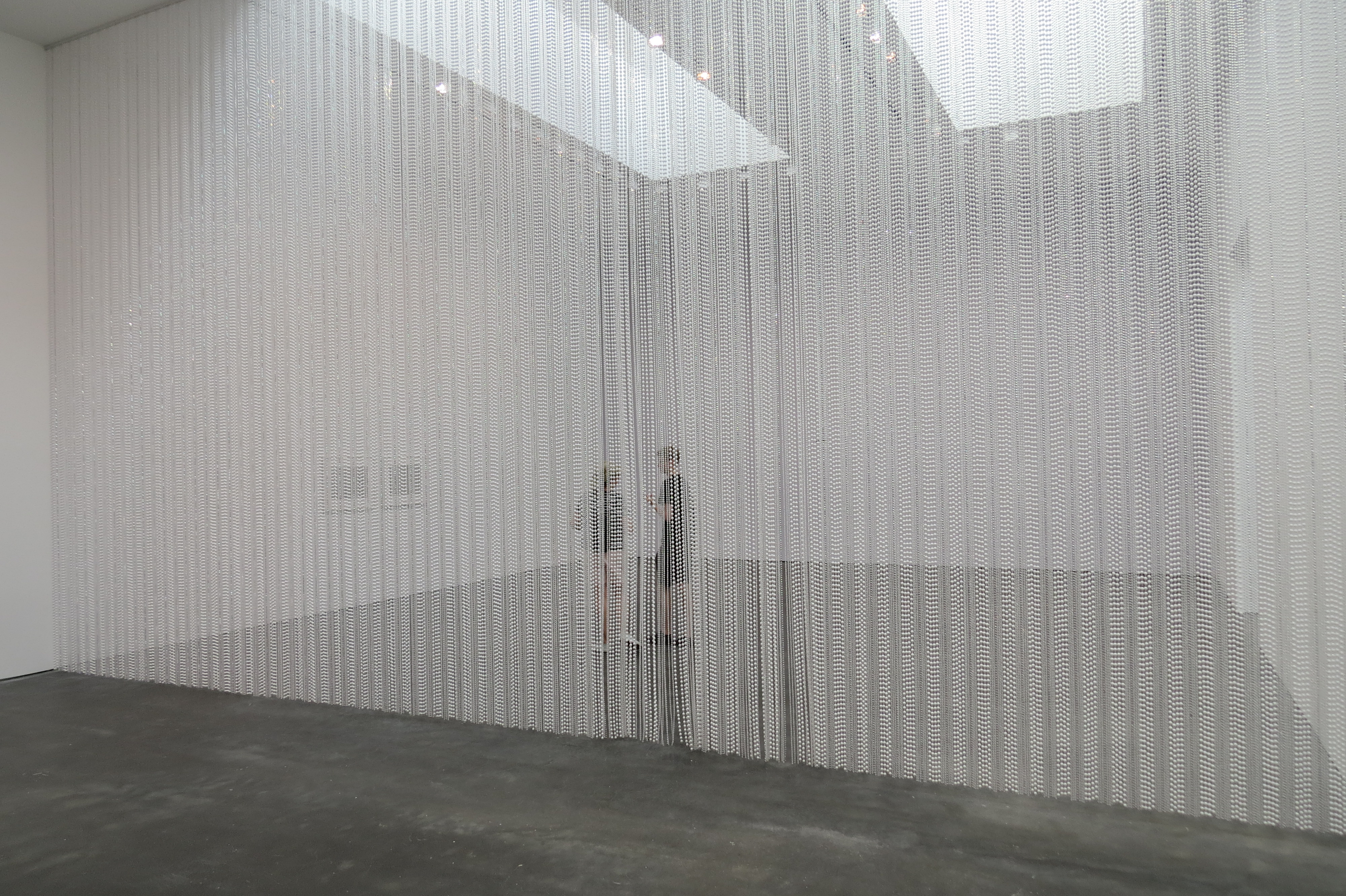 The exhibit includes two of Gonzalez-Torres's beautiful beaded curtain works: Untitled (Water), 1995, and Untitled (Chemo), 1991. Passing through the curtains, the beads spilling over our heads, shoulders, arms and hands is a pleasurable sensation. There is a sense of transition, of passing from one place (or state) to another. The sculptures are dynamic and changeable. Visitors pass through the curtains, causing movement and transformation. The names of these two pieces remind us again of the juxtaposition of the artist's messages: the positive purifying effects of water versus the harsh, cell-killing cure of chemotherapy.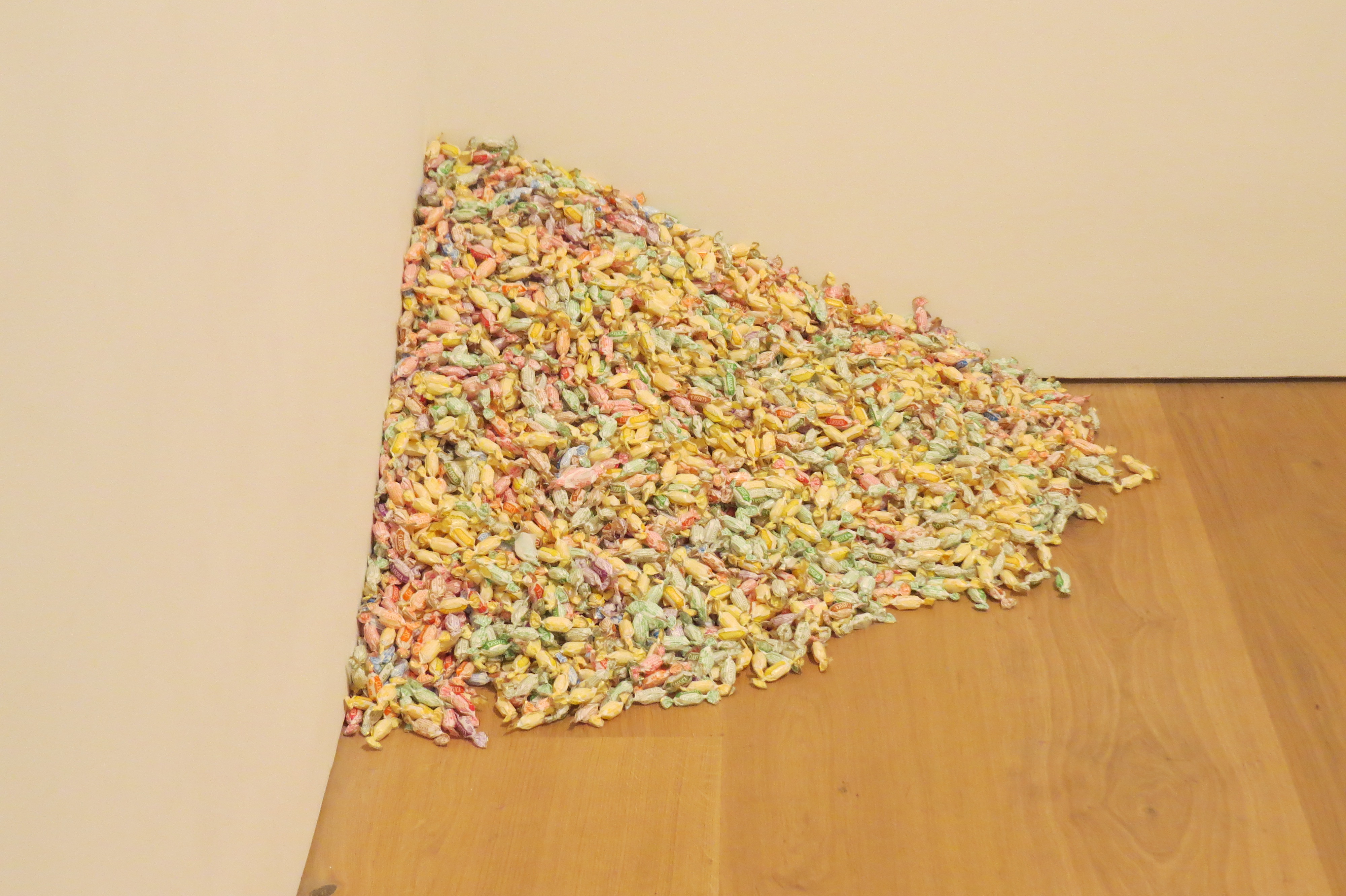 There are two of Gonzales-Torres's candy sculptures: Untitled (Placebo-Landscape-for Roni), 1993, and Untitled (Ross), 1991. In Untitled (Ross) the weight of the candy (approximately 175 pounds) represents the healthy weight of Gonzalez-Torres's longterm partner, Ross Laycock, who died from AIDS. Visitors are encouraged to take a piece of candy. Again, there's that contradiction. Taking each piece of candy illustrates the deteriorating effects of the disease on Ross. Yet, we have been offered a piece of candy to enjoy, so that we can experience the sweetness of their lives together. Like life's ebb and flow, the candy sculptures diminish as visitors take away from the pile and expand as they are replenished by gallery staff.
Similarly, the artist's paper stacks dwindle as visitors take a sheet and grow as staff replaces them. In Untitled, 1989/1990, two stacks stand next to each other. One is printed with, "Somewhere better than this place." The other stack includes the text, "Nowhere better than this place."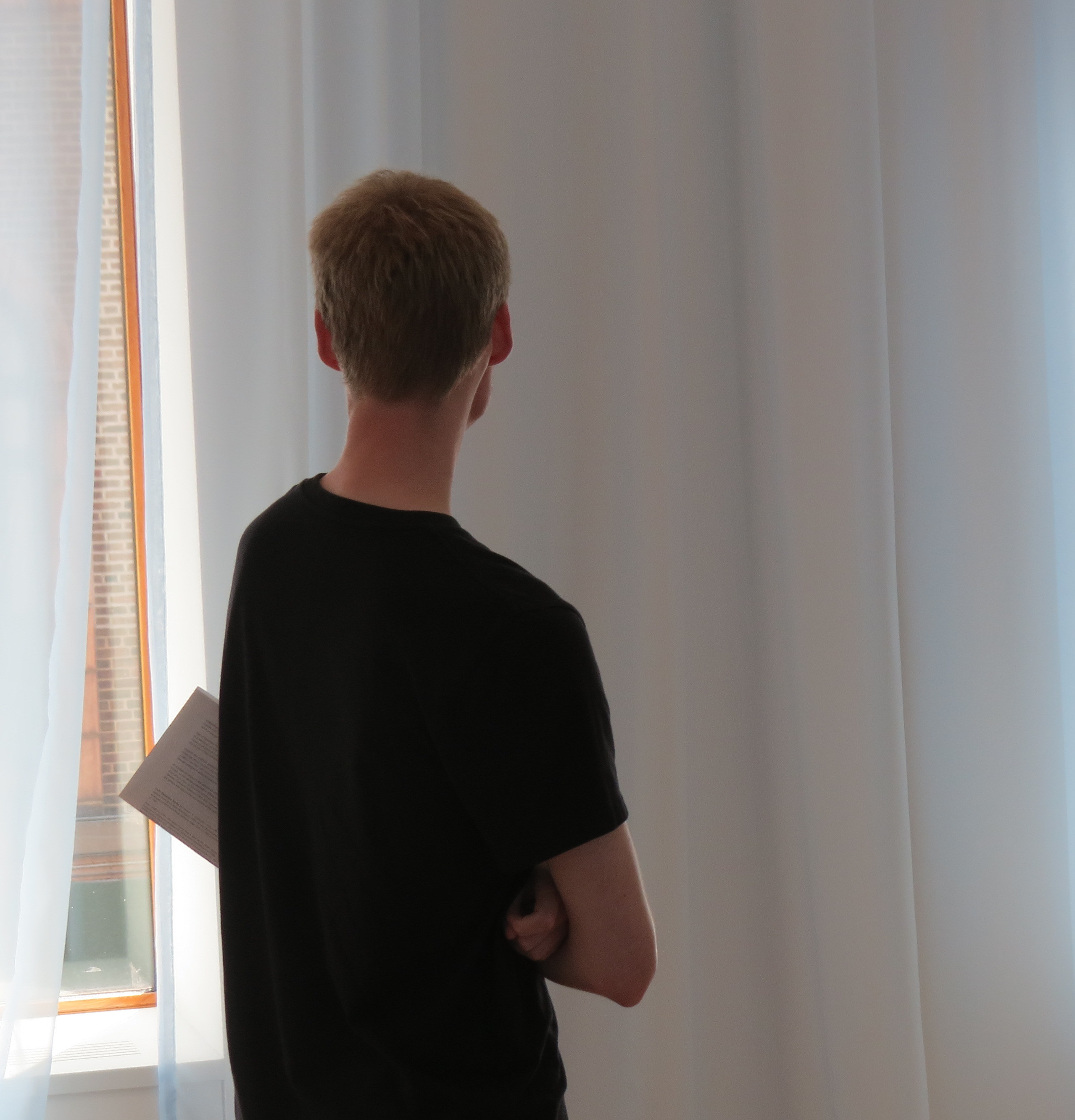 In a large room on the second floor, a bank of windows is lined with sheer, pale blue curtains. Untitled (Loverboy), 1989, brings to mind diaphanous curtains in the wood paneled bedroom of an island home, gracefully fluttering with ocean breezes. As with the beaded curtains, the sheer curtains separate us from the space beyond, but do not cut off the view. We are aware of something ahead of us.
The exhibition included many more pieces, including paired objects (two adjacent mirrors, two adjacent clocks), a light bulb sculpture, text portraits and images of birds in the sky. I was sorry to miss a performance by one of the dancers, who dances on Gonzalez-Torres's piece Untitled (Go-Go Dancing Platform), 1991. The performers, wearing silver lamé shorts, dance to music only they can hear from their headphones.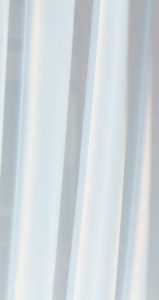 The Felix Gonzalez-Torres exhibit will be at David Zwirner gallery in Chelsea through July 14, 2017.