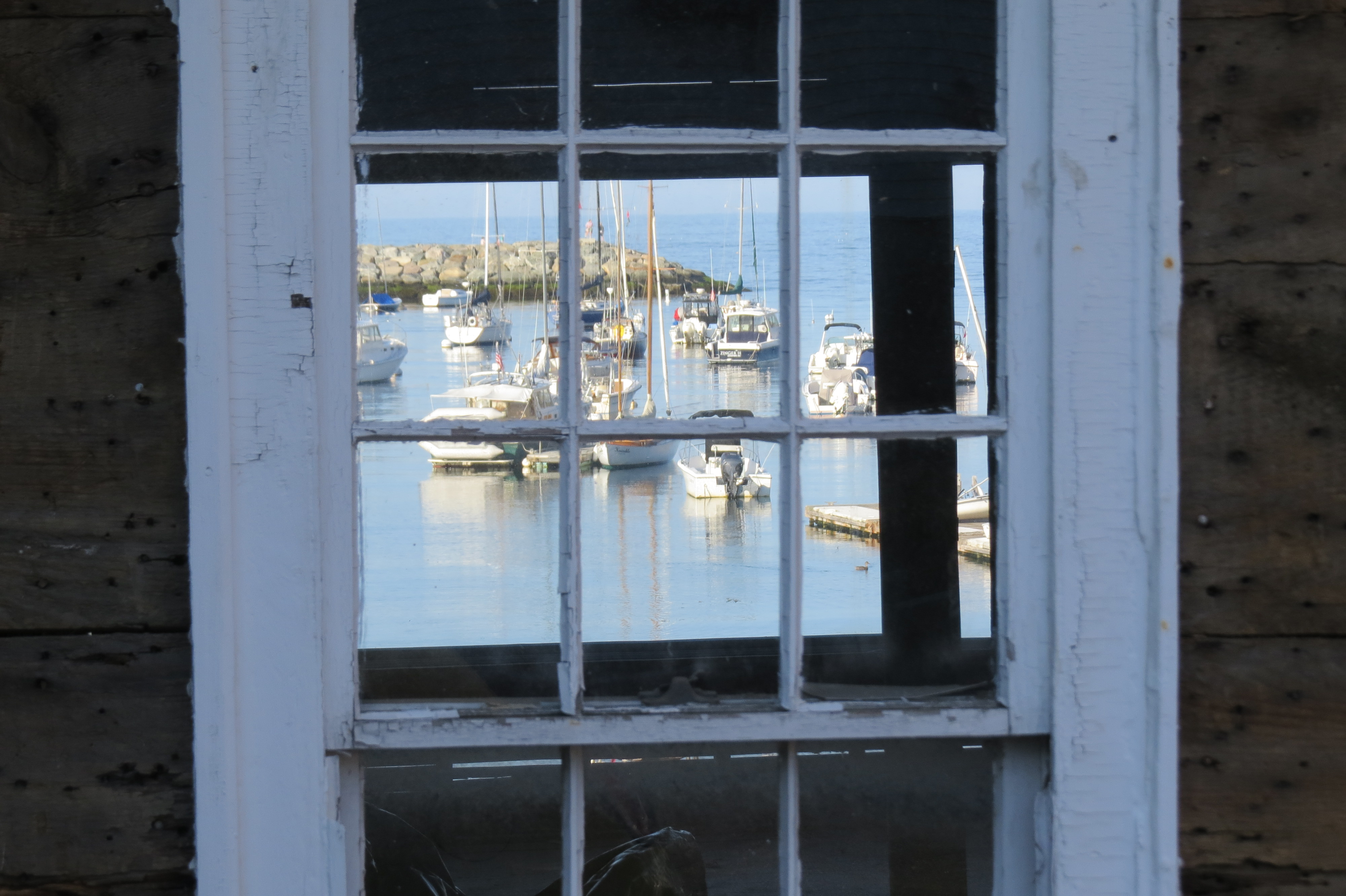 Favorites from a walk in Rockport, MA. View through the windows on opposite sides of a house to the beautiful harbor beyond.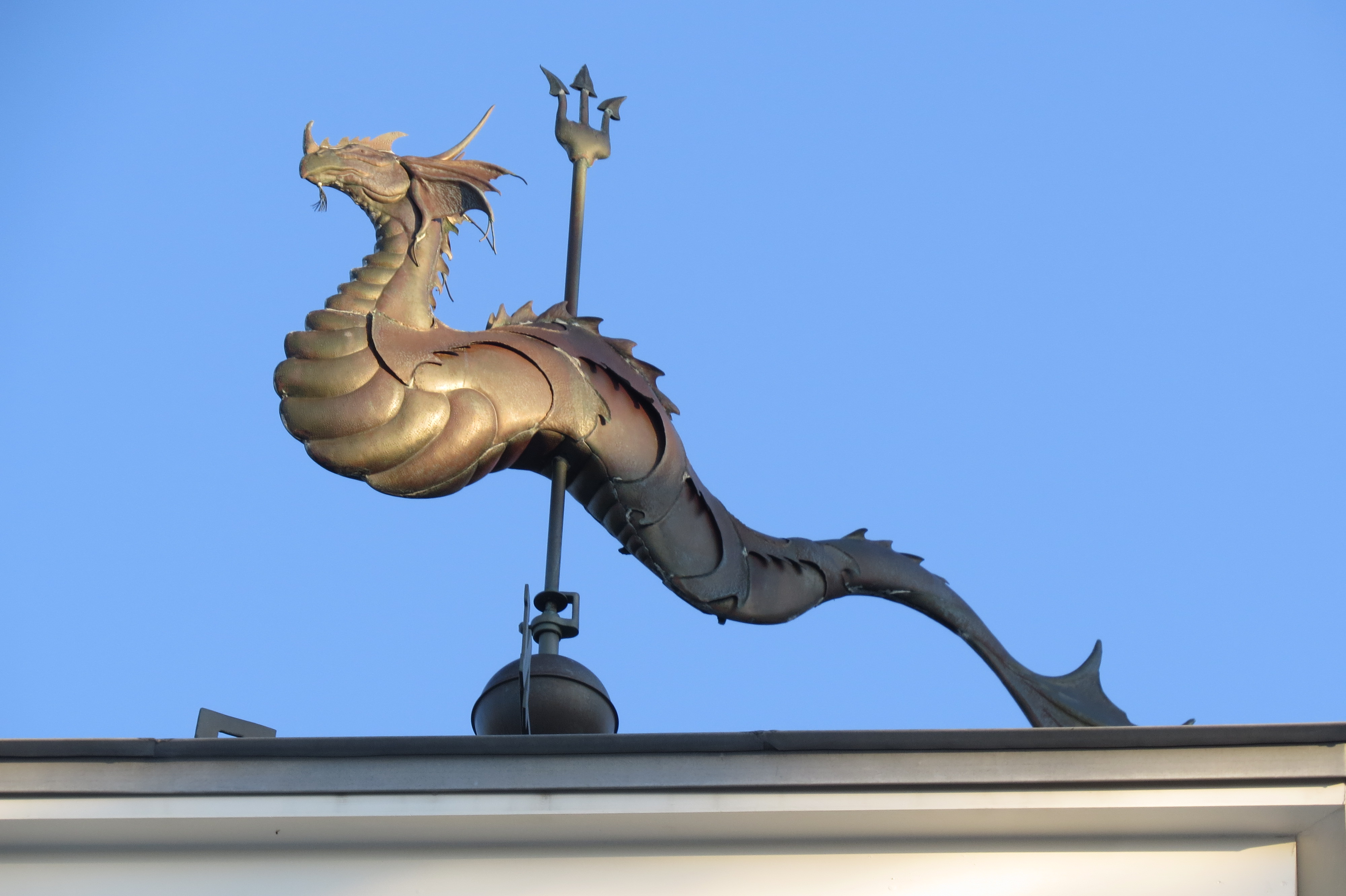 Sea serpent guarding a coastal home.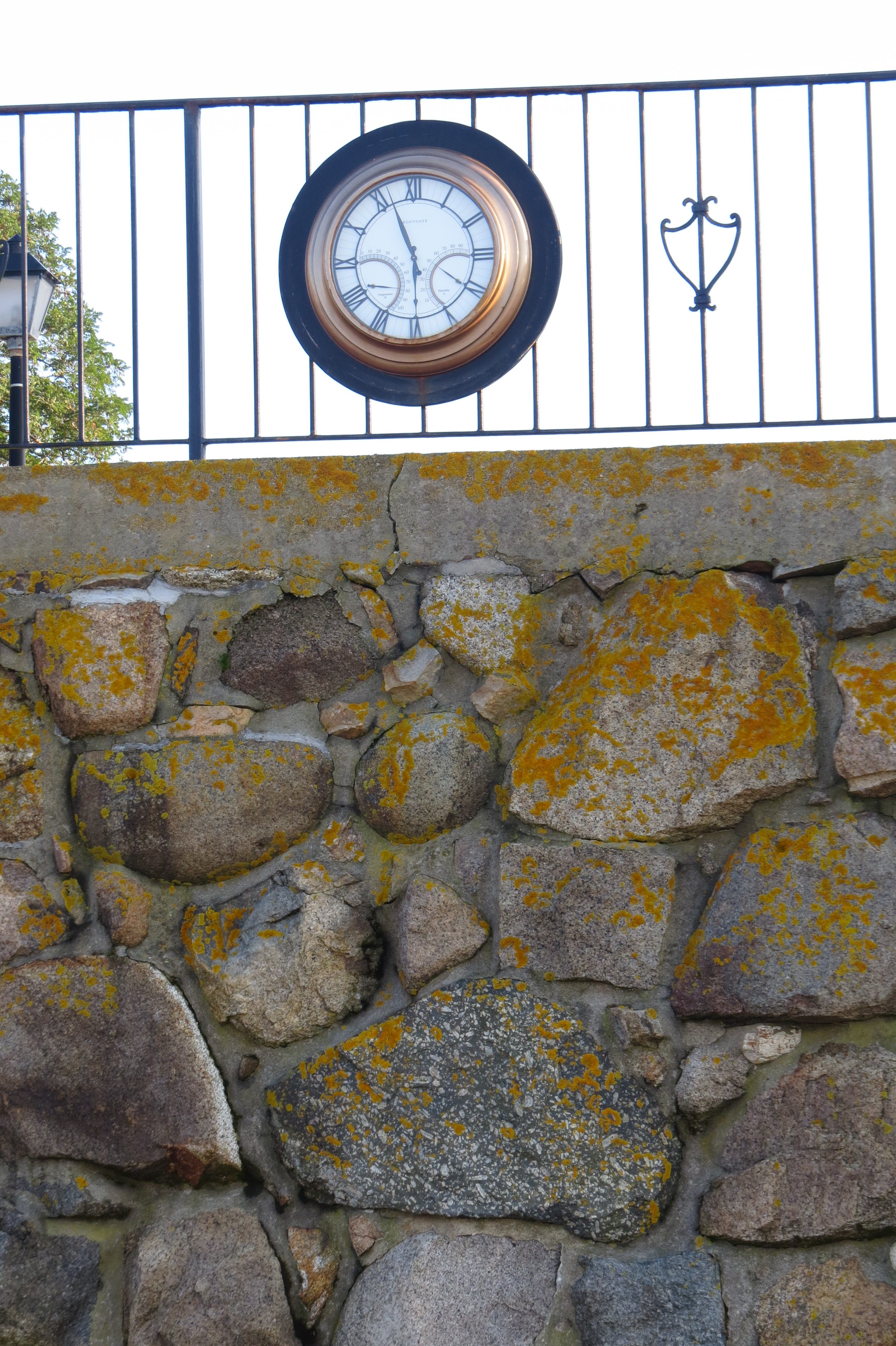 A handy clock to inform beachgoers when it's the cocktail hour.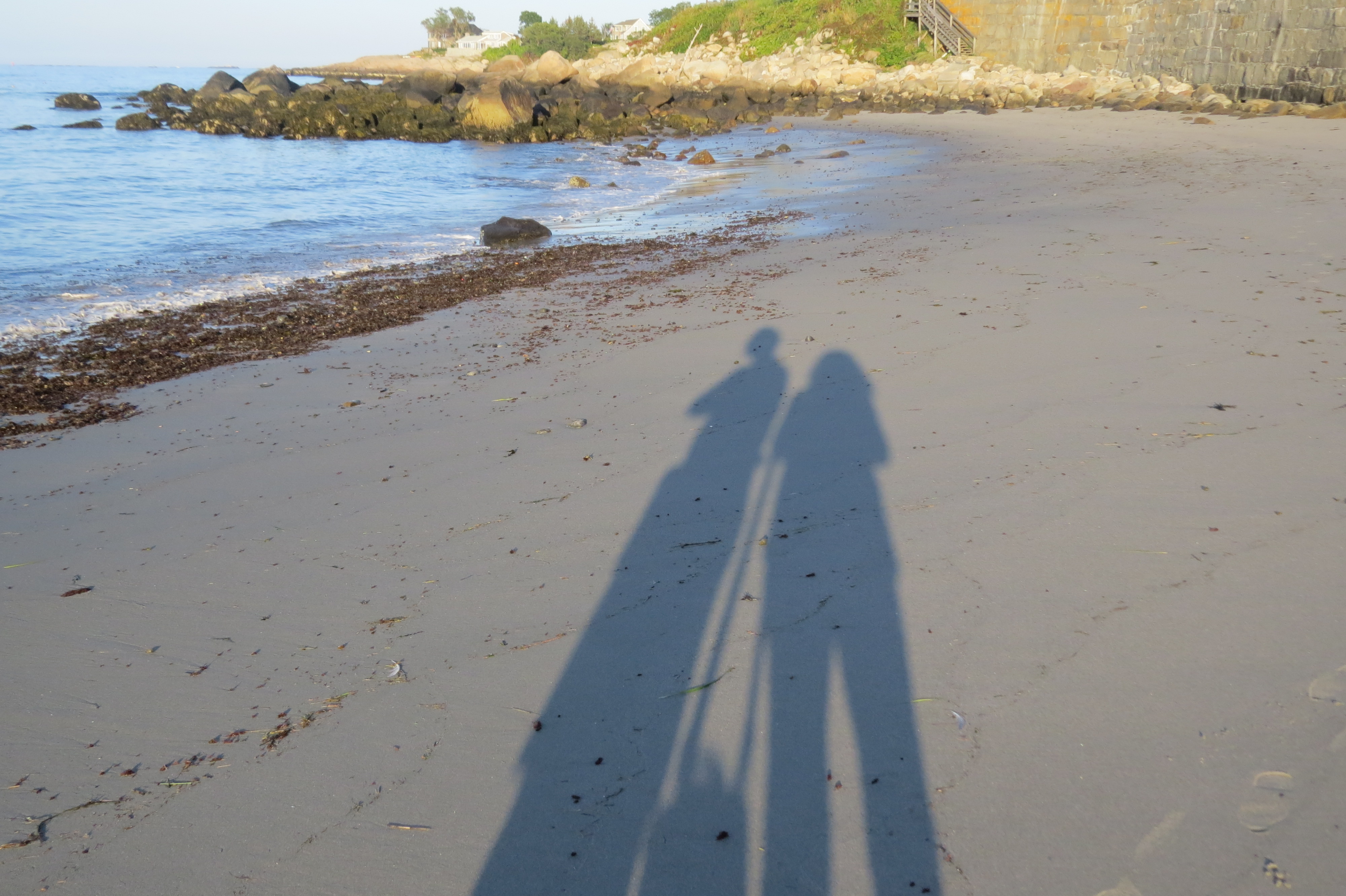 Who needs a clock? We know it's late by our long shadows.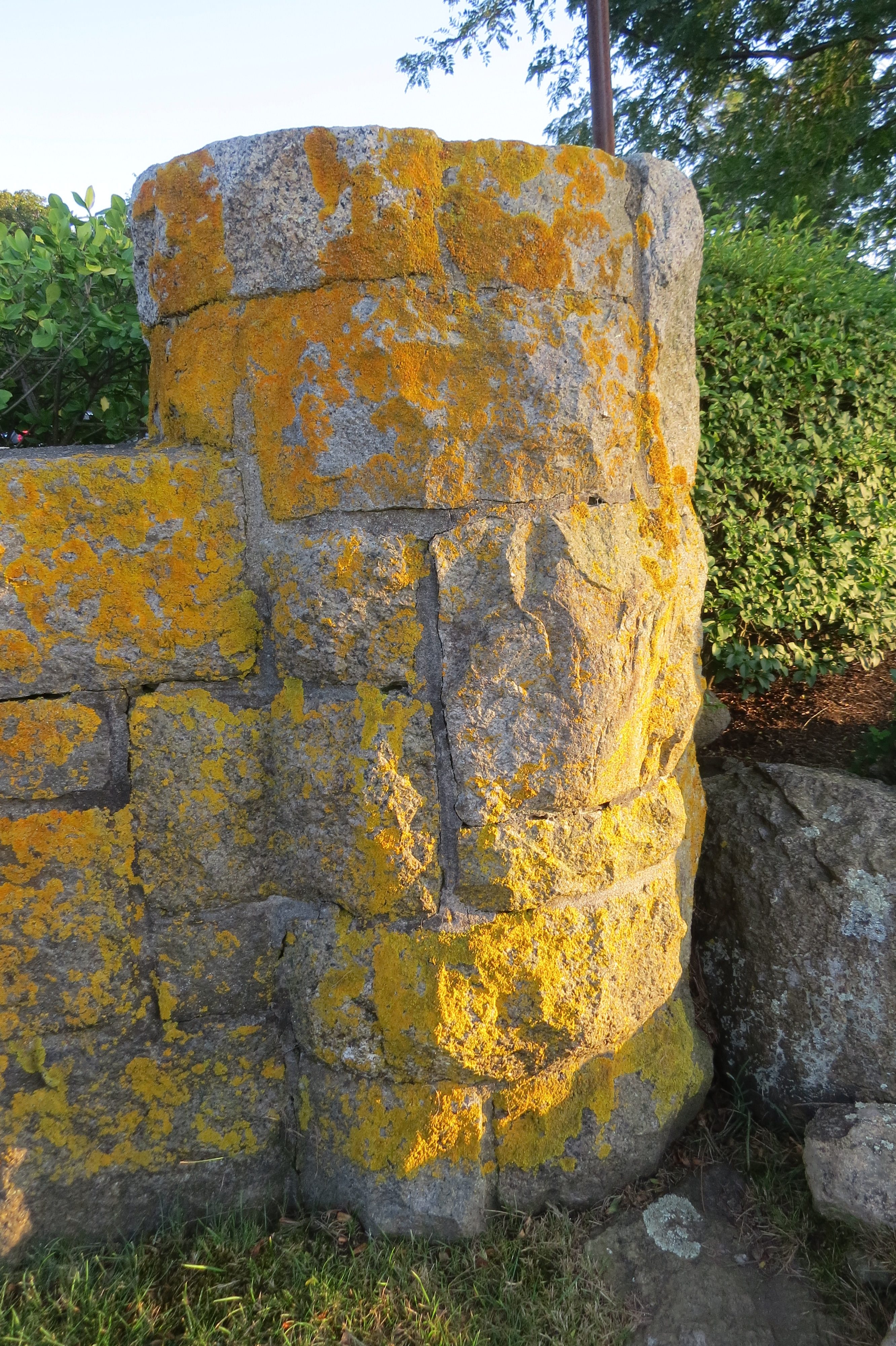 Granite adorned in mustard-colored lichen, setting the trend for one of this fall's colors.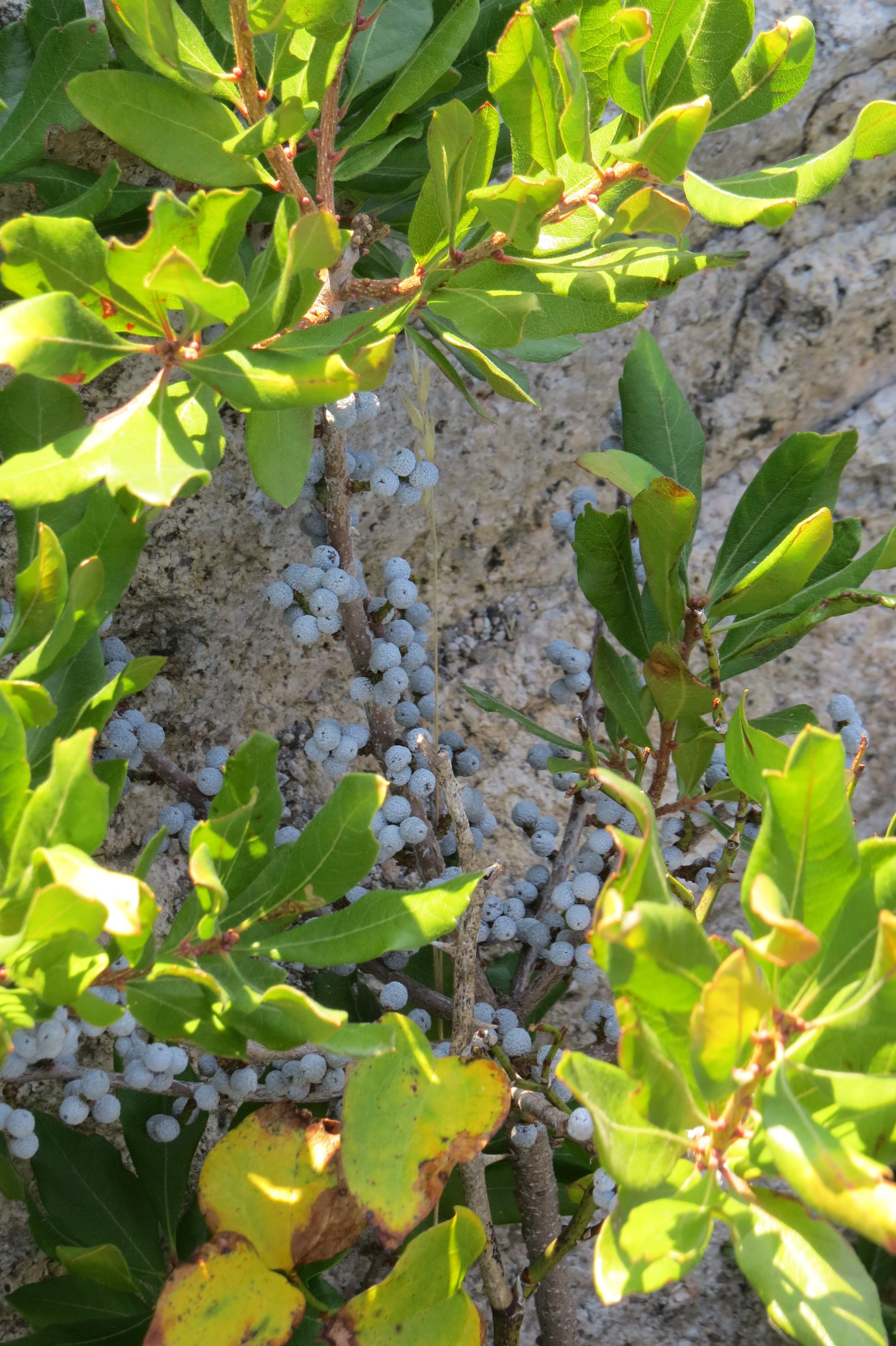 Bayberries and granite — two essential ingredients of Cape Ann (along with salt water and sand).