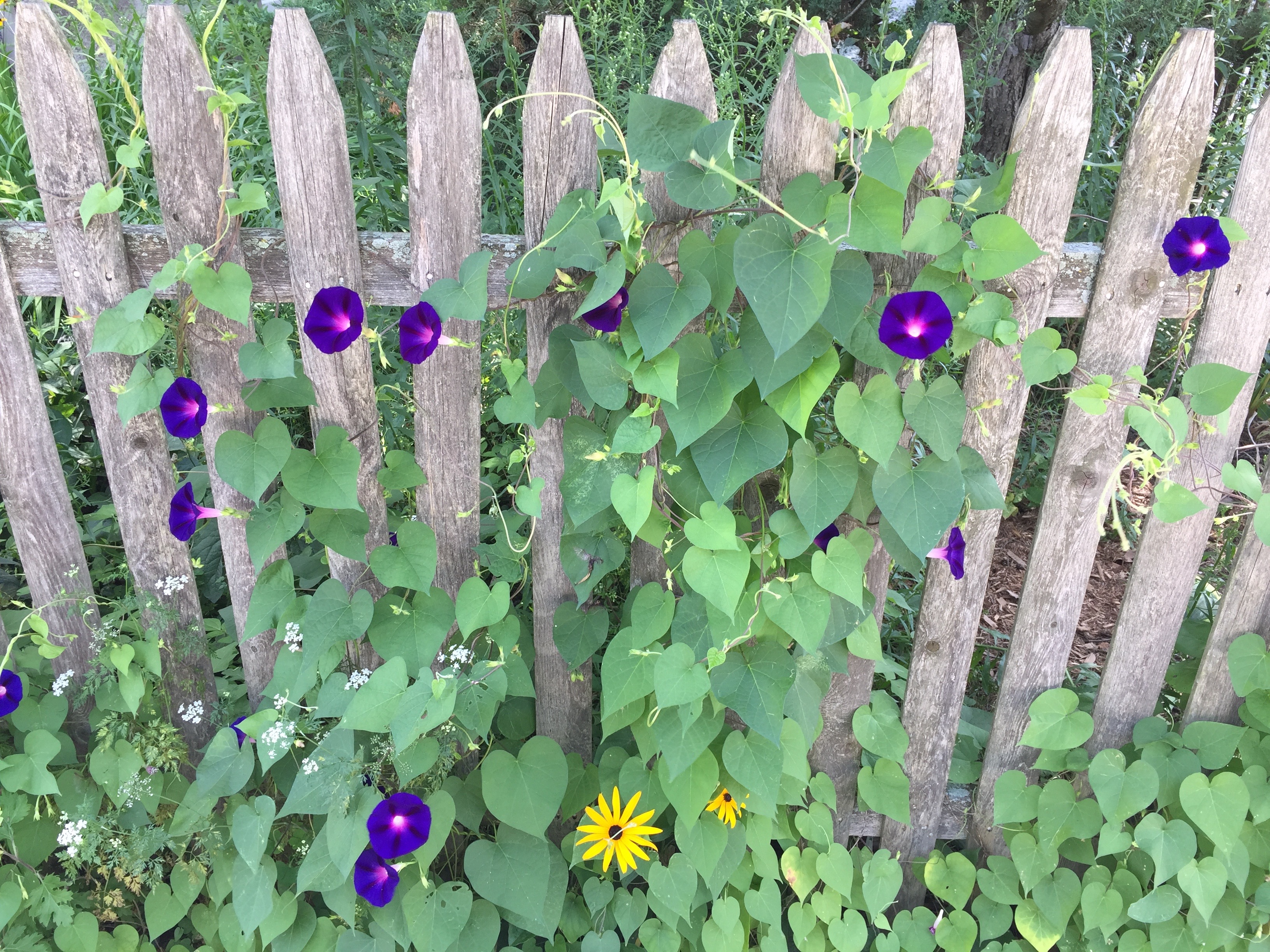 Favorite things from walks in my neighborhood. Glorious dark purple morning glories climb a wooden fence.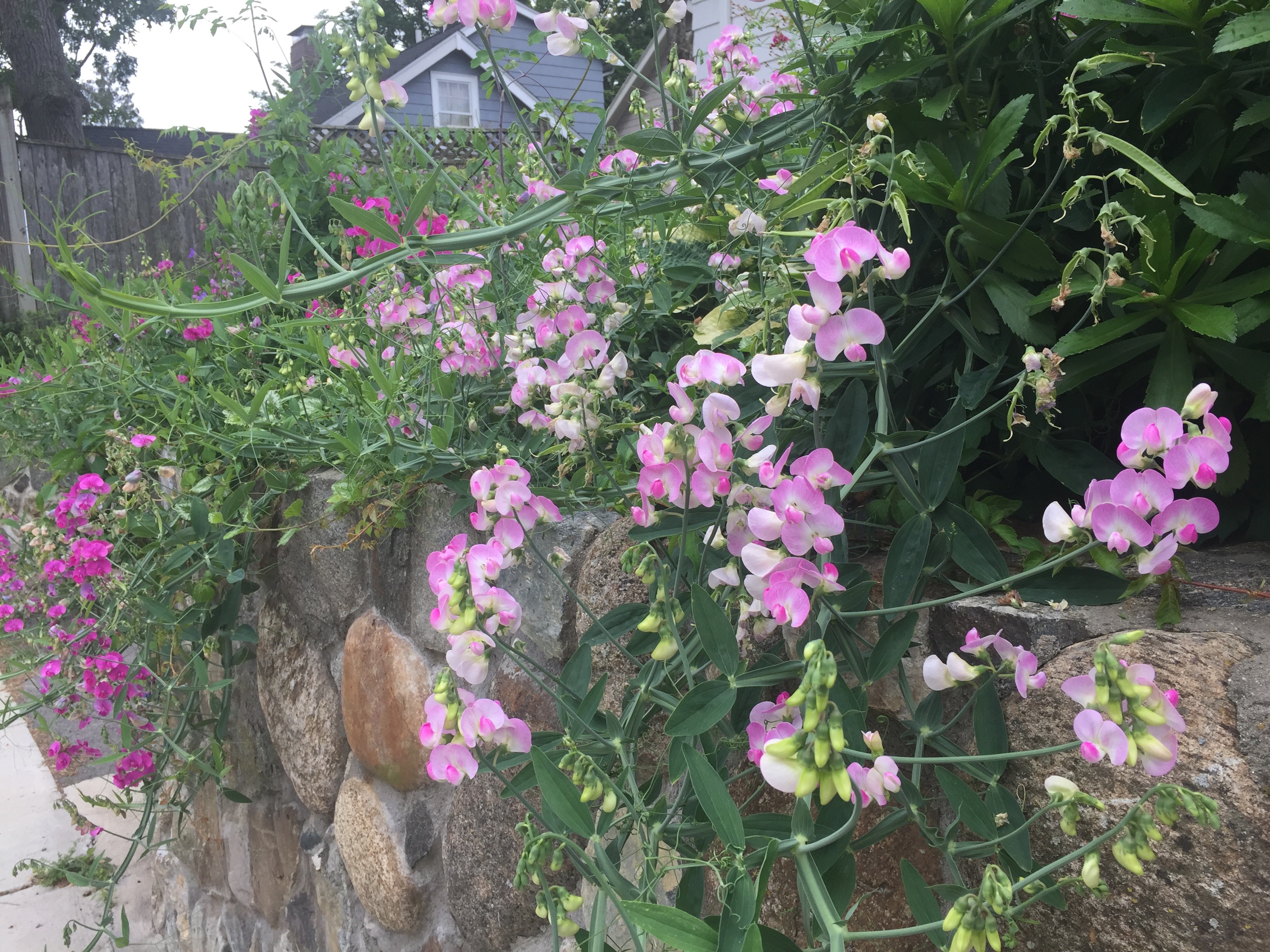 Sweet peas exhibiting typical sweet pea behavior — spilling over a fence to take over the sidewalk.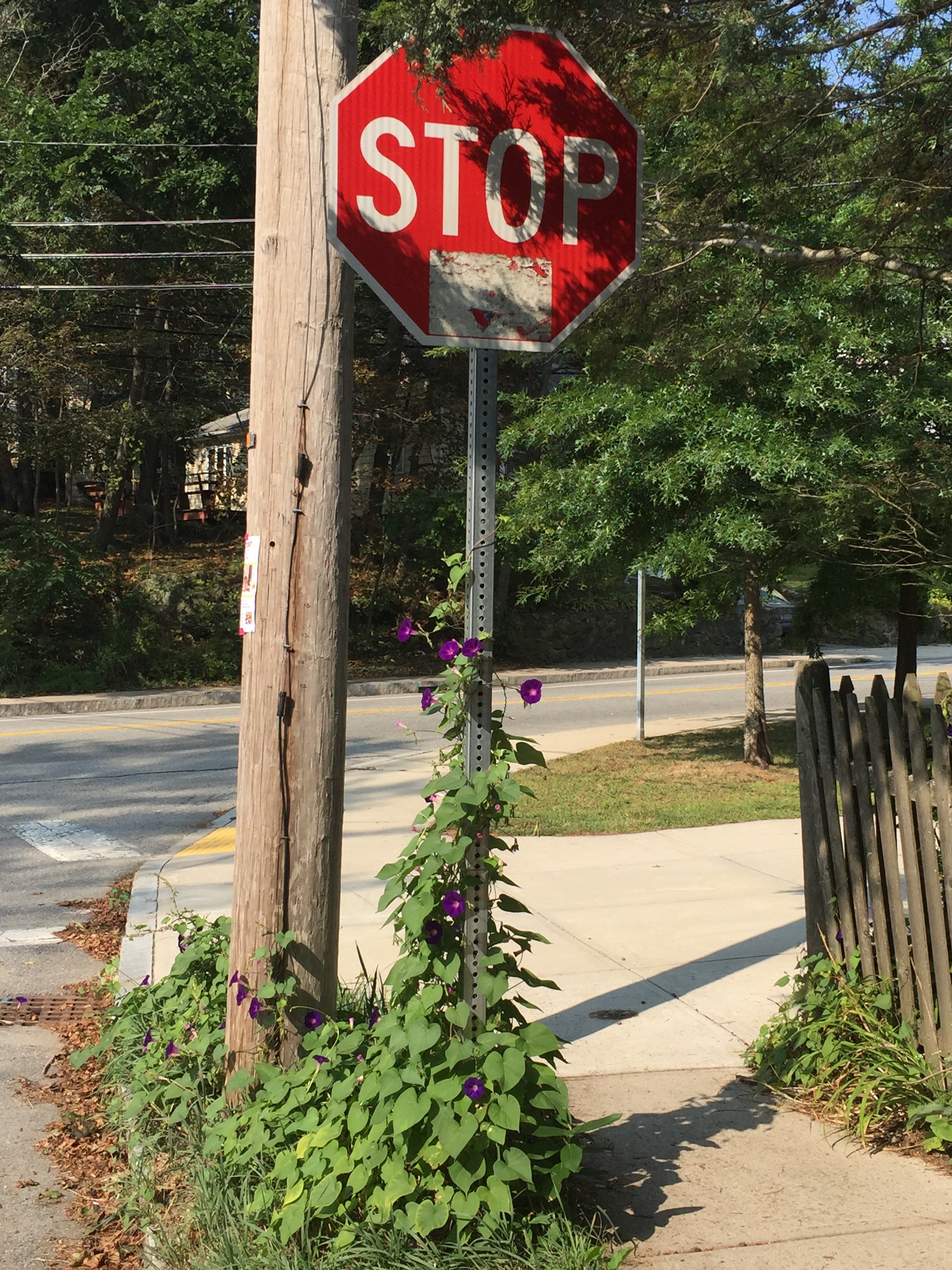 Shouldn't all stop signs be decorated with flowers?
There's something for everyone on this walk. Imagine a passing toddler's joy upon discovering these beauties.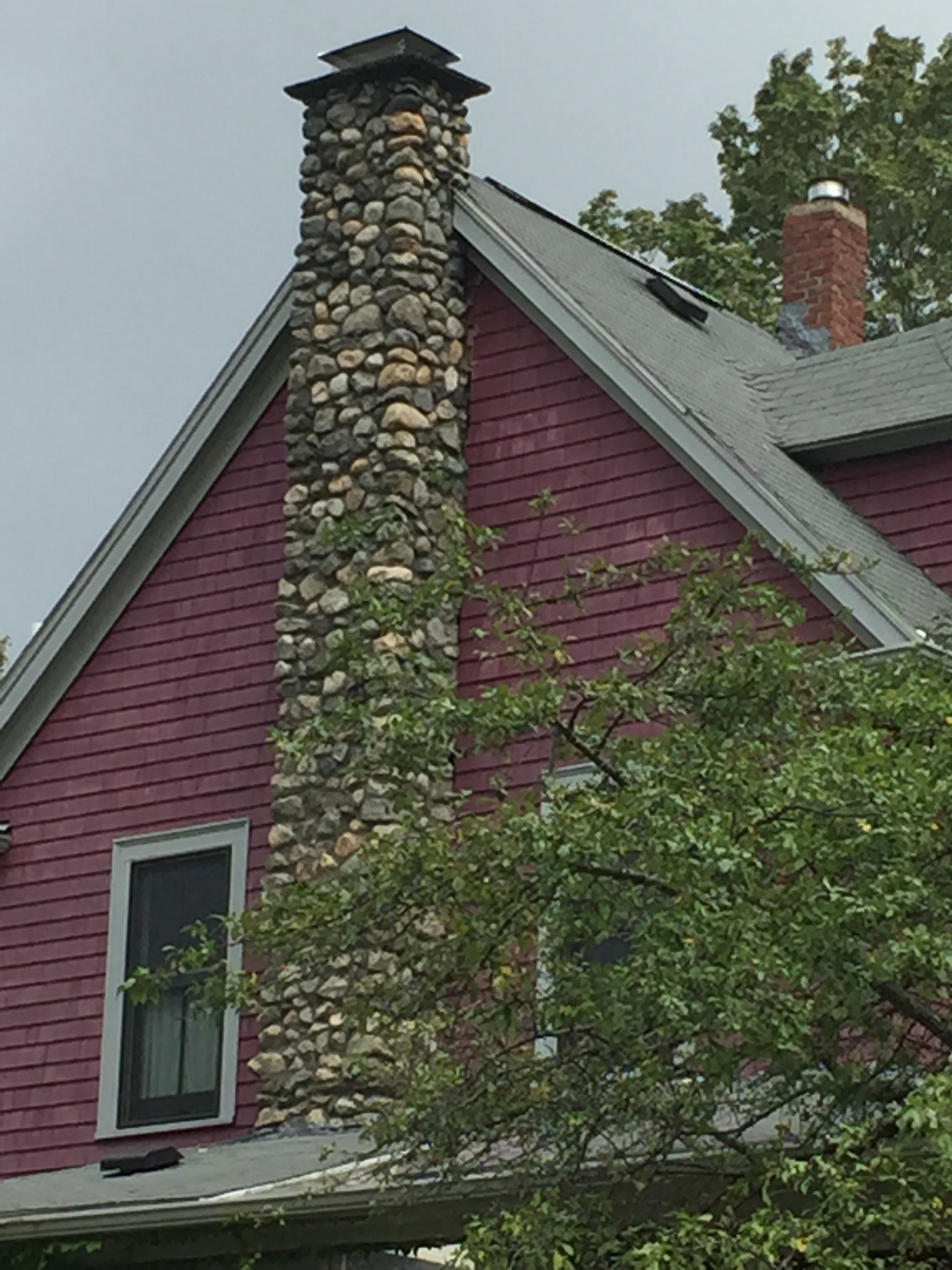 This old-fashioned chimney has so much character.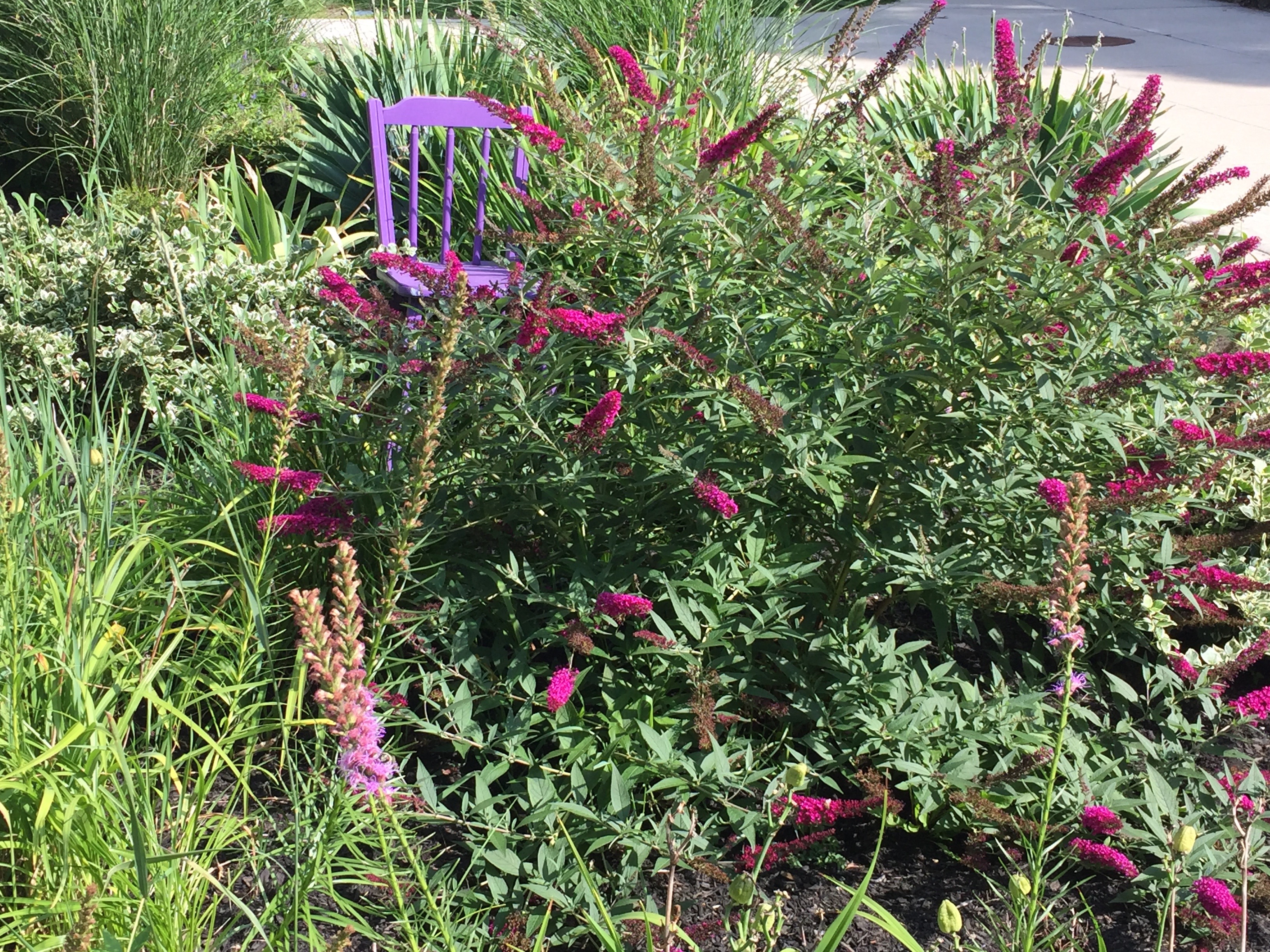 A resting spot for weary travelers. Life is good.