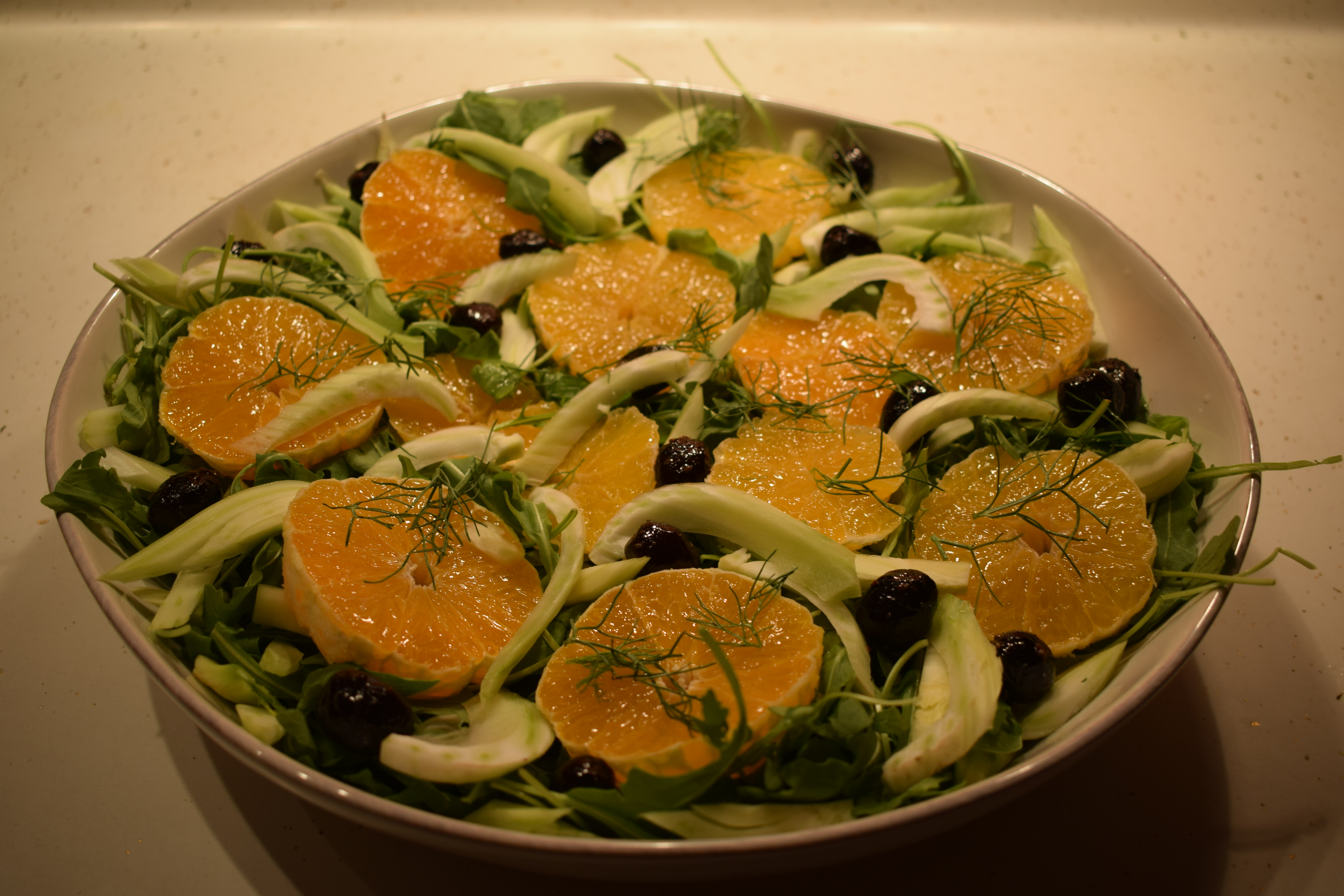 This refreshing arugula, orange and fennel salad is the perfect dish to serve after the main course of a fall or winter dinner. The spiciness of the arugula, bright anise flavor of the fennel and refreshingly tart and sweet citrus contrast nicely with salty oil-cured black olives.
The salad would also be a good companion to a hearty soup and some whole grain artisanal bread.
The orange slices are sparkling jewels atop the greens of the arugula and fennel. For the salad in these photos I used Minneola tangelos (a cross between a grapefruit and a tangerine). Their tart flavor works well in this salad, but they have a tendency to separate when sliced. I typically use navel oranges, which hold together nicely. Any orange works, as long as it is has good flavor.
This recipe generously feeds four people.
Ingredients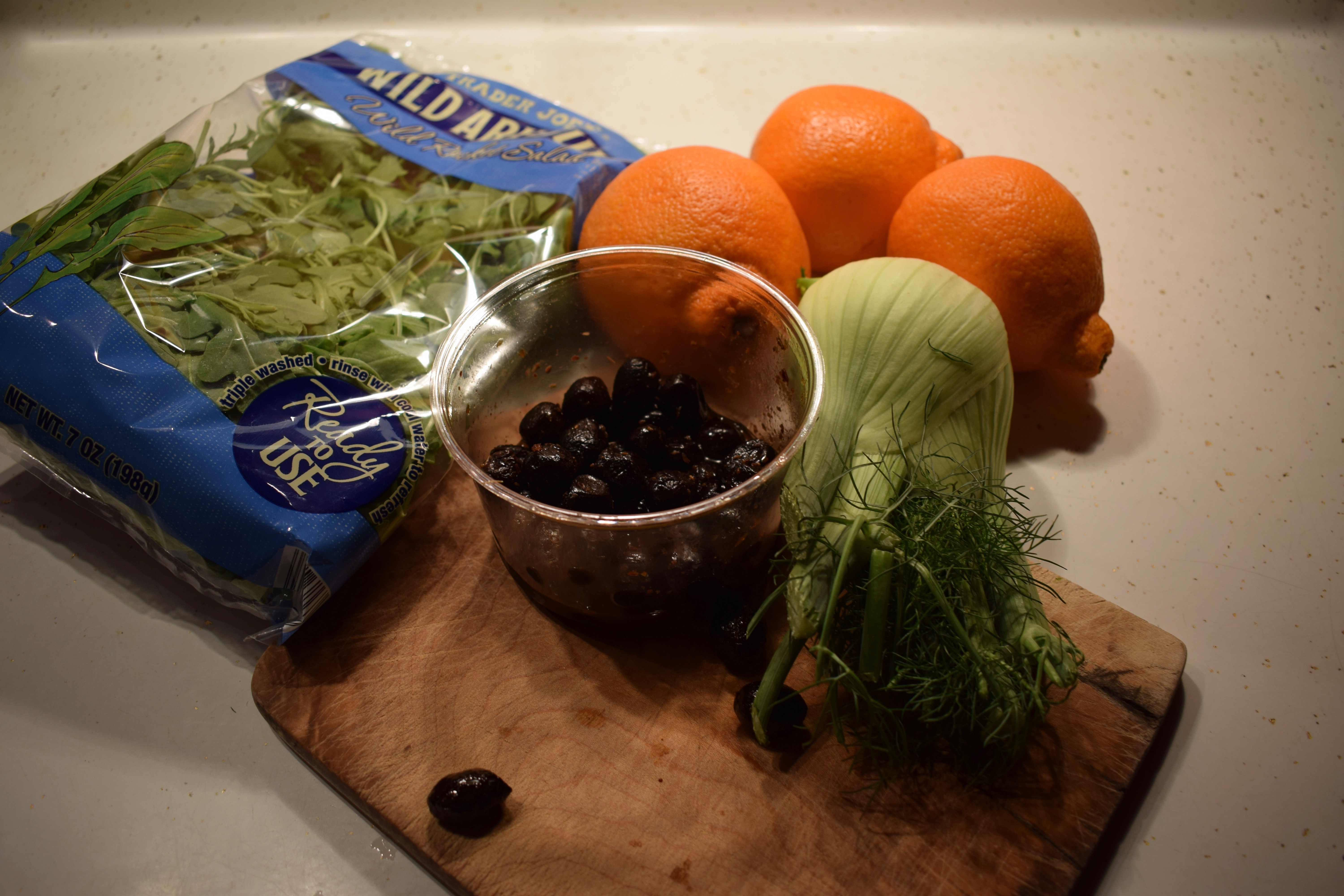 For the salad, you need the following ingredients:
1, 7-ounce bag of arugula
3 medium oranges
1 medium fennel bulb
12-15 oil-cured black olives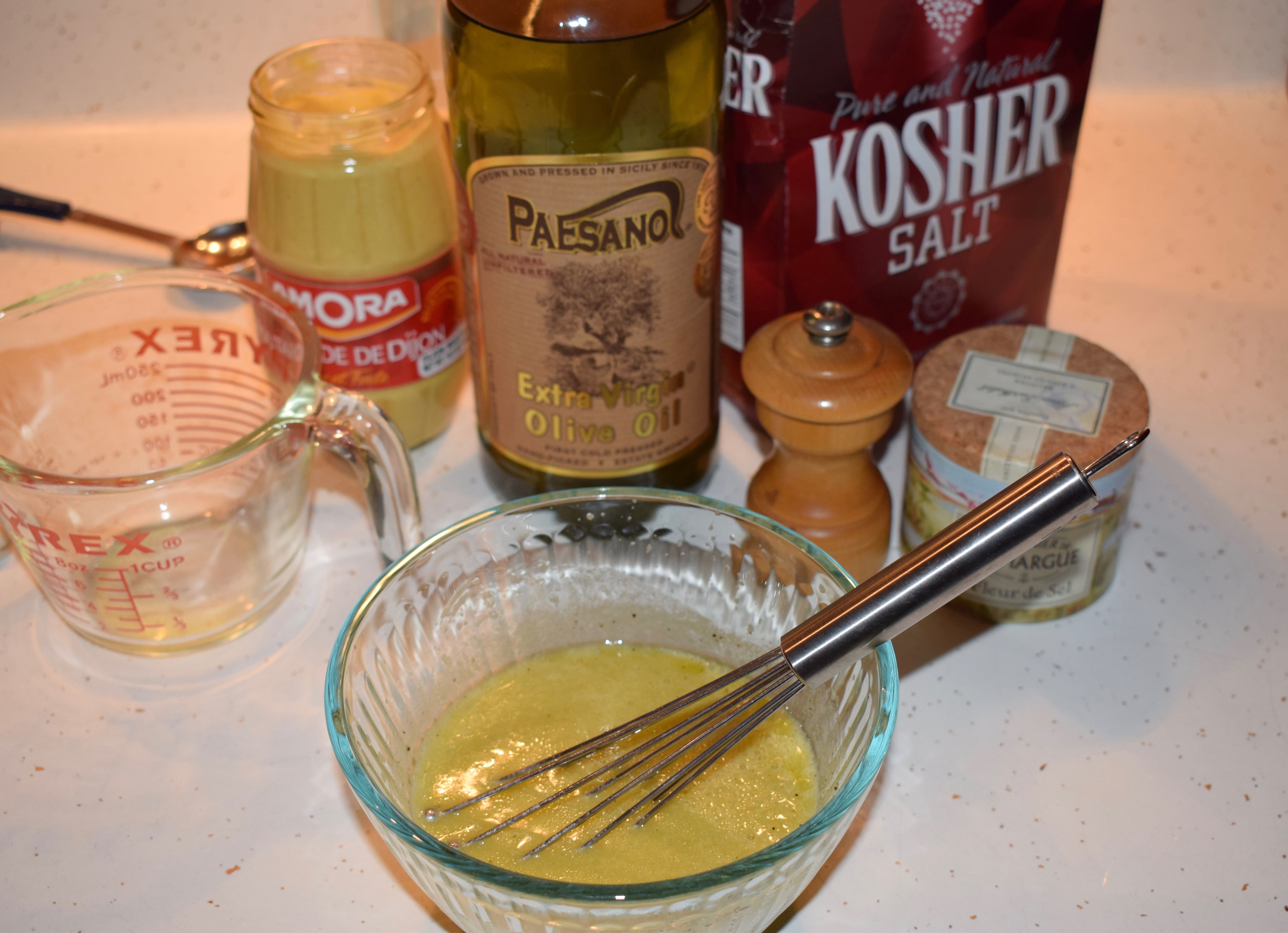 For the Dijon vinaigrette, you need these ingredients:
1 tsp. Dijon mustard
3 TBSP white wine vinegar
1/2 c. extra virgin olive oil
Kosher salt to taste (appx. 3/4 tsp.)
Fresh ground black pepper to taste
Directions
Prepare the dressing
In a small bowl, whisk the Dijon mustard and vinegar together until blended. Drizzle the olive oil into the bowl, whisking to combine it. Whisk in salt and pepper.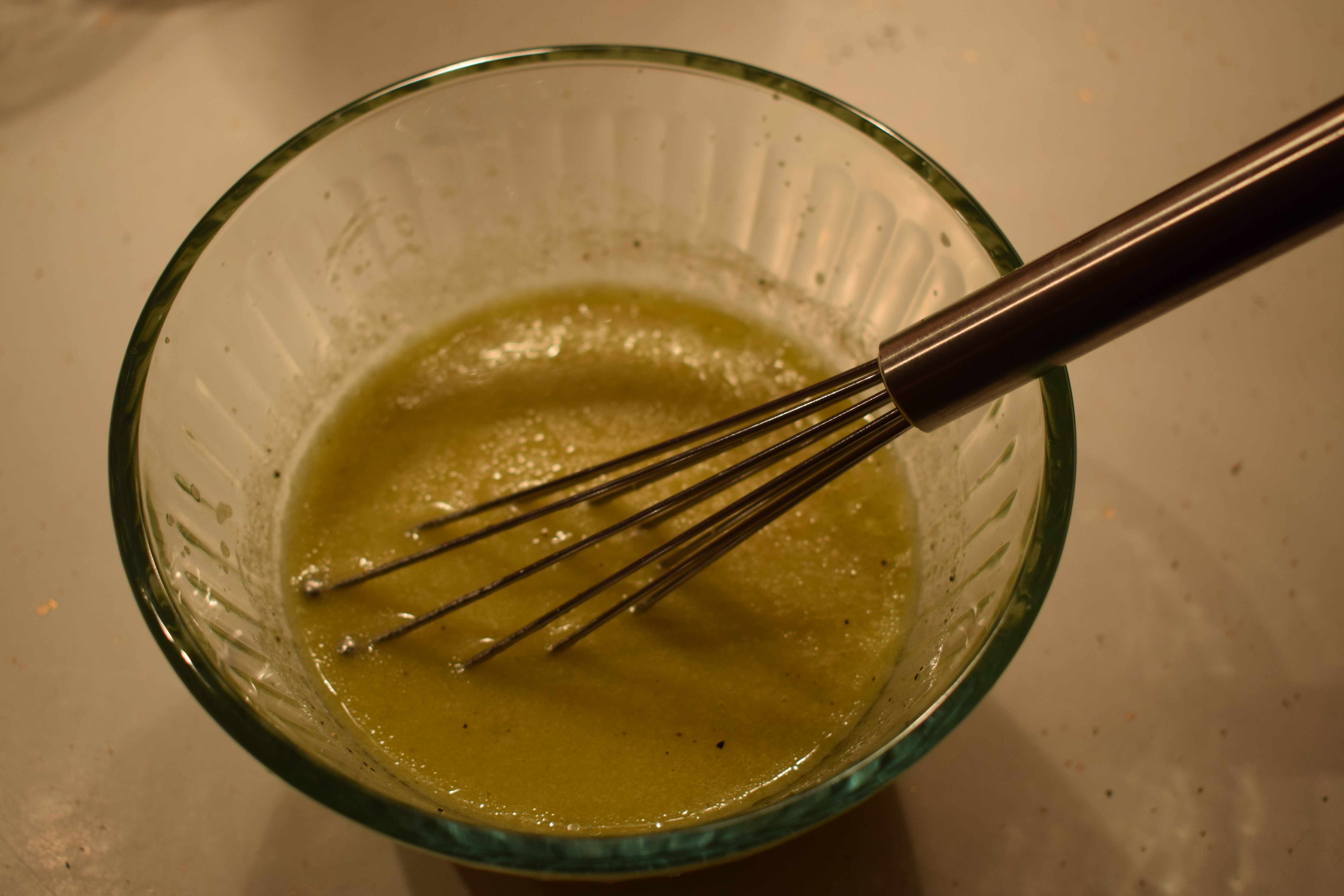 Prepare the salad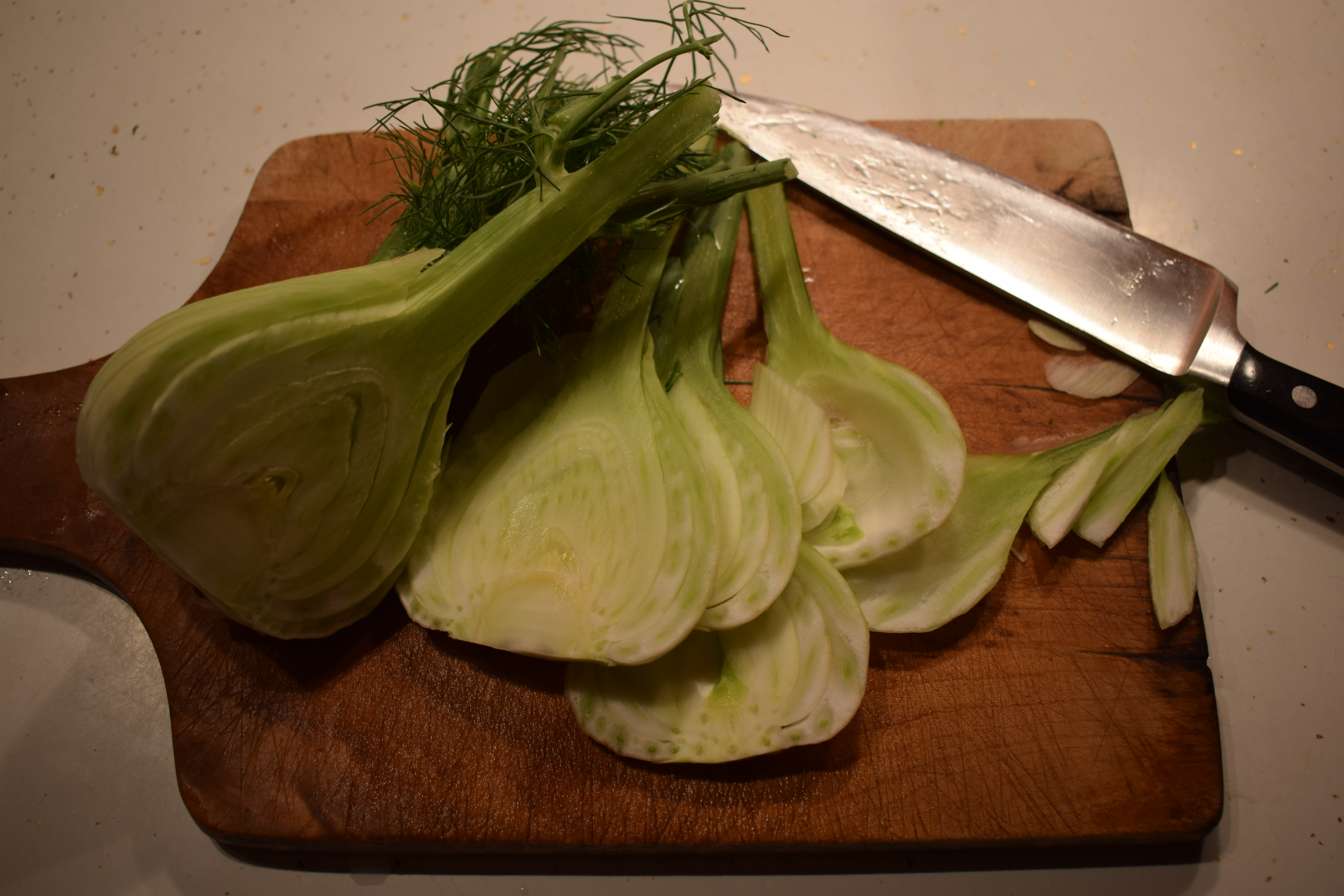 Peel the oranges and slice them horizontally into circular slices about a 1/2 inch thick.
Cut the stalks off of the fennel bulb, reserving the feathery fronds (or you can do this after slicing the bulb). Slice the fennel vertically from the base of the bulb to the top in 1/4 inch or thinner slices. Break off the outer segments of each slice from the base of the bulb, preserving the curving shape of those pieces. Slice the remaining parts vertically from the bottom to top of the bulb.
Add the arugula to the salad bowl. Add some of the fennel slices, reserving the prettier curving pieces for the top. Arrange the orange slices on top of the greens. Add the remaining fennel slices and some of the fronds (ripped into manageable pieces for eating). Sprinkle the olives on top.
When ready to serve, pour the dressing onto the salad and toss the salad.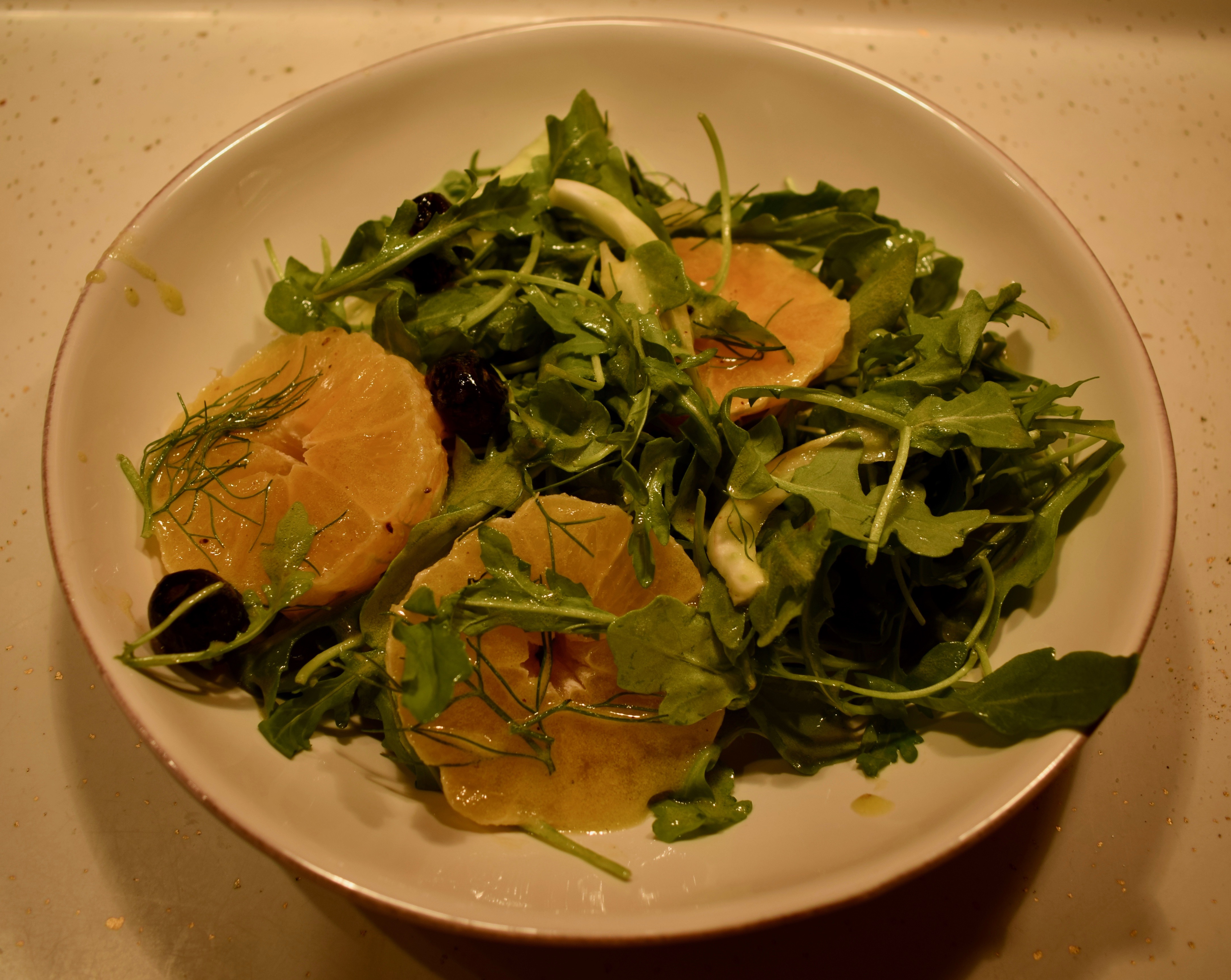 This salad would be delicious served after these Mussels with Sweet Italian Sausage and White Wine. I would serve the salad and mussels with an Alsatian Pinot Blanc, such as this one, but if you prefer a red, that would be great too.