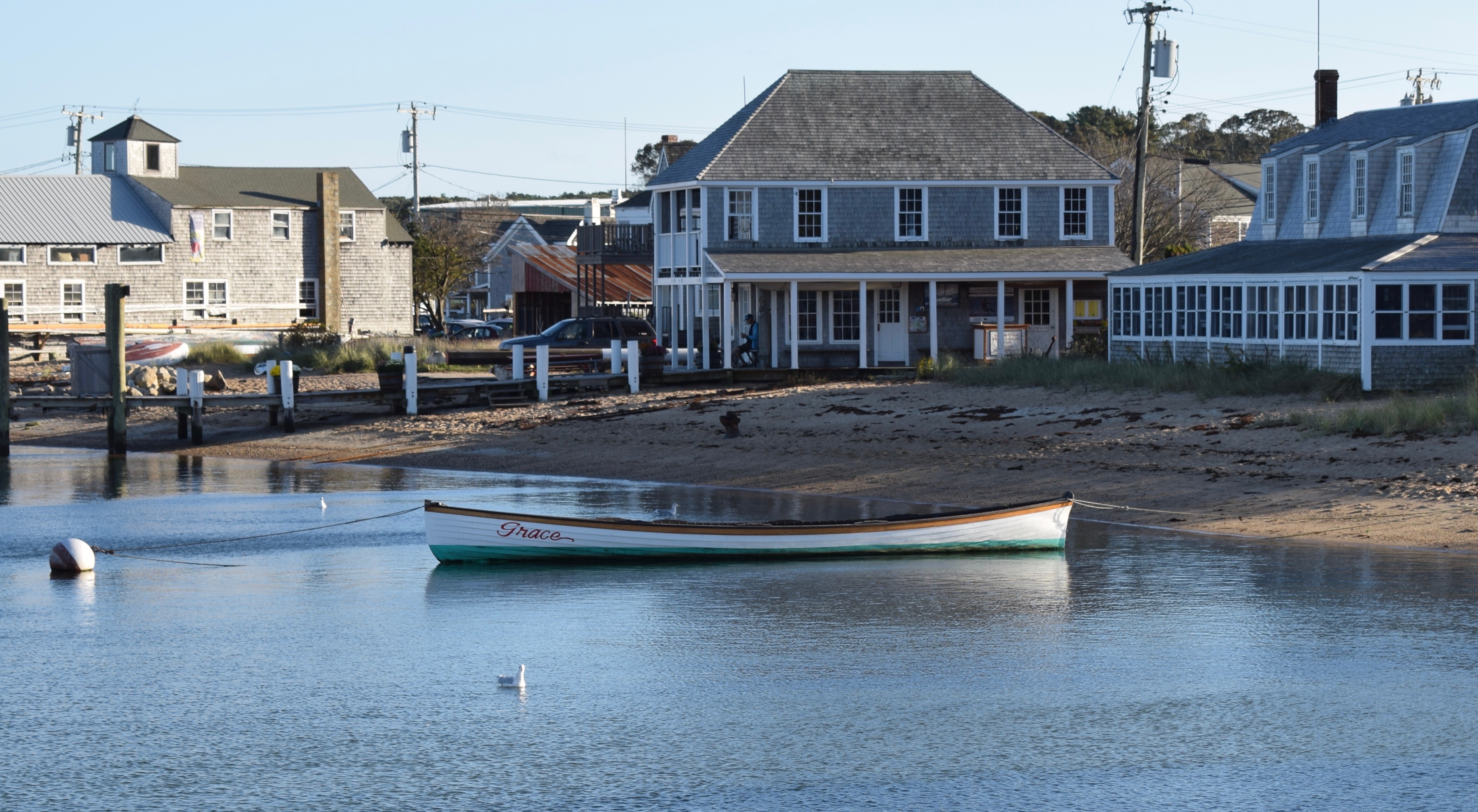 The year is just beginning and there is evidence that there is a lot of goodness out there. I'd like to share a week of goodness. The first week of 2018.
A Week's Quest for the Good – How it Got Started
January 1, 2018 – I received a LinkedIn message from a former coworker (and friend) asking how my job search is going and offering to help.
Mark's words of encouragement touched me. I thought, "The year is just starting and one of the first things that I have experienced is an act of kindness." I felt lucky to be reminded that there is a lot of goodness in our world. I spend a lot of time obsessing over world news and troubling tweets. The first day of 2018 brought good to the forefront for me.
January 2, 2018 – Driving in the car, I heard an article about Dr. Ronald Cirillo, who came out of retirement to help find and treat patients with Hepatitis C. Here's an excerpt from the article in which he talks about new drug treatments and his work at a Florida clinic:
"In my lifetime I've seen it change from a horrible treatment to a manageable treatment," Cirillo says.
His mission is finding the patients.
"The disease is out there," he says. "My job is to get the disease in here so we can follow them and treat them."
It was the second day of the year and more goodness was delivered to me in the form of a story of someone who went back to work to help others.
At this point I decided to seek out the good…
The Search Begins
For the first week of the 2018, I am going to try and find news of something good each day.
We all know that you can't just sit around waiting for something to happen. I may be lucky enough for some good to simply plop down in my lap, all soft and sweet and cuddly, but I'm not going to take a chance. This week I'm going to find it.
Tonight I had an oh-so-clever idea. I posted the following message on my personal Facebook page:
Requesting your help. For the first two days of the new year, I've been shown evidence of the great kindness in our world. I know! Lucky me. I've decided that I should not just sit around waiting for news of goodness to come to me and I should seek it out. I'm going to find evidence of goodness and kindness every day for the first week of 2018 (and then blog about it). 
I know it is only one week, but if it happens 1 week, I will trust that it happens every week and try to look for it more often. 
So, if you will share evidence (links, stories, etc.) of kindness, you will be helping me with my quest for the first week of 2018. Thanks!
I don't look at FB, email or my phone for the rest of the evening, because I want to read my FB friends' stories of goodness on Day 3.
January 3, 2018 – Mid-morning I eagerly open my FB page and check for replies to my post. There were a handful of Likes, but no replies. I'm thinking that it's kind of a bummer that I didn't get even one story, but I just shut that thought down. You can't be thinking negative thoughts while on the quest for positivity! I need to get back to finding the goodness out there.
I have an email from Mark (my friend from Day 1) introducing me to a recruiter. Thank you Mark! Does this count for Day 3? I check the time that he sent it. He sent it the night before, so it was really another kind act for Day 2. Which is very cool for Day 2.
Day 3's search begins.
I search the internet for "acts of kindness 2018." I learn that February 17th is National Random Acts of Kindness Day. I put the date in my calendar, so that I remember to do something random and kind in February.
Back to my search…
I open the New York Times, a decent source of "real news." I am immediately reminded that there's so much bad news. About to move on to other sources, this headline in small font catches my eye, When Old News Is Good News: The Effect of 6 Elderly New Yorkers on One Middle-Aged Reporter. It sounds promising, so I open the article.
Jackpot!
Since 2015 John Leland has been writing a series of articles in which he follows 6 New Yorkers who are 85 years old or older. He's spent a lot of time with them. They've changed his life. Here are some gems from the article:
…One day in his apartment, Fred Jones asked me my definition of happiness, then gave me his own. "Happiness to me is what's happening now," he said.
…The six became models for the challenges in my own life, living examples of resilience, gratitude and the wisdom that comes from living through ups and downs in history. Even amid the very real hardships of old age, all found reasons or opportunities to be happy.
…In early 2016, I wrote the words "Happiness Is a Choice You Make" on a sheet of paper and taped it to the wall by my nightstand. It was Mr. Jones's wisdom filtered through that of all the others. Right now, are you happy?
Leland has written a book titled Happiness Is a Choice You Make. It comes out this month.
…In some ways, the title is an answer to my mother's question, and an homage to six people and one assignment that changed my life. The effects carried me through this year, as the daily maelstrom of current events roiled friends around me. No, I did not get depressed spending time with old people. I became more patient, less anxious, more capable of loving, less afraid of death and decline.
Which is to say, more like an old person. And grateful for it.
I think that I got a winner on January 3rd!
As I am writing this, a FB message pops up on my screen that someone tagged me in a post. It looks like it might have to do with my request for good news. I quickly close my FB page, because I might need that goodness tomorrow. I know it might be cheating a little to hold off the good for tomorrow's search, but I'm kind of new to this creative writing stuff and I fear having an idea shortage midweek.
January 4, 2018 – We are hit with a really big snowstorm. No, that's not today's goodness, although the snow is pretty (and pretty darn deep). I am grateful for a warm house, food in the refrigerator, strong arms to shovel snow and a husband who knows how to use the snowblower. That's a whole lot of goodness (and I am very fortunate).
I check FB. In response to my request of Day 2, Diana shared this Upworthy video with me. Upworthy (and Diana) remind me that good things happened in 2017. Things like…
Florida students formed a club so that no kid has to eat lunch alone (young people and their good deeds—they give me hope).
Church members and others donated money and time to rebuild a Texas mosque after someone burned it down.
Scientists are getting closer to effectively treating spinal cord injuries.
I see a LinkedIn post from someone (Paul) I worked with a long time ago. He is co-leading an initiative, named MLK Boston, to create a world-class memorial to Dr. Martin Luther King, Jr. and Coretta Scott King in Boston. The first line on their website is a quote from King, "The time is always right to do right." Good stuff.
January 5, 2018 – It is going to be a busy day for me and I don't expect to have a lot of time to work on my search for goodness. I seize on the first good thing I read.
An online magazine called Verily provides today's good news (they published this on the 3rd, but it was fresh news for me on the 5th). The Secret is Out: Here's What Happens if You Work Out for Just 10 Minutes a Day. Here are some highlights:
It's not just better than nothing. There truly is power in positive thinking. Knowing at the end of the day that you did something good for yourself is more likely to motivate you to try again tomorrow than feeling bummed or guilty for letting your health fall to the wayside—again… 
You'll get re-energized. … Sitting here right now, you may have a million reasons why today isn't the day to get started. But once you get going, you find those excuses far less tempting. That's because the immediate benefits of exercise are well documented: Your mind is sharper, your self-esteem higher, your sleep deeper, your mood happier, and your skin rosier.
You're likely to keep going. As you reap the benefits of those ten minutes, you'll be inclined to devote more time to your workouts. Trust the tortoise: Slow and steady is the way to win the proverbial (or literal) race…
This is it for Day 5. I have to go workout. For at least 10 minutes.
January 6, 2018 – It's Saturday!
January 6th (Epiphany) is one of the most important dates in the Puerto Rican calendar. The country is still reeling from the devastation wrought by hurricane Maria last September. Much of the island is still without power. According to this NPR article, "…while Christmas was subdued, morale on the island is being re-energized by this weekend's upcoming celebration of Three Kings Day."
Here are some excerpts about the good things happening in Puerto Rico this weekend.
…The Mirandas' "Toys 4 Puerto Rico" drive will distribute the nearly 40,000 collected toys across the island this weekend…
Luis Miranda, Jr. is employing out-of-work musicians on the island, from plenero bands to singing theater troupes, to act as the day's entertainment.
"They will get paid to perform when they have not been able to because of the economic situation in the island," Miranda says.
January 7, 2018 – Back on Day 2, when I decided to look for the good over the first week of the year, I immediately thought, "What about doing some good?"
This morning, that thought is reinforced by this quote from a video I watch about Martin Luther King Jr.
Life's most persistent and urgent question is, "What are you doing for others?"
Today I try to make a little good happen…
I register as a volunteer with the Arlington Food Pantry.
I make a donation to MLK Boston, the organization that I learned about on Day 4.
I get in touch with a friend I haven't seen in years and make plans to get together.
I make 3 loaves of banana bread to share: one for my husband's breakfasts this week, one for a friend whose husband is in the hospital and one for my neighbor.
Little bit by little bit…
In Summary
These are pretty obvious observations, but I'll share them anyway.
Hidden in all of the current negative noise is the good news.
I cannot wait for good to find me and remind me of its existence. I have to look for it.
I need to take a participatory role. Good things won't happen without people making them happen.
Good news is worth sharing.
As this exercise winds down I'm reflecting on the following question. Can seeking out the good improve the quality of one's own life?
I think that this is big.
John Leland's time spent with 6 New York seniors changed  his life. "…no work I have ever done has brought me as much joy and hope, or changed my outlook on life as profoundly."
If I were to actively seek out the good for a year, would I look back on that year feeling that it had improved my life? It would be an interesting experiment, don't you think?